Articles
KCET Tells the Real Story of the Misunderstood Los Angeles River
A new series by local public television station KCET uncovers stories surrounding one of the world's most misunderstood bodies of water.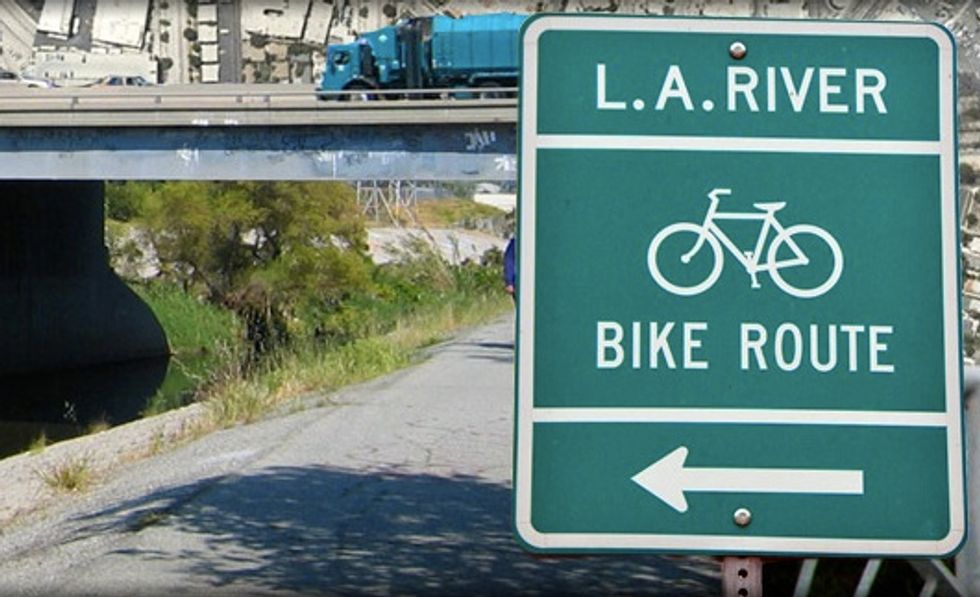 There is perhaps no body of water more misunderstood than the Los Angeles River. What other concrete-lined waterway winds almost imperceptibly through the center of a major metropolitan area, swirling with both the mythology of
Terminator
and actual (yes!) fish? But most Angelenos don't know even a basic history of the river itself. Most people wouldn't know, for example, that until the 1800s the river flowed into the Pacific at Marina del Rey; a flash flood in 1825 diverted it 20 miles away to Long Beach, where the mouth is now.
KCET's Departures, which creates immersive interactive experiences of neighborhoods across the city, is focused on telling the real story of the river, starting with a giant interactive mural of all its 50 miles. And in a multi-part series that launched last week, Departures will be using video, audio, photography, and user-generated stories to focus on the neighborhoods around the river, starting with the headwaters in mountains high above L.A.
---
This week, the series visits Los Feliz, one of the few places along the river's course where the riverbed is naturalized due to a water table that was too high for the concrete floor to be laid down. Here, rocky shores and tall willows share acreage with herons and ducks, and if you squint just so, you can truly see what it was like when the river ran free. Departures checks in with local residents like river advocate (and friend of GOOD) Joe Linton and environmentalist Robert Garcia to hear their perspectives on how plans for the river moving towards restoring it, not just controlling it. Stay tuned to KCET's Departures for future installments which will take its audience all the way to the Pacific.