Articles
Kentucky Throws Statewide Bike Bash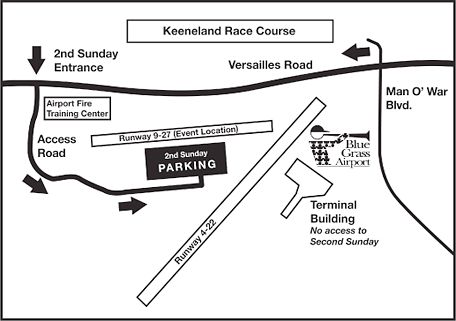 On Sunday, June 13, the people of Lexington, Kentucky, gathered at the Blue Grass Airport to bike, walk, and run on the new 4,000 foot runway. The event was just one in an increasingly successful series of
Second Sundays
—monthly affairs aimed to get Kentuckians out and about on livable streets. Jay McChord, the architect of the initiative, got the idea from Bogota, Columbia's tradition of holding ciclovías, a monthly event where streets become car-free and bicyclists and pedestrians take over. Second Sunday kicked off in Kentucky in October 2008 with a goal of spreading to 12 counties. In a year, 101 counties had caught on, and McChord hopes that the event will spread statewide by the end of this year.
As Mike Lydon explains on Plantizen,
---
It's clear that 2S is having a tremendous effect in a state that "eats too much and exercises too little," according to Tom Eblen who recently wrote an article in the local newspaper about the 2S Blue Grass Airport event. Indeed, Kentucky's health indicators regularly rank amongthe nations worst. In the same article Eblen reminds readers that the Blue Grass State currently has the highest cancer rate in the country, the third highest rate of heart disease and smoking , and the ninth highest rate of premature deaths of all kinds.

McChord refers to the stats despairingly as the "Kentucky Uglies."

"We are learning that people in Kentucky are sick and tired of being sick and tired. Second Sunday is helping us break the cycle by getting thousands of people outside exercising in an enjoyable, community-based social setting."

\n
McChord hopes to spark Second Sunday movements throughout the nation. To learn more about engineering livable streets, check out Streetsblog.
Read the full post here.
Image courtesy of Planetizen.