Articles
Let Us Salute the World's Craziest Marathoners
No concept in the weird world of sports freaks me out quite as severely as ultramarathon running. Thanks to a personal close encounter with the...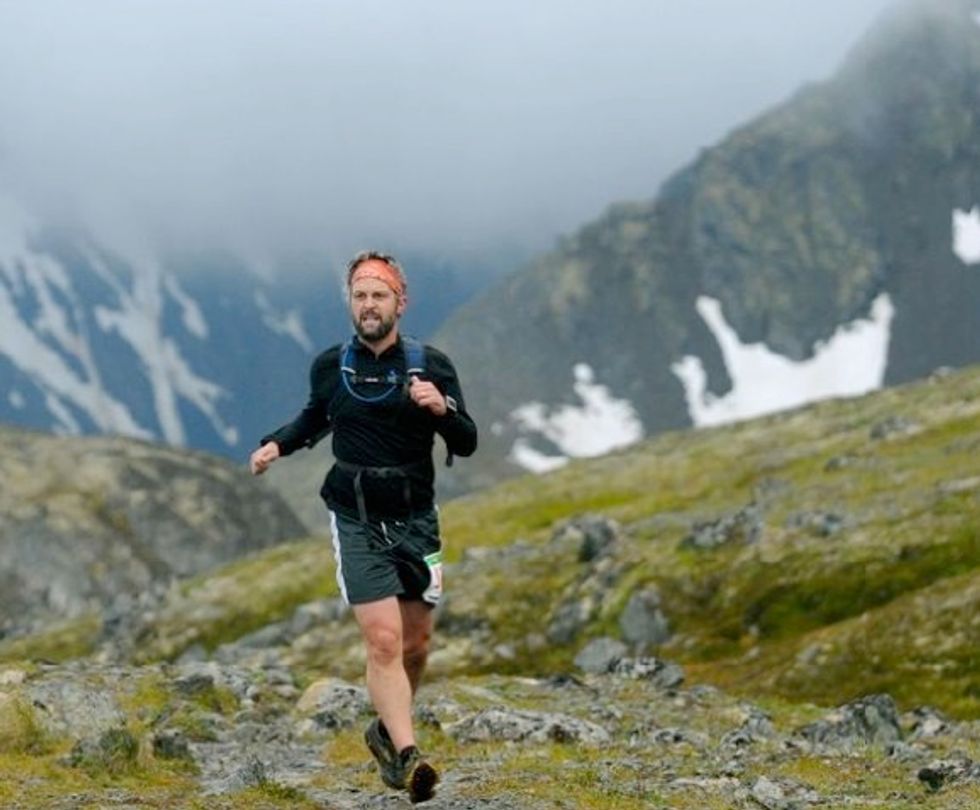 ---
\n
No concept in the weird world of sports freaks me out quite as severely as
ultramarathon running
. Thanks to a personal
close encounter
with the cycle-borne madness of
gravel grinding
, I am familiar with the ultra-endurance athlete's mentality, but I will never understand it. I admire the dedication ultra-athletes bring to, say, the
Leadville 100
or the
135-mile Badwater Ultramarathon
. I just can't quite fathom it.
Throw in some bears, some rogue moose, a gushing mountain river, a two-day hike that must be completed within six hours and a fierce rivalry between two iron-willed competitors, and you really transcend my comprehension. But that was the scene at last weekend's Crow Pass Crossing marathon in Alaska. This event may not even qualify as an "ultramarathon"—the course runs a mere 28 miles—but it traverses some seriously hostile, seriously Alaskan terrain. And Crow Pass attracts some of the finest (read: most insanely dedicated to self-punishment) endurance athletes around.
When you consider that Crow Pass contestants must ford a river that forces ordinary people to hold hands and move very slowly—and do so alone and at racing speed—you get some inkling. The highlights from the entry form ( "this is a risk-filled and dangerous race… bad things can and usually do happen…someone has been injured or imperiled each year… there are very real hazards and little chance for immediate medical aid..." ) are enough to chill the marrow.
Not surprisingly, this year's running yielded high-altitude drama. Eric Strabel, a renaissance athlete with a fantastic robber-baron mustache , took on Geoff Roes , a runner who has never lost a 100-mile race. The two runners battled it out in to the final miles of last year's race, with Roes taking first.
This year, both Strabel and Roes had to navigate a beast-infested trail. (Roes: "No sooner were things going smooth and suddenly a huge bull moose runs onto the trail in front of me and refuses to leave…") Strabel set the early pace. But Roes came into Crow Pass fresh from setting a course record at the Western States 100 , a race that takes participants from icy snow fields to 100-degree heat:
[youtube]http://www.youtube.com/watch?v=So8exaSBxwg
Perhaps due to the sheer number of hellish experiences he has subjected himself to, Roes is a man who projects an amazing calm in the face of physical torment:
[youtube]http://www.youtube.com/watch?v=pt04aQzkBIk
And so Strabel's early lead evaporated, and Roes ambled to the finish line first, in the impressive and terrifying time of 2 hours, 54 minutes, and 44.49 seconds. (Maybe with effort, he can shave that extra half-second off his time next year.)
Whatever motivates the men and women of Crow Pass, we mere mortals must salute them. In an age of sanitized sport, they take competition back to its most elemental and mythic roots. And, no doubt, they feel absolutely horrible afterward.
Photo from Marc Lester/ Anchorage Daily News