Articles
LOOK: Bringing Wells to Rural Ghana
Well Done is working to deliver clean water to villages in Ghana and they're succeeding, one well at a time.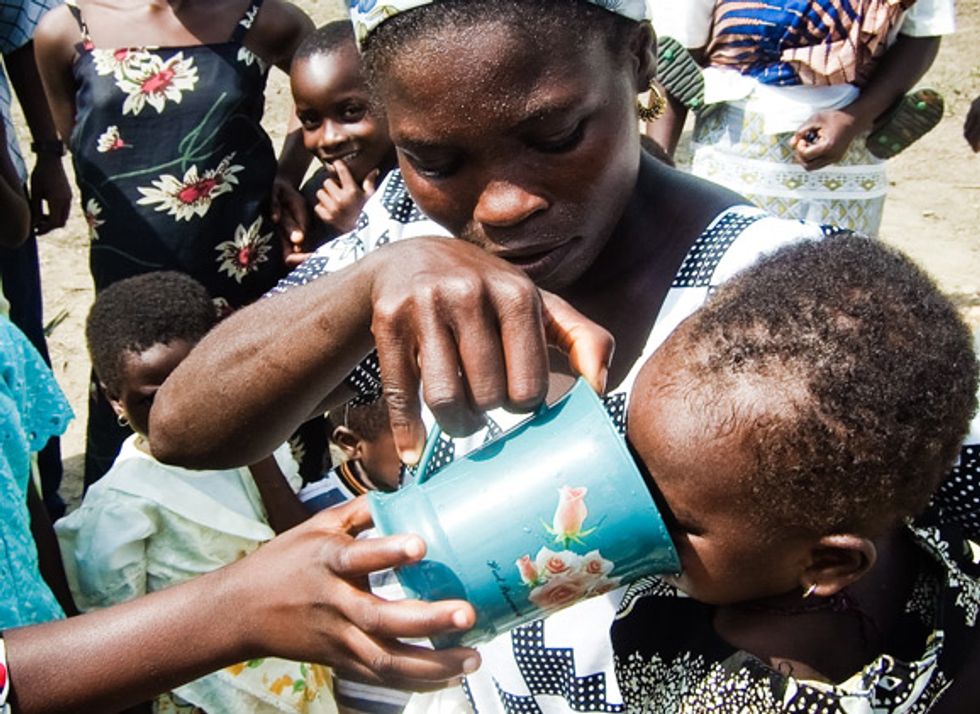 The Numbers concerning
global water issues are staggering. In excess of 1 billion people-about four times the population of the United States-lack access to clean, safe water, and 6,000 people die each day because of water-related illnesses. The situation is particularly grave in Ghana, where waterborne diseases are rampant.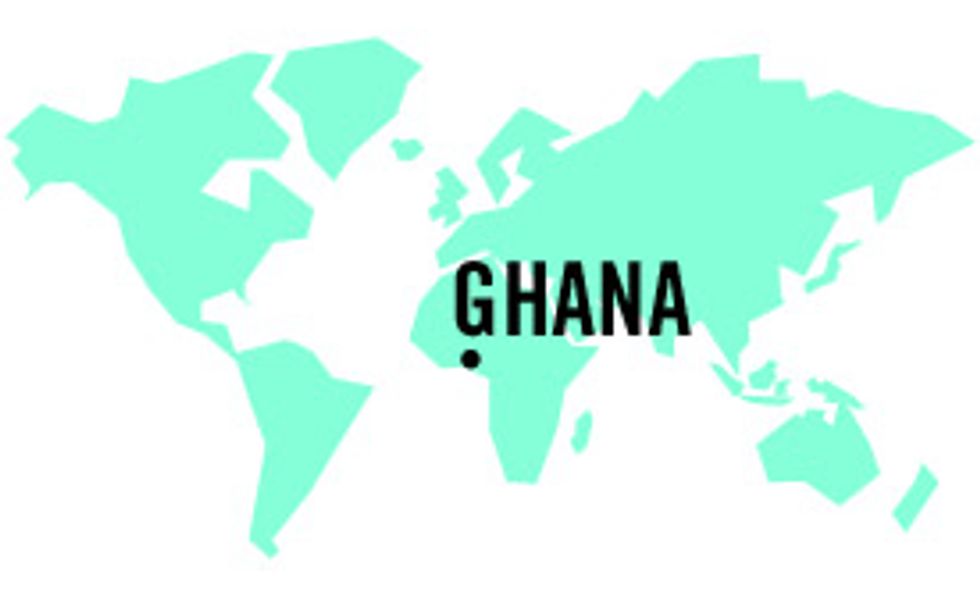 ---
Indeed, the magnitude of the problem can make any effort to solve it seem destined to fail. Yet the founders of
Well Done
, an ongoing effort to bring new wells that deliver clean water to villages in Ghana, operate on the belief that it's better to try and fail than to have never tried at all. And so far, they're succeeding, one well at a time.
Well Done began in 2007 as a project for
Brute Labs
, an eight-person organization founded by Gregory Powel and Joshua To that aims to solve a vast array of problems-from cyclone relief to the promotion of student health to the need for increased social entrepreneurship opportunities-through peer networks. In the wake of an experience in Ghana with the missionary organization
Pioneers-Africa
, To approached Powel with an idea for a project that was both simple and imposing: to dig a well in Ghana. Neither of the young men had an idea how to make that happen, but both committed to getting it done.
While they didn't know the first thing about well construction, they did know members of Pioneers-Ghana, who had worked on various clean water initiatives, and who were able to connect them with leaders of a Nso Nyame, a rural town in Central Ghana in dire need of water access. As To and Powel went to work fund-raising in the States, the members of Pioneers were able to facilitate the technological research and physical construction of the well with the help of the local government and community. By June of 2008, after Pioneers agreed to match the funds raised by To and Powel, not one but two wells were constructed.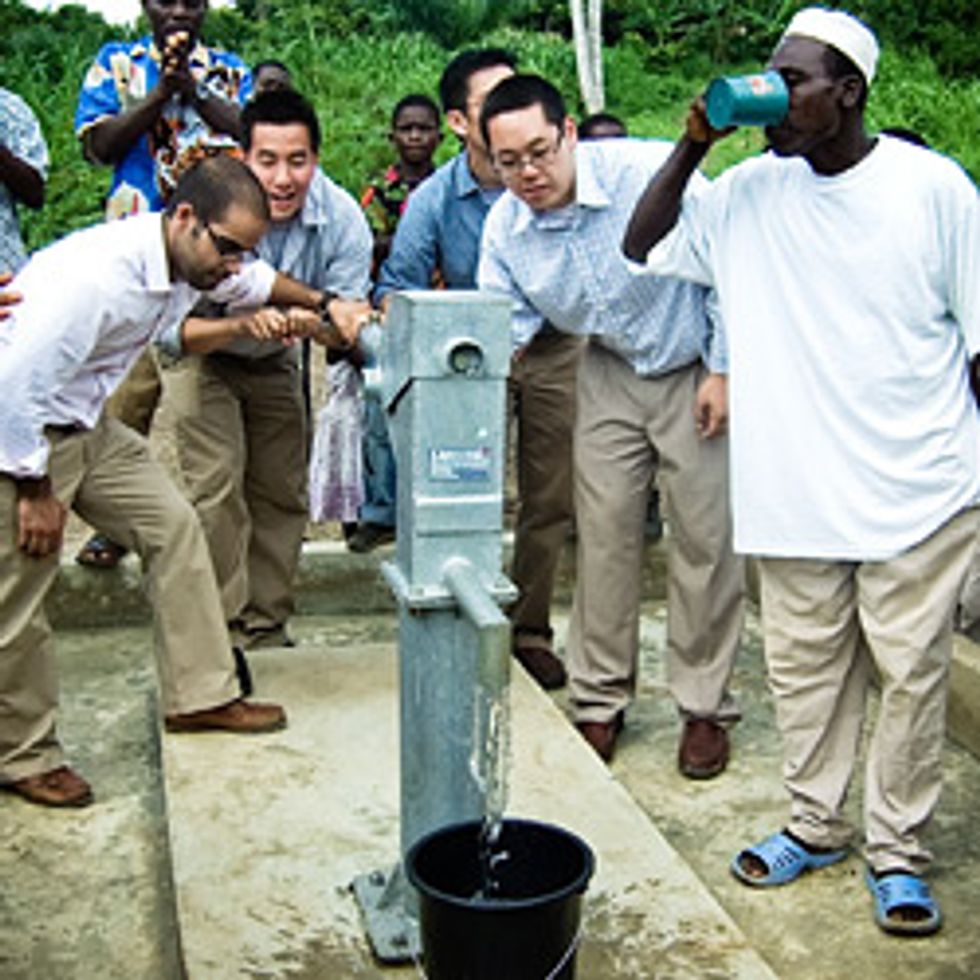 Well Done expects to finish four more wells by the end of 2009. They're doing so not through expertise per se, but by leveraging the power of existing communities, creative grassroots fund-raising (such as its marvelously successful
Wine to Water event
), and maintaining low overhead (fewer than 10 people work on an entirely voluntary basis, meaning all money goes directly to the cause).
"We want to expand to move beyond Ghana," says To, "in other countries in Africa as well as developing nations in South America and around the world. Not just with wells, but with water access and advocacy campaigns that continue to make a difference." If Well Done continues to grow, it will be the creative fund-raising efforts and action opportunities for supporters that enable it to do so.
NOW WHAT:Sponsor a water project:
Well Done will connect you with a partner organization that can technically implement the project and provide you with a toolkit to launch a fund-raising campaign at home. Your initiative can profoundly impact the livelihood of an entire village.
Contact
.
Raise awareness on the global water crisis:
One simple way to do this is through
the purchase of a "Water is Life" t-shirt
. The design of the T-shirt communicates the issue of global water scarcity, and all proceeds go directly to clean water projects.
Initiate your own creative water campaign:
To support Well Done, individuals have run marathons, thrown charity wine events, designed T-shirts, and written articles. If you have a passion, you can send a creative idea to
info@welldone.org
.
Header photo by Joshua To. Bottom photo courtesy of Well Done Team.