Articles
More Ghost Malls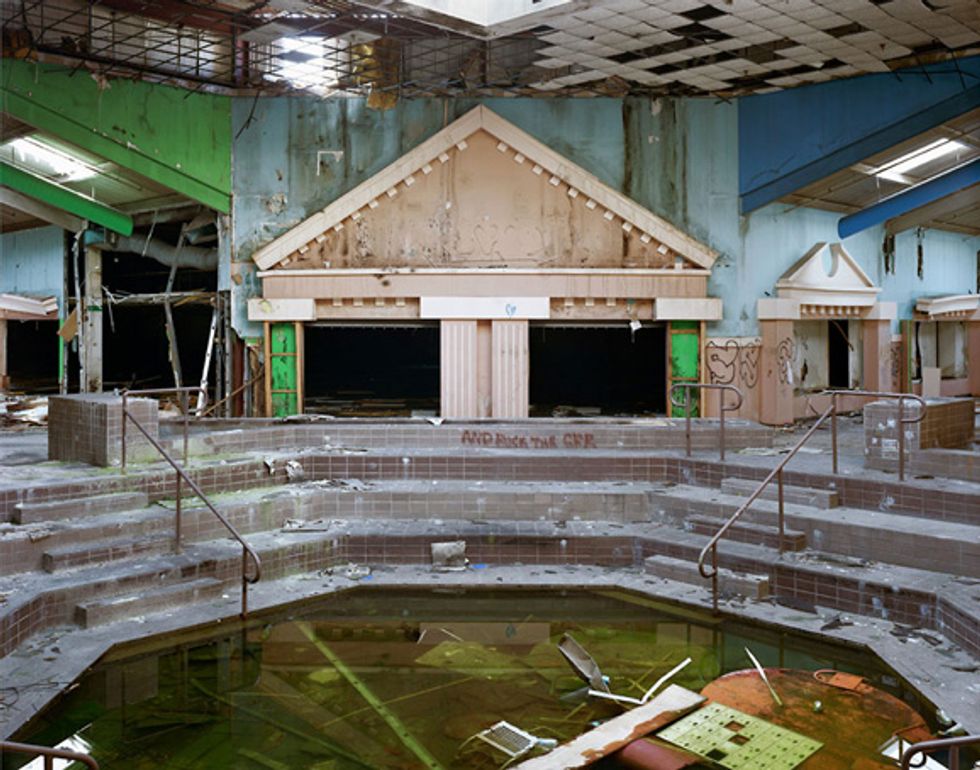 ---
The Morning News has
a remarkable photo gallery of deserted malls and big-box stores
. Most of the pictures are from 2008 and 2009. In the accompanying interview the photographer, Brian Ulrich, explains how he finds these locations and what he thinks should be done with them:
I personally would like to see many of the spaces simply be turned back into fields, woods, and natural landscape, rather than trying to discover some profound solution.
Of course, there are
lots of other ideas for what to do with deserted malls
.