Articles
Fake Realtors Imagine Artistic Uses for Neglected Buildings
New work from Hypothetical Developments continues to advertise imaginary buildings and call attention to what New Orleans lacks.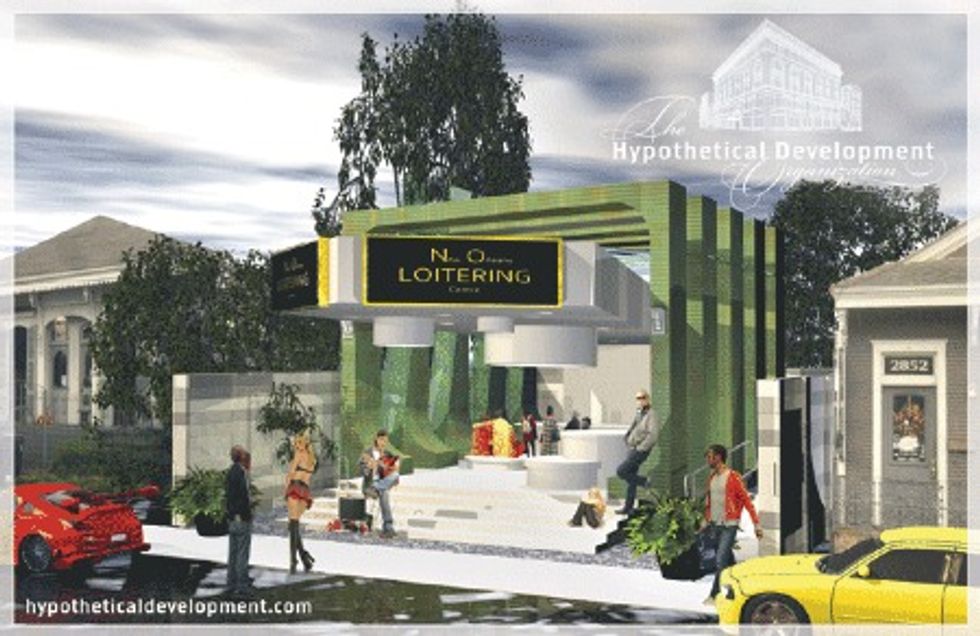 ---
Sometime in the aughts, signs showing future buildings started to loom weirdly large in the landscape; all those shiny condo ads seemed to be an urban feature of their own—especially when the crash left many structures unbuilt. But an ongoing project in New Orleans continues to take the form to its illogical conclusion.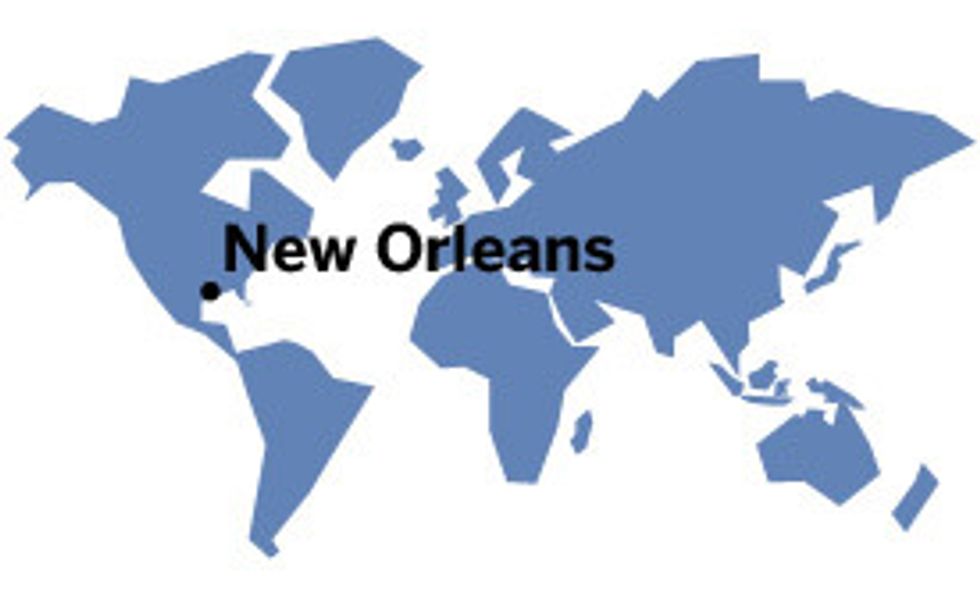 "We decided this was an interesting medium," relates Rob Walker of the
Hypothetical Development Organization
(which we previously covered
here
). His fake realtors ask artists to imagine inventive uses for neglected city buildings, and to render these on ad-style signs that will be hung on the buildings themselves. The concepts are, in Walker's words, "blatantly implausible," and this is by design. If an ad for a glossy high-rise is only a pipe dream, their thinking goes, why not have more interesting pipe dreams?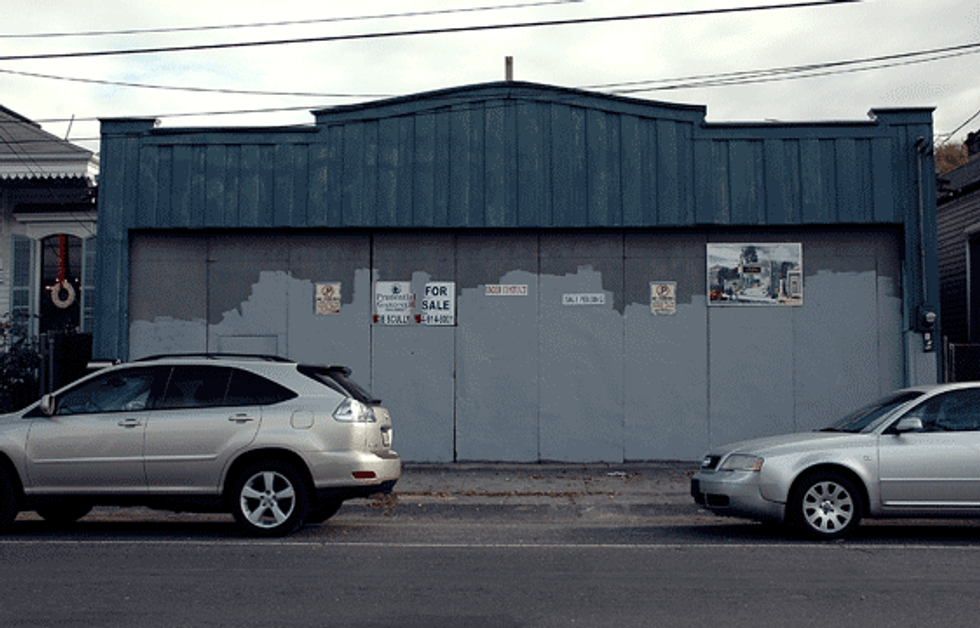 The signs produced so far include "Museum of the Self," which is adorned with a massive Facebook "like" thumb; a designated "Loitering Centre" (above), which envisions tasteful malingering in a dilapidated shed on Magazine Street; and the "Velvet Rope Artisan Workshop," whose description defends its premise quite reasonably: "If you need a velvet rope, you want a handmade, custom velvet rope, from a recognized velvet rope artisan."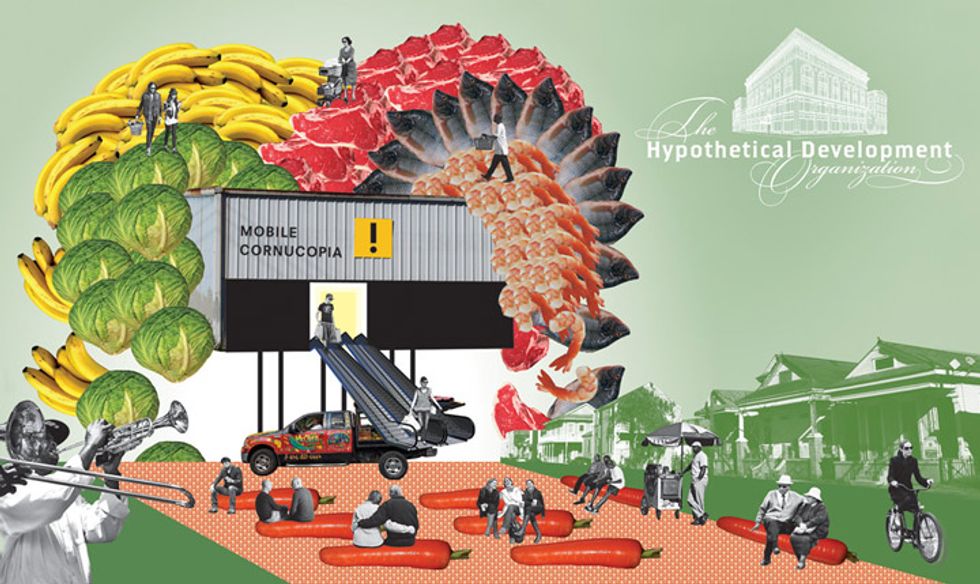 The artist Candy Chang, who created
the door hangers
that appeared in
GOOD 019
, recently contributed a "
Mobile Cornucopia
," which plunks a building onto the back of a pickup for extreme produce truck service; Walker expects six to eight more to be posted by April.
Freed from concerns like cost per square foot, HDO weren't scientific in selecting which buildings would (not) be revitalized. And Walker emphasizes that this is foremost a creative project—not an urban planning commentary: "To some extent the project draws attention to overlooked and underused structures. But our main goal is to tell entertaining stories."
Photo of Loitering Centre installation by Morris Brum