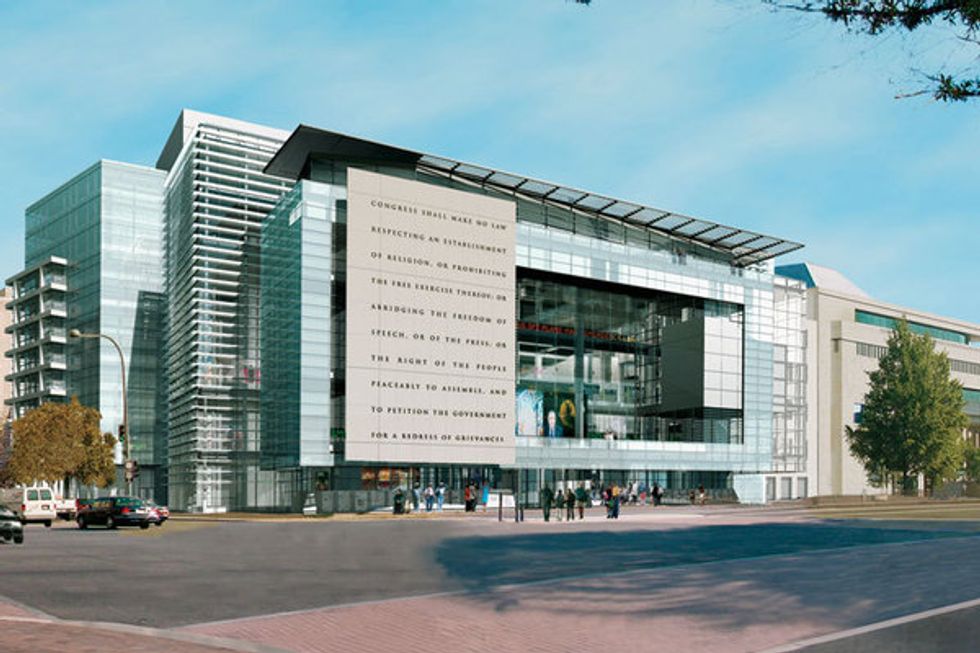 ---
The Newseum-Washington D.C.'s $450 million contemporary shrine to journalism-will officially
open its doors
to the public April 11. In an attempt to piggyback off the city's draw for the National Cherry Blossom Festival, visitors will be treated to free admission on the first day.
After the opening, however, the capital's collection of all things news will charge a steep $20 per ticket, joining the pricey ranks of 2002's International Spy Museum and a handful of other non-gratis D.C. attractions.
The 250,000-square-foot building will feature two broadcast studios, 14 major galleries, 15 theaters-one of which shows a "4-D" film (3-D plus environmental effects) of news events from the last 150 years-and a vivid display of every Pulitzer Prize-winning photograph.
Check out the website:
Newseum