Articles
Our Latest GOOD Guide: Learn About What Works in the Classroom
Through video and interviews, hear from some of the brightest and most innovative teachers about how student achievement is changing in the classroom.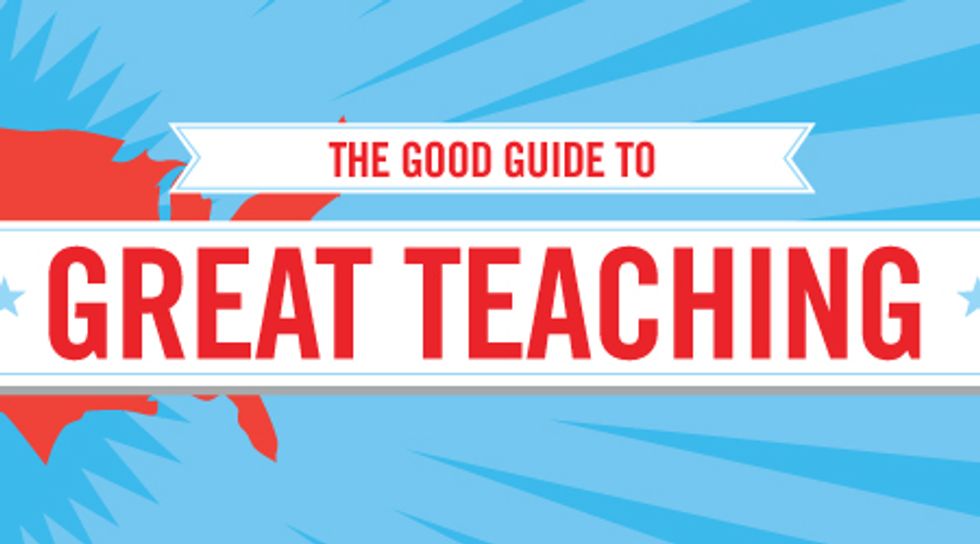 This post is in partnership with University of Phoenix
Every day, teachers across America are finding new and engaging ways to reach kids. In the GOOD Guide to Great Teaching, we're spotlighting six inspiring teachers who are on the front lines, fighting for their students (and sometimes against public perception), to make sure they share one of the most important gifts we can pass along to our children—knowledge.
---
Find out what's really happening with students today and how, despite major challenges, outstanding teachers are finding new and exciting ways to inspire learning for life.
Start watching videos and reading interviews from the GOOD Guide to Great Teaching now.
Illustration by Kate Slovin