Articles
People Are Awesome: The Anonymous Movement to Pay Off Layaway Accounts
Kmarts around the country are reporting awe-inspiring acts of charity directed at layaway accounts.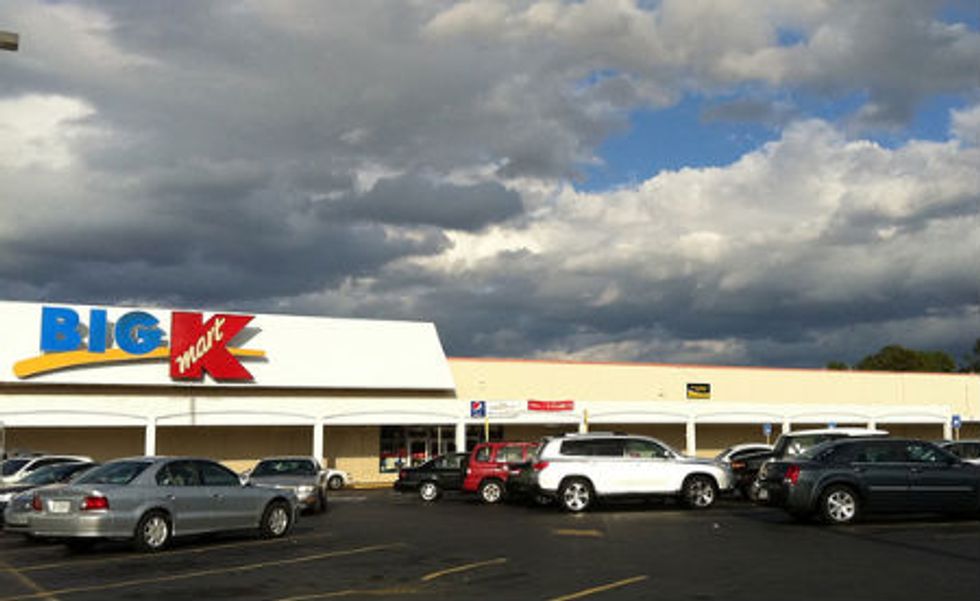 Say what you will about the awful stressfulness of the holiday season, but at least this time of year brings out the charitable nature of a great many people. Case in point: The strange, anonymous, and wonderful movement growing around the country that finds wealthy donors secretly paying off people's layaway accounts at Kmart.
Kmart stores in Indiana, Nebraska, Michigan, Montana, and elsewhere have been reporting instances of people calling or coming in to pay off all or most of the balance on strangers' layaway goods, generally children's clothes and toys. One store in Omaha has seen a dozen layaway accounts paid off in the past couple weeks, while a man came into a Missoula, Montana store and paid more than $1,200 to settle six people's tabs. In Indianapolis, a woman entered a Kmart and paid off 50 layaway orders before walking around the store handing out $50 bills. She told shoppers her charity was a tribute to her late husband, Kmart assistant manager Edna Deppe told the Associated Press: "She was doing it in the memory of her husband who had just died, and she said she wasn't going to be able to spend it and wanted to make people happy with it."
---
So far no organization has come forward to claim responsibility for the layaway giving movement, meaning either organizers want to stay anonymous or this is just a very kind, very heartwarming grassroots effort spreading virally across the country. Either way, if you've been looking for a way to participate in our microphilanthropy challenge this month, you could do worse than to join in the Kmart giving binge and make some people's holidays a little brighter.
Photo via (cc) Flickr user daysofthundr46