Articles
Preserving Lady Gaga's Meat Dress
Lady Gaga's meat dress has been taxidermied and embalmed for public display. Does it matter that we don't know what its message was?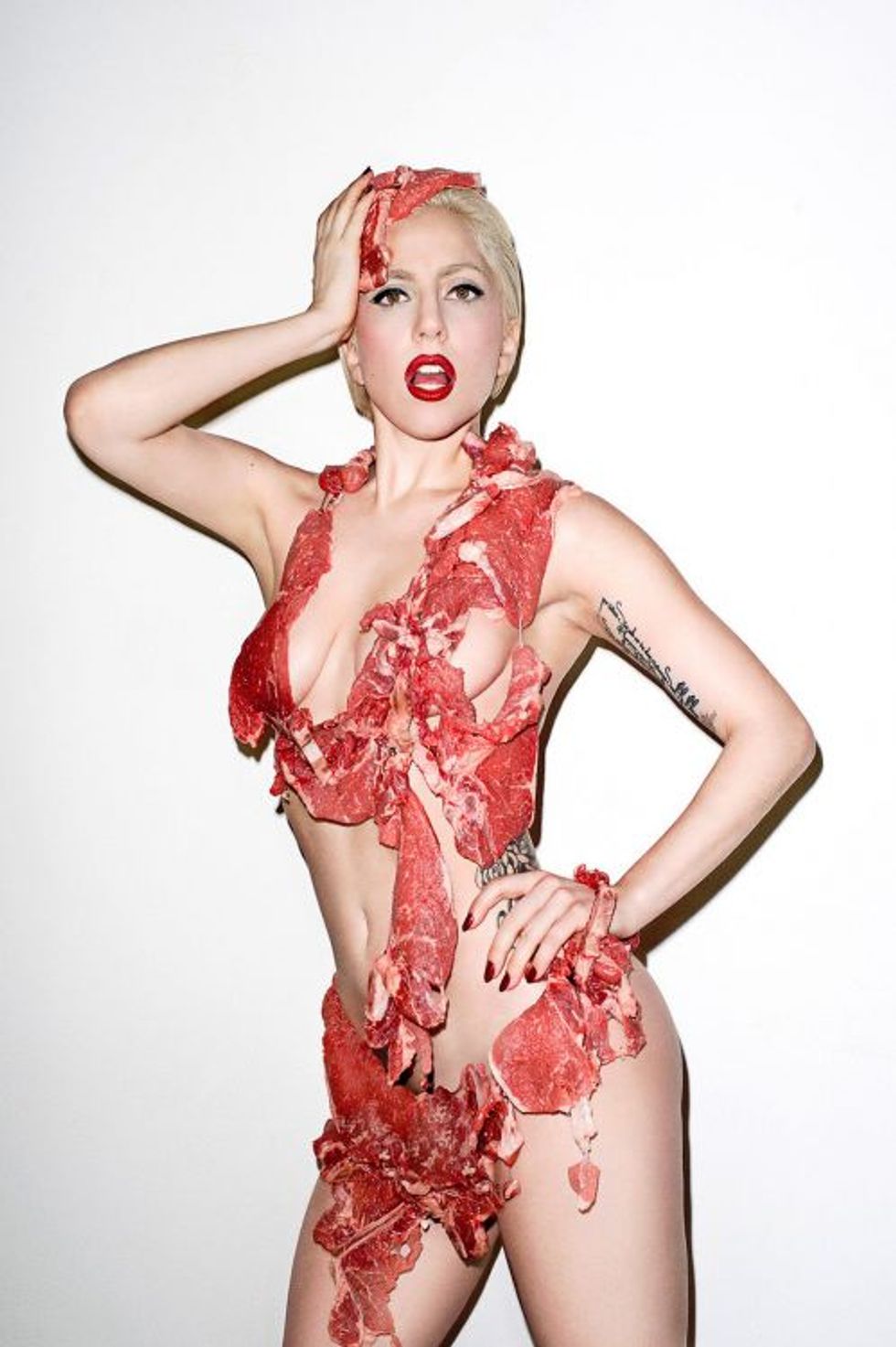 Last September, Lady Gaga wore a meat dress onstage to the MTV Video Music Awards. Afterward, though, the perishable dress, some 40 lbs of matambre, was left in limbo. As the dress' designer, Los Angeles' Franc Fernandez toldMeatpaper:
---
I was trying to decide what to do with it. Freeze it. Make jerky. Anything but throw it away. I don't consider myself an artist, but I thought of the Canadian artist who wore a dress made of meat and then let it decay in the museum. I liked that—a dress that changes over time. I thought of Damien Hirst, letting a cow's head decay so that every time you saw it, it was a different sculpture—one day you'd be there and the eye socket would be filled with maggots, another time something else.

\n
Now, the dress has been taxidermied and embalmed and is destined for the Rock and Roll Hall of Fame, where it will be on display for the "Women in Rock" show. In explaining the dress's meaning, Lady Gaga said it had "many interpretations," but suggested that for her it was a statement about our eroding rights (she didn't mention which ones, exactly). It's possible that the manufactured misfit's outfit may have provided commentary on the military's Don't Ask, Don't Tell policy since it coincided with a speech about equality being the "the prime rib of America."
But if the message in this meat got lost so quickly, is it even worth preserving?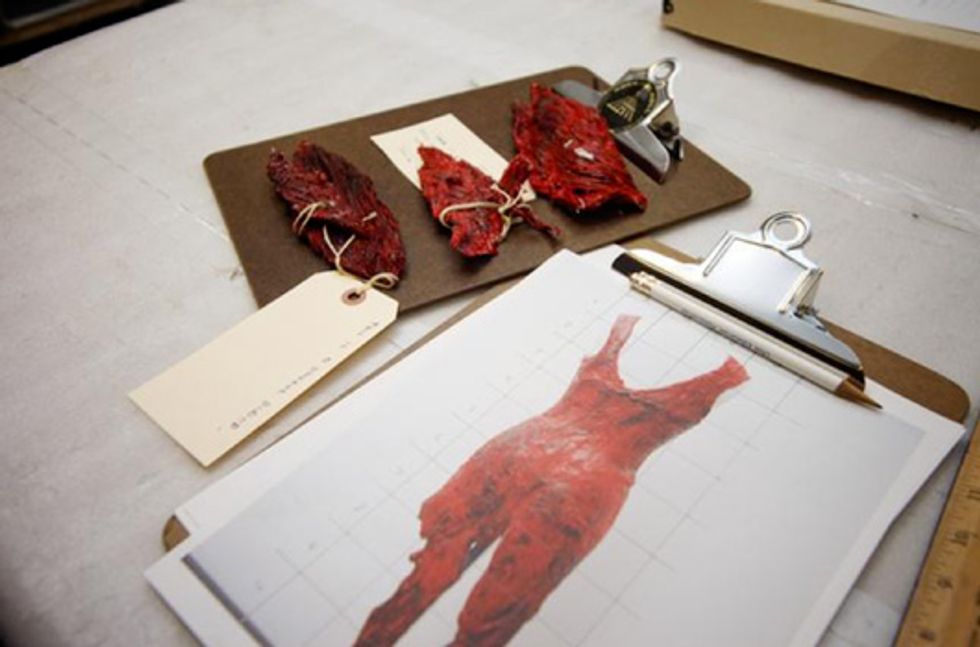 Photo: Terry Richardson/Vogue Hommes Japanvia The Fame. Second photo via.