Articles
Project: Imagine Your Los Angeles Street Beyond Cars
For our next project, we're partnering with Rethink/LA to envision a Los Angeles which is no longer designed for the automobile.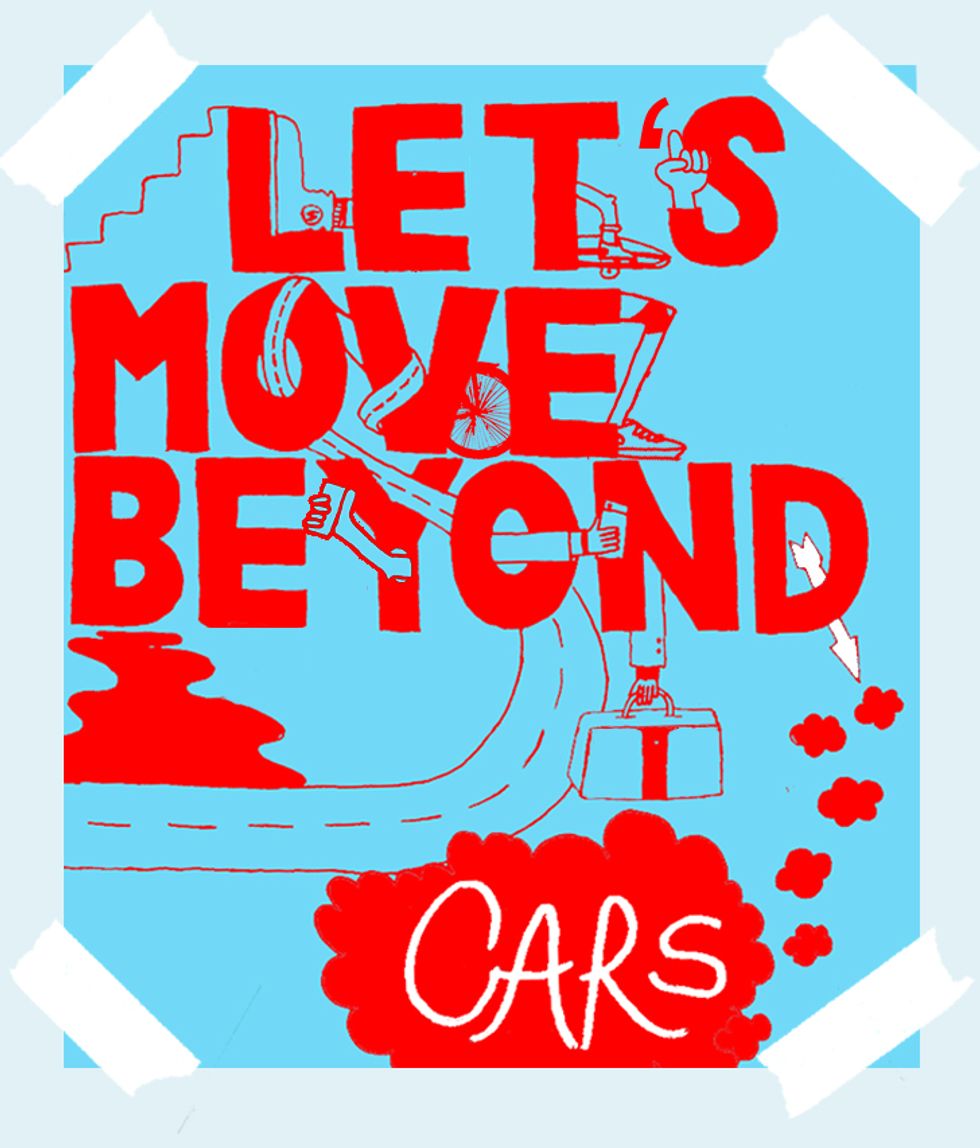 With the joy of Carmageddon behind us (
tell us how you celebrated
!), it's time to start thinking about the future. A future which, in Los Angeles, will hopefully include some better transit options. But L.A., as we all know, was built for cars, from the
country's first freeway
to the
extra-wide side streets
. To move this city forward, we first have to consider what Los Angeles would be like with fewer cars. We're partnering with
Rethink LA: Perspectives on a Future City
, an exhibition which opens at the
A+D Museum
in August, to imagine the city when it has moved beyond cars.
the THEME
If your street wasn't filled with cars—either driving or parking—what would be able to exist there? How would it look? How would it be used? Without cars, which transportation options would need to be put in place there to help people get where they need to go? What decisions would you make to transform the street into a new, vibrant place for L.A.'s residents?

---
the OBJECTIVE
Using a street near you, create an image that imagines an L.A. street beyond cars. How you choose to execute this idea is up to you. You can use an actual photograph and manipulate it digitally. You can tap your architect friend to create a rendering. You can illustrate it from scratch. You can draw a diagram. You can build a scale model. You can send us a sketch on a cocktail napkin.

the INSPIRATION
We're plenty inspired by Tom Baker's beautiful photos of a car-less Los Angeles and Ross Ching's timelapse videos of empty L.A. freeways and streets. But we don't just want images of completely empty streets. Show us what you want there instead.

the SUBMISSIONS
Submit one image by uploading it here. Your image should be horizontal and at least 1024 px wide and 768 px tall at 72 dpi. Please include a 100 word description for your image that includes the neighborhood or name of the street if it's based on a real place. Submissions are due Sunday, July 31. All the submissions will be projected in the gallery at the A+D Museum on Thursday, August 11 during the Moving Beyond Cars party, which will challenge all attendees to get to the event without using a car. One winner will be announced at the event, who will receive a subscription to GOOD, a GOOD t-shirt, and a GreenAid seedbomb kit, among other prizes. You can find out more about the party and RSVP here.

Illustration by Lorin Brown
Live in Los Angeles?Join GOOD LA and you'll get one good L.A. story (like this one!) delivered to your inbox every day. And be sure to like GOOD LA on Facebook and follow us on Twitter.