Articles
Sponsored Post: How Two Small Companies Went Greener—and Kept Products American Made
Two small U.S. businesses found success by staying committed to the environment—and their home turf.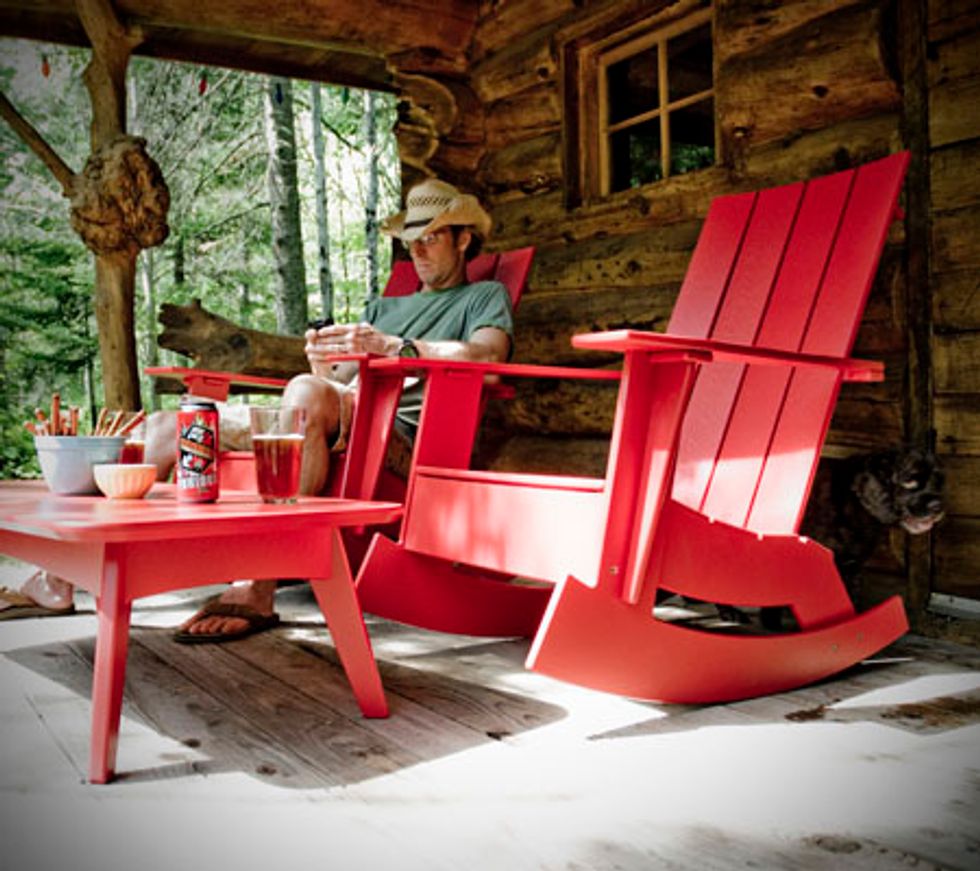 This post is in partnership with UPS
Marlene Zerkel remembers the passage of the North American Free Trade Agreement as a tipping point—and not a good one.
"Three quarters of our suppliers moved to Mexico in a matter of months," remembers the Detroit-area resident and former owner of garment company All USA Clothing. "We had watched the auto industry go up and down in the 1980s in our city. That's when we decided to strictly concentrate on American made."
---
Now a grandmother, Zerkel still advises her son Michael and daughter-in-law Emma, who run a growing online business for the company she started with her own husband. It's just one of a number of U.S.-based businesses that are winning over customers from some of their foreign counterparts.
All USA Clothing started out 25 years ago geared towards the "American male worker," supplying clothing to local unions. But now according to Emma Zerkel, the company's current vice president, the company is growing in large part due to more buyers wanting to support not only local industry but environmentally responsible products.
Moving to a focus online has helped All USA Clothing go greener while reaching those important core buyers. Emma says that instead of paying for expensive paper catalogues, she can post new designs to Facebook, or send out an email to her customer email list. It's a simple logistical solution that cuts her costs, reduces environmental impact, and allows for instant connectivity with customers who care about sustainability.
"When we started, we figured only unions wanted USA made," she says. "We no longer have to convince people that it's worth it to buy American for quality and sustainability. You don't have to prove it. People know."
Loll Designs, a modern outdoor furniture company based in Duluth, Minnesota, also takes its environmentally-conscious consumers seriously. Using high density polyethylene made from recycled milk jugs, detergent bottles and margarine tubs, Loll has been making attractive and easy-to-clean outdoor furniture since 2005. For its home base — an old concrete plant now called Hawks Boots —Loll cleaned up the environmental blight at the site, reusing existing structures and designing their new construction for passive solar heating and natural light.
The company is also committed to minimizing the carbon impact of their shipping. All Loll products are packaged minimally with recycled cardboard boxes and packing materials, and are then delivered sustainably. Loll pays a fee to the Carbon Fund, which we use to offset our carbon emissions for our shipping, and Carbon Fund in return uses that money to fund their carbon offset projects," says Kate Lindello, a marketing and customer service specialist at Loll. "As we grow each year we're hoping to eventually offset our entire carbon footprint and become totally carbon neutral."
The company's practices have translated into sales. You can now find Loll products in Holland, as well as national upscale stores like Design Within Reach. In 2005, Loll used one million recycled jugs in its products; in 2010, they used nearly six million.
"We only work with companies that share similar values as us," says Loll founder and CEO Greg Bernson. "Customers like our furniture because they not only like these attributes, but because of the story they tell."
Image from Loll Designs