Articles
Support the Young Agrarian Movement
It's time for a National Young Farmers Coalition to combine politics and pitchforks. It's an old joke, but it says a lot. "What do you call...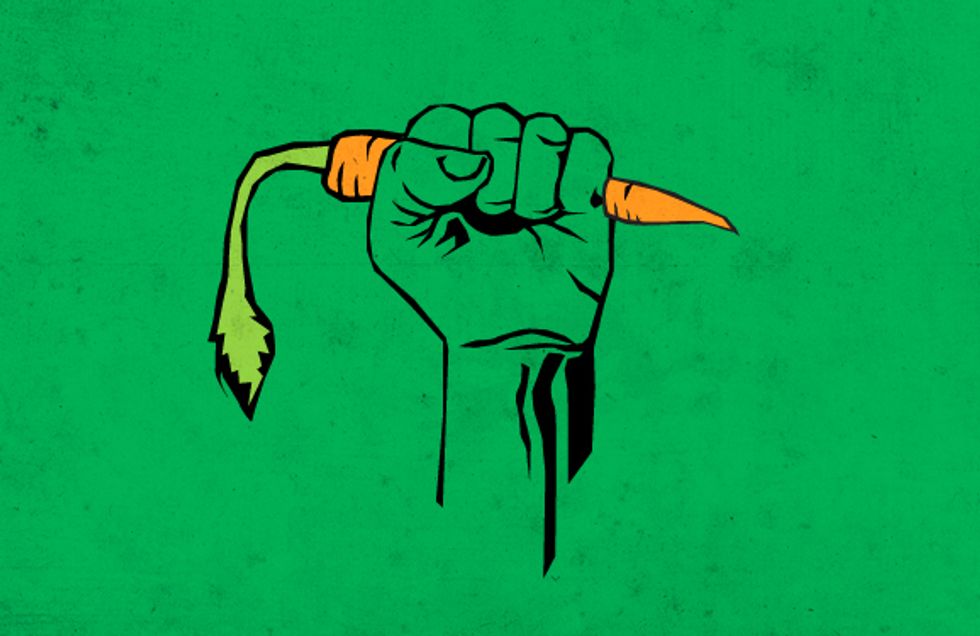 It's time for a National Young Farmers Coalition to combine politics and pitchforks.
It's an old joke, but it says a lot.

"What do you call it when a farm is willed to your children?"

"Child abuse."

Seriously though, farming is hard work and farmers make up an increasingly small segment of the population. And that segment is getting pretty old. Every five years, the USDA conducts its Agricultural Census and finds that the average farmer generally becomes a year older (from 2002 to 2007, the average age climbed from 56 to 57).

"Young people are where the bottleneck is," says Jack Algiere, the grower at Stone Barns Center for Food and Agriculture, which hosts an annual Young Farmers Conference. "There's a lot of interest, but not a lot of skill or actual training for young people to get into this industry."

Internships, conferences, and school gardening programs are slowly turning that around. And there's no shortage of urban longing for a simpler life; its latest incarnation is a hipster culture obsessed with food and hyperlocalization—just look around Brooklyn. From tractor seats that double as barstools to rooftop farms, rural chic is very much in vogue. In Japan—another postindustrial, consumer-oriented culture with an agricultural past—this agrarian longing has manifested itself in a magazine devoted to youth farming called Agrizm. The graphic, boldly designed quarterly profiles entrepreneurial farmers and businesses across Japan. It also attempts to connect like-minded youth through positive stories (and a matchmaking column).

Severine von Tscharner Fleming has been trying to capture youthful agrarian passions stateside. She's working on a film, The Greenhorns (coming late summer), that provides an introduction to the trials, tribulations, and thrills of being a young farmer. She says, "In process of making this film, I had been encouraged by people like Michael Pollan and Eric Schlosser, who told me, 'It's your job to organize yourself to have a coherent political voice. The system is prejudiced against you. It's not enough to farm. You have to make agriculture a viable profession for young farmers. You've got to get involved in the Farm Bill.' Ben Shute and I met at Stone Barns and we heard that, yes, indeed we need a voice."

The recently launched National Young Farmers' Coalition, a membership-based advocacy group, which plans to lobby Congressional leaders with petitions and signatures and coordinate campaigns. "We want vivacious protests in the European tradition where farmers bring their goddamn cows out to meet the riot cops," Fleming says. "We need to get the attention of our lawmakers. Because otherwise, it ain't gonna work."

Modern first-generation farmers may have started by dreaming of a never-never farmland, living alone on the rugged coast of Maine like Helen and Scott Nearing, those godly godparents of the back-to-the-land movement, did in 1952. To preserve a viable profession, however, this new generation of young farmers has to be able to not only grab the bull, but also the bullhorn.
















---
Illustration by Will Etling.