Articles
How an Anti-Software Company Plans to Revolutionize the Software Business
"Nobody really wants to own software, I don't know why anyone would buy it at all. "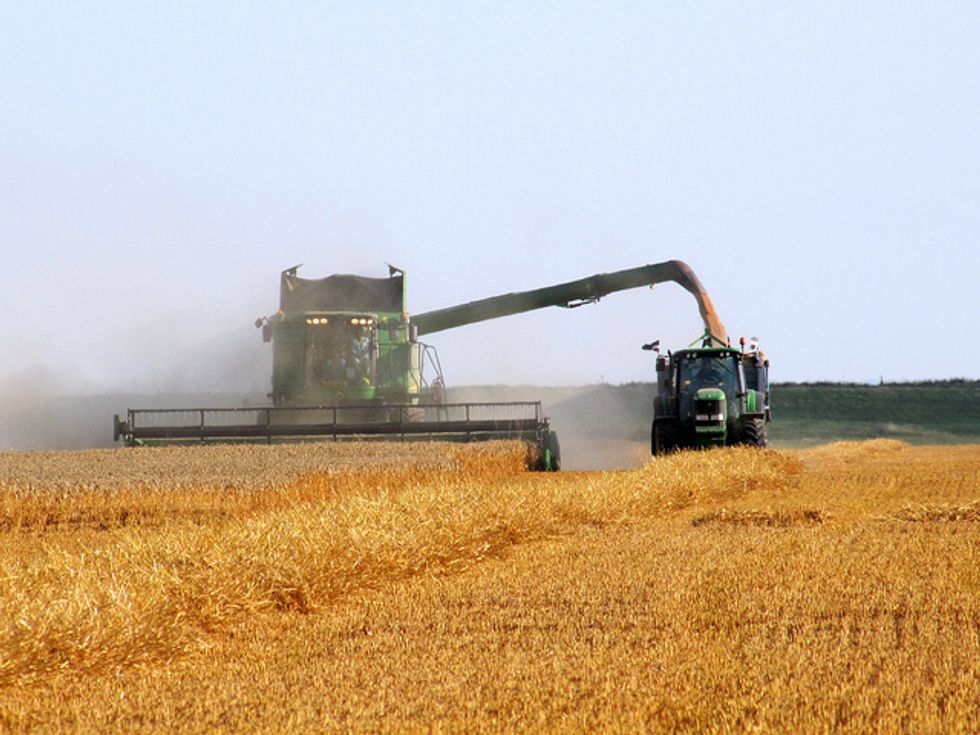 See the books that inspire Rally Software CTO Ryan Martens' thoughts on business.
---
John Deere builds big tractors, lots of them, for agribusinesses all around the world. You probably wouldn't think of a farm equipment manufacturer as particularly software-reliant, but each of those tractors has between 5 and 7 million lines of code—enough to control things like automated fertilizer and feed spreading on different schedules in different climes around the world.
So although John Deere is not a software company, it has a lot of software engineers in locations all around the world, all of whom need to make sure that the software in their machines works. That's where Rally Software comes in: It provides the structure, coordination, and management that allows software developers to work efficiently in any organization.
But Rally isn't a software company, either, according to founder and chief technology officer Ryan Martens. "It's a very different company from a regular enterprise software company," Martens says. "It's much more of a restaurant-like mentality… nobody really wants to own software, I don't know why anyone would buy it at all. It's a means to an end, whether that end is entertainment or information management or work."
Martens, who was trained as a civil engineer and is working on his fourth tech startup, sees his business as a hybrid of a consulting service that emphasizes efficiency and provides a framework for companies to tackle software development—a much more ephemeral and iterative process than, say, building a bridge. "The way we think about building stuff is really a kind of linear, big-bang approach, like a bridge," Martens says. "Let's get a team together to build a tractor to do X, let's go get it, and when we're done, we're done. [But] how do I break up that product and manage it around the world when a lot of the deliverable is simply designs or software?"
In the case of John Deere, which has engineers in the United States, India and China, Rally helps the company synchronize teams around the world to work on software projects feature-by-feature with common tracking and visibility, based on the trendy concepts of "lean" and "agile" organizations looking to reduce waste and increase innovation.
This approach, Martens says, doesn't just benefit companies, but workers as well. The principles he applies to his clients—and Martens is very philosophical about his work, judging by the references to books and thinkers he sprinkled throughout our interview—he applies to his company too, earning it recognition from independent organizations as a great workplace. "It's much more humanistic, it makes folks that want to come to work, as opposed to you feel like you're just a cog in a giant machine," he says.
Rally also takes social impact seriously, encouraging volunteering and philanthropy. It has set a company goal of reaching net-zero impact by 2020—meaning the negative impacts of carbon usage and waste will be entirely offset by the company's positive impact. "Working on the negative impacts is darn hard, it's going to take some capital numbers to do that, our hope is to get into the capital market and fund those things pretty dramatically," Martens says. "Google's got a billion dollars in installed solar, and I don't see why we can't follow in those footsteps."
But the founder doesn't have a totally rosy view of what his company has accomplished so far. "It's easy to try and describe yourself as if you're at this point that is a GOOD company or that is a green company, [but][ we certainly didn't start off like Ben and Jerry's or TOMS Shoes; we certainly didn't put impact first," Martens says. "We have to both grow the income side of our business [and] the impact side of our business. We're walking up a set of stairs that is maybe more analogous to most businesses that didn't get to start like TOMS Shoes"
That's ok by Martens, who sees his company as a laboratory to help solve not only business problems, but also social challenges, thanks to his faith in business as change agents in the new century, "I don't think we've done anything fantastic yet; we copied a lot of things from a lot of folks," he says. "We need a lot of great organizations in the world to be able to fix the problems of the last century."
Photo via (cc) Flickr user Mostly Dans