Articles
The Wiggle: A San Francisco Bicyclist's Best Friend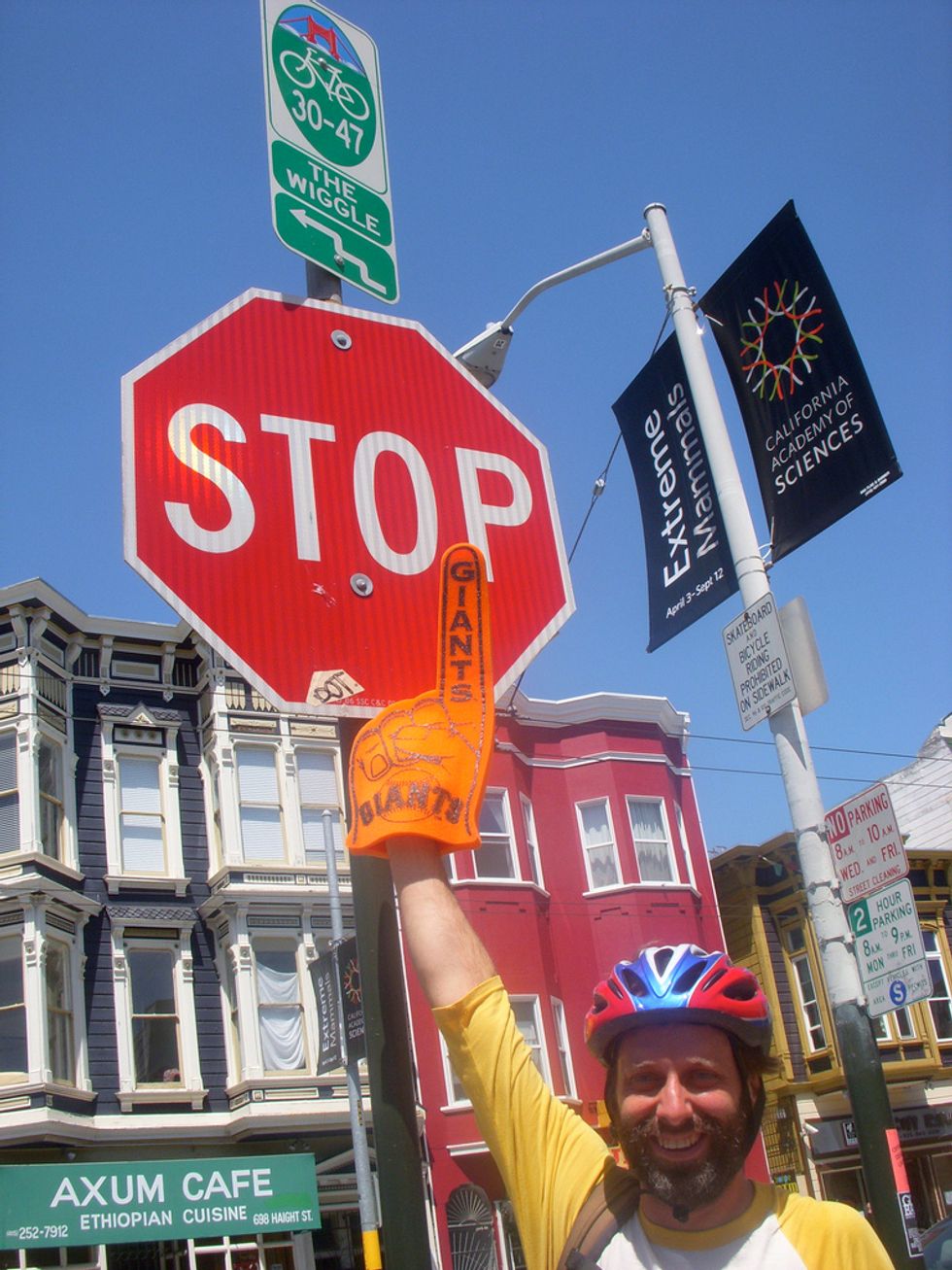 San Francisco's hilly inclines taunt even the most experienced bicyclists, making cycling the city an arduous tasks for many, and a lost cause for the less physically inclined. But a mile-long flat route called the Wiggle offers some respite from the terrain while connecting East and West San Francisco with inclines that never exceed 6 percent.
Over at Treehugger, Bonnie Hulkower's takes a walking tour of the zig-zagging path and reveals its deeper human history:
---
...the Wiggle follows the route of the old San Souci waterway, which 5000 years ago was surrounded by sand dunes. The Wiggle was used by the Ohlone people, who also wanted to traverse the city but avoid the large hills. During the 18th century, the Wiggle was used by the Spaniards traveling along horseback from Mission Dolores to the Presidio. During the 19th century, military men used the Wiggle to commute home to wives in the Mission, who were not allowed to live on the base. In the 1860's, it was widened to become a toll road used by carriages, called "Divisadero."

\n
For more on the Wiggle's current impact, including the part its played in the identity of the community it connects, check out Treehugger.
Photo(cc) by Flickr user rickbradley