Articles
To Perfect Green Manufacturing, Get Your Hands DIRTT-y
The candid innovator behind a sustainable interior design business explains how he made "green" so cheap that even Wall Street is buying his goods.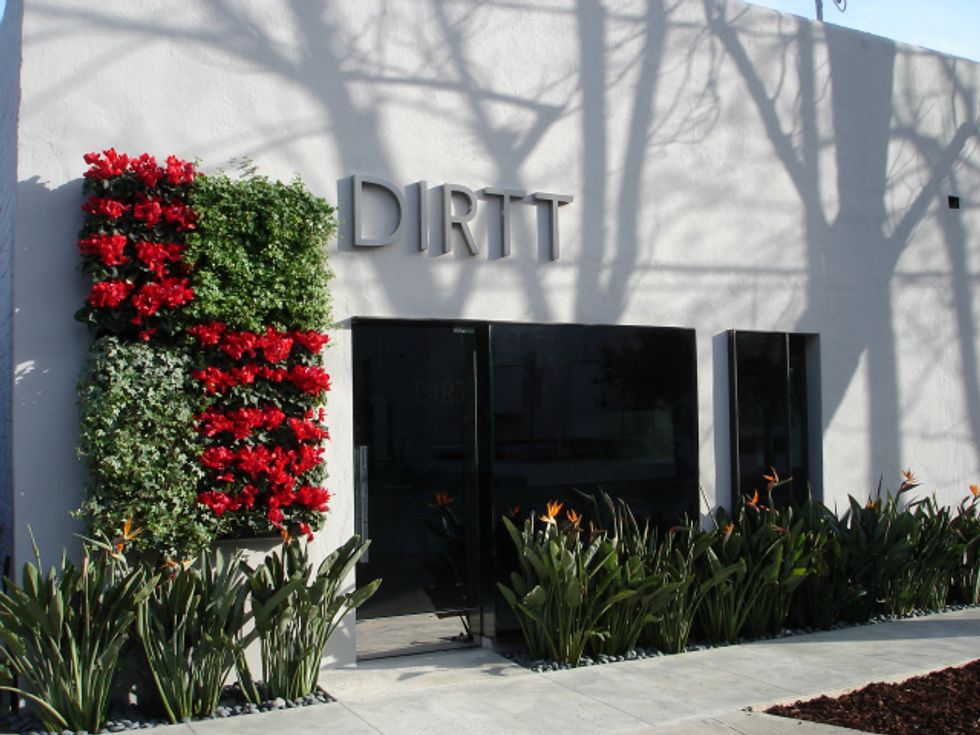 For many sustainable businesses, the gap between between startup status and success is measured in the tired conventional wisdom: 'Green costs more.' But what if lean manufacturing, rigorous and innovative staffing systems, and cutting-edge technology allow an environmentally sustainable products company to win on price, not just ethics?
---
"To show that the social aspect can work in harmony with the business, you have to look at our company," Morgens Smed says of his six year-old Alberta-based company DIRTT Environmental Solutions, a GOOD Company Project finalist. "We've gone from zero to $116 million [in sales] and I hear there's been a recession."
The office interiors company is drawing high praise as a model social enterprise. Jay Coen Gilbert, co-founder of B Lab—the nonprofit that encourages for-profit companies to put social impact at the heart of their work—describes DIRTT as "a rock star of the new economy." B Lab has certified DIRTT as a B Corporation.
DIRTT makes environmentally friendly modular walls for offices: Glass walls for behind the reception desk; resin walls for managers' offices or conference rooms; walls with internal wiring, wine cellars, fireplaces, even Murphy beds built in. DIRTT can design, make, and ship just about anything an office might need in a partition, —often for less than "conventional construction" costs.
Usually, any company that sees revenue quintuple over five years is a low-overhead tech startup with a flashy app. This is real manufacturing, and clean manufacturing of a product that reduces other businesses' carbon footprint. Smed says he wouldn't have accomplished this combination if he relied on the conventional business wisdom of MBA advisers six years ago when he launched. "We wouldn't exist," he says defiantly. "They would have discovered three things. Number one: Manufacturing is dead in North America. Number two: Green construction costs more money than conventional construction because that's what all the books say. And number three: You can't manufacture in Calgary, Alberta for a bunch of reasons."
So he doesn't hire MBAs. "I have 720 employees. No MBAs, and no lawyers. That's a policy," Smed declares emphatically.
Yet the DIRTT production process sounds like prime Harvard case-study material thanks to its parallel lessons in manufacturing efficiency and eco-best practices. Shipping packaging is reusable, and facilities are partially powered by on-site solar panels and a wind turbine. The wood the company uses for veneers is Forest Stewardship Council-certified.

The company's investment in material science reveals the number of eco-hoops it jumps through. DIRTT says it is the first in the industry to use exclusively water-based finishes and UV curing, which eliminates the need for energy-sucking ovens and large air/heat exchange units—thus reducing the footprint of the company's manufacturing plant and cutting pollution. Many conventional materials, finishes, and paints continue to emit toxic gasses—so called "off gassing"—for weeks once in place. DIRTT finishes don't.

But this eco-cred isn't what Smed—who has made two previous attempts at perfecting the modular interiors business—brags about. He sold his last company—Smed Manufacturing, later Smed International—for $300 million in 2000, and decided to try again, applying what he learned to make a billion-dollar business. The son of a cabinetmaker, he boasts about his efficiency innovations: DIRTT is already more productive per square foot than his old business.




"DIRTT stands for Doing It Right This Time Environmental Solutions," he says, adding (in jest, we think), "By the way, I've already registered my fourth one, called DIPTT—Doing It Perfect This Time—because we haven't done it all right this time either."

DIRTT ups the manufacturing efficiency per square foot in part because the plant operates more hours per day than some competitors. Smed proudly admits he works his staff hard. "We're not a nurturing environment," he says. "We hire them. We challenge the living heck out of them, but we empower them." Manufacturing employees work 12-hour shifts: four days on, four days off, so the plant can run 84 hours a week. But DIRTT does offer Silicon Valley-style amenities, like chef-staffed restaurants, exercise rooms, and other perks.

To help compete on price, DIRTT puts everything possible online. That means no paper catalogs and as few printouts as possible, which might not sound like a bold innovation until you remember that this business is about showing blueprints and mocked-up floor plans to potential clients. "In the past we made our clients feel stupid," Smed says. "We gave them a floor plan and they have to make a million-dollar decision."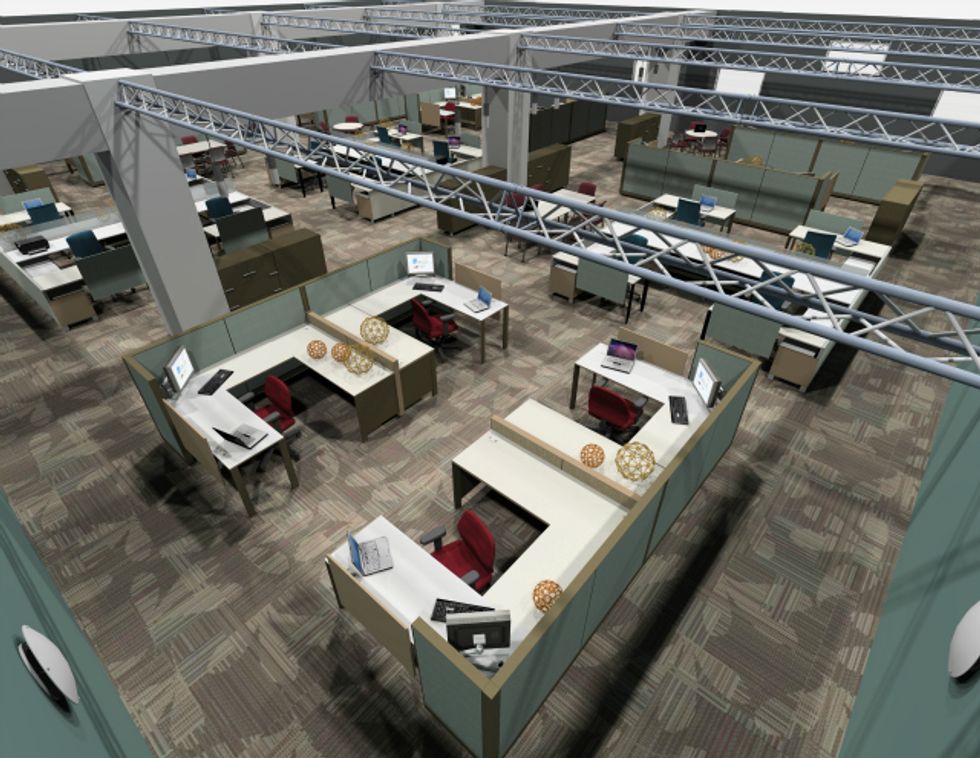 Now clients can see their floor plans visualized in 3D with proprietary DIRTT technology. In addition to the virtual walk-through, when a client selects a final plan and clicks "yes," the software instantly sends manufacturing instructions to the factory. That can cut production times by a week or more, and costs too.
In many ways, DIRTT is doing well because they behave like a tech company, both superficially—the pace of growth and Google-style restaurant lunchrooms—but also in evolving and improving products. Since founding, the company has never raised prices, even offering a decrease in freight costs with new regional production facilities in Savanah and Phoenix—which also lowers their carbon footprint. Price and quality, Smed insists, are why DIRTT is winning; eco-friendly is just part of the strategy.
"We've sold Google millions of dollars [worth of products]," Smed says. "Apple. We do all of LinkedIn's work. One of our big accounts in New York is Morgan Stanley... they don't care about the environment, you know damn well they don't, but you know what? When they see it's cheaper and better for their business, they're going to buy it."
Images courtesy of DIRTT