Articles
Toronto Pays Artist for Mural, Then Paints Over It
A Toronto artist's commissioned mural was painted over for being "too political."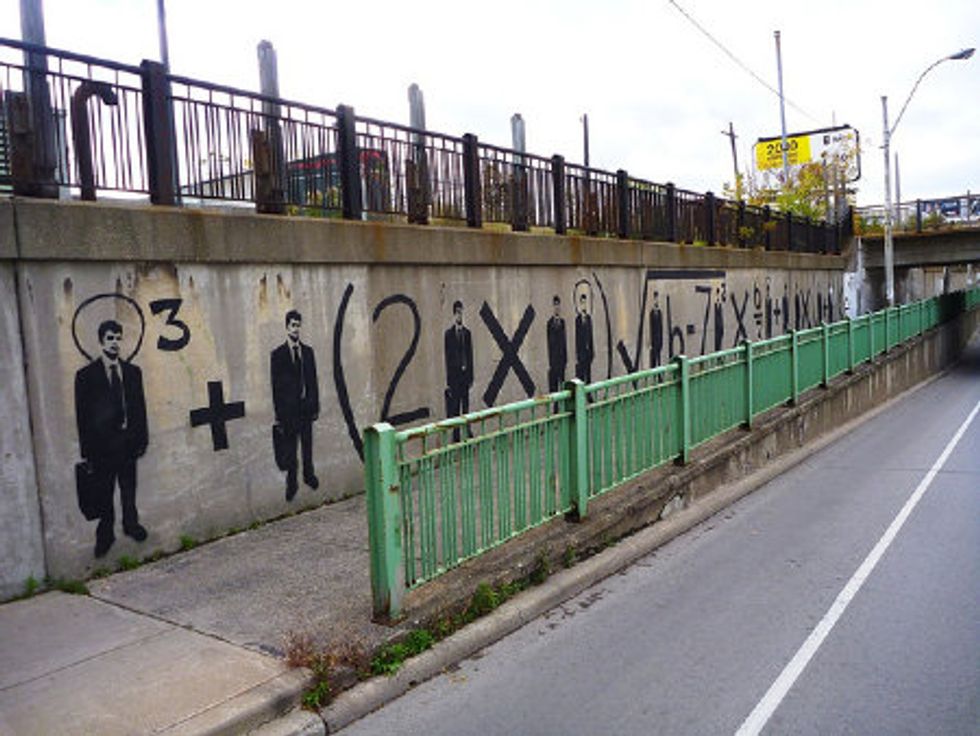 This guy just got Diego Rivera'd! Artist Joel Richardson says Toronto has painted over the mural the city paid him $2,000 to create. It seems to be a casualty in the mayor's war on graffiti, but according to a city official, it was painted over because it was too political and it "may have" referred to Canada's Prime Minister Stephen Harper.
---
The mural was a "commentary on the mathematics of modern finance" and capitalism run amok. But Richardson balks at the idea that it had anything to do with Stephen Harper. Even if it did, this is pretty insidious, and it brings up the question of what exactly counts as graffiti. Is it just art on city property that wasn't commissioned? Or can it be anything that offends the neighbors? The guy who proposed to his wife on a wall better watch out for cranky Lower East Siders.