Articles
Turn Valentine's Day into Generosity Day with This Wonderful Experiment
On this day of compulsory spending between loved ones, we can broaden the practice of love and gifting. Here's a few ideas, and a good reason!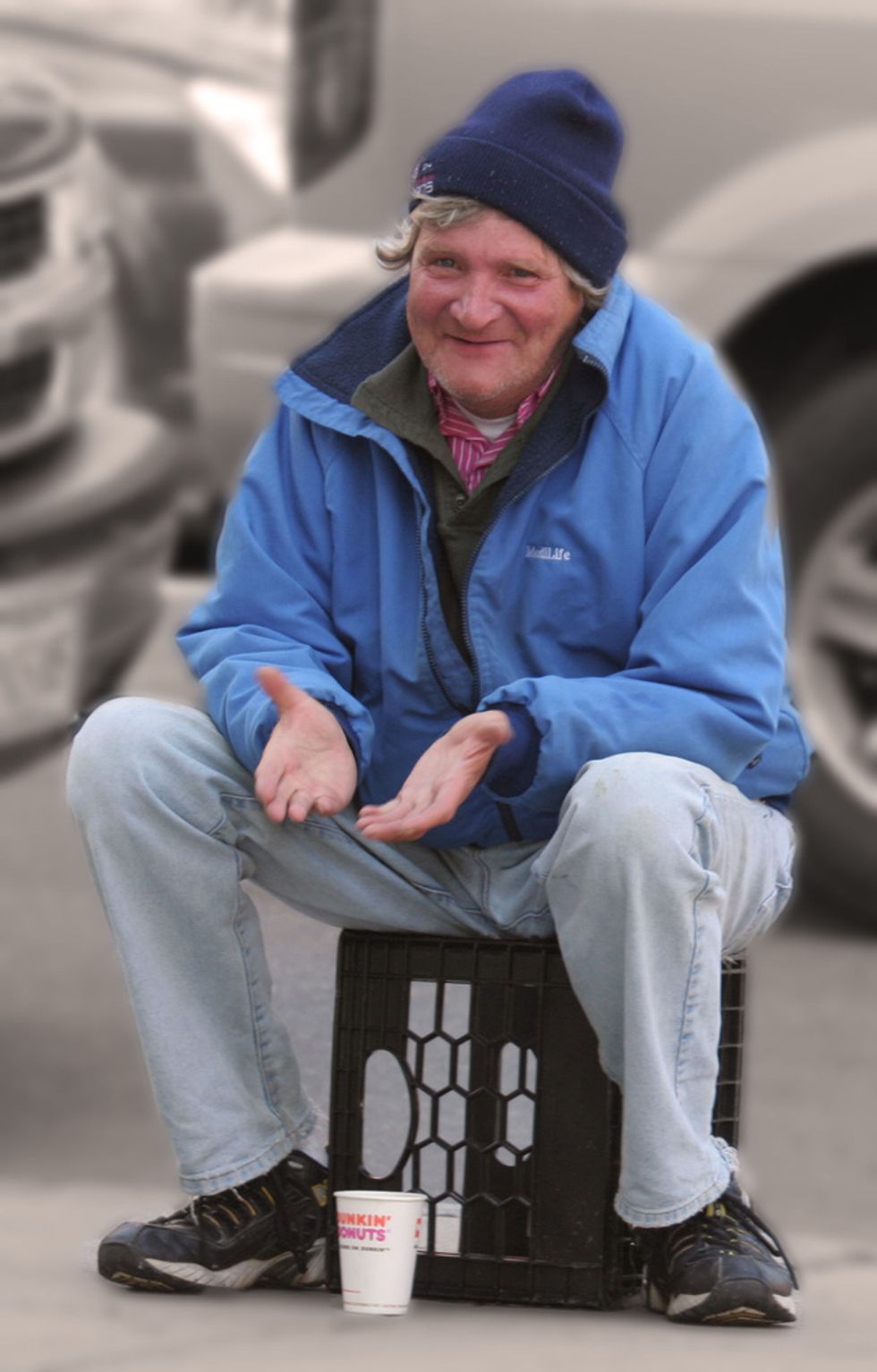 Two months ago Sasha Dichter put himself through a "generosity experiment" where he he said yes to every request for help that came his way, most notably from panhandlers asking for money. Yes, even the ones who you think are making up their sob story.
---
Dichter is no amateur in giving and impact. He is the director of business development at Acumen Fund, and this informed his work, he says. "My experiment lasted a month, and I found it transformative. I bet you'll love doing this for a day," he writes on his blog and explains in this video.
So, let's all try it. Right now! Dichter is calling on all of us supportive souls to replicate his experiment for one day. Help turn Valentine's Day into Generosity Day.
Dichter writes on his blog:
"The goal is to spend Valentine's Day being more generous, giving more money, sharing of yourself, being of service. All acts of generosity, small and big alike, count. But you have to say YES to everything that's asked of you, all day long! It's about creating more generosity in the world, and becoming a more open person along the way."

\n
The push for Dichter to make this call to action to the blogosphere came from a Social Media Week event where he extolled the benefits of his first generosity experiment. The other panelists are also pushing the plan. Ellen McGirt at Fast Company has laid out the origins of this experiment in detail and makes it easy to tweet your support on her site.
The other panelist Katya Andresen of the Network for Good answers the question, why do this?
1. It is a nice thing to do for others on a day when not everyone feels loved.
2. It will be make you happy. (There is plenty of proof that helping people makes you happy.)
3. It will make you approach your life and work from a place of abundance rather than scarcity. (It's a good idea to be generous when you're hungry.)
4. It will make you better at the work of inspiring generosity in others.




\n

Generosity is a natural human instinct, and it makes you happier to be generous, so this is as much about learning the benefits of generosity as it is about making the world better.

Here's how Dichter suggests you act out Generosity Day.
Give to people on the street. Tip outrageously. Help a stranger. Write a note telling someone how much you appreciate them. Smile. Donate (more) to a cause that means a lot to you. Take clothes to GoodWill. Share your toys (grownups and kids). Be patient with yourself and with others. Replace the toilet paper in the bathroom. All generous acts count!

As you act generously, and as you witness acts of generosity, please keep folks updated using the #generosityday hashtag or post on www.facebook.com/generosityday

\n
And if you're in. Tell the world you are participating in Generosity Day by using the hashtag #generosityday and letting everyone know about the idea. But, don't just tweet it. Do it.
If you have no idea how to act this out, here's the GOOD guide to volunteering. For some inspiration watch a video of the world's most remarkable gifter.
Via Fast Company
Image: (cc) by Flickr user *clairity*.