Articles
Urban Beehives Get a Redesign
A new design competition will have you buzzing.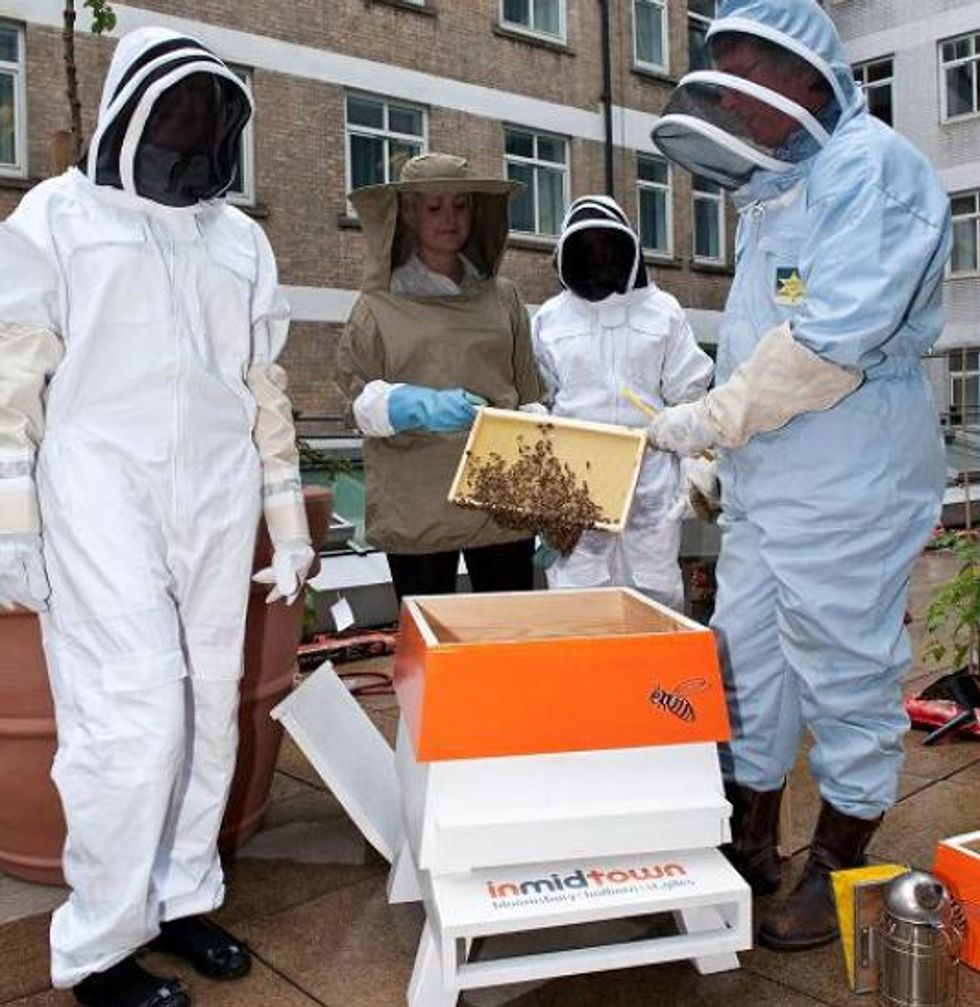 Calling all designers with a love for fresh honey: An international competition wants to figure out how to make beekeeping more accessible to city dwellers by redesigning the beehive. Announced on Tuesday by The Architecture Foundation, a nonprofit dedicated to cultivating new ideas about urbanism and architecture, the competition will build on London's already-ambitious program to promote urban beekeeping in some of the city's densest neighborhoods.
---
The competition is linked to a local business improvement district called inmidtown, which serves the Holborn, Bloomsbury, and St. Giles neighborhoods of central London through sustainability and business-oriented initiatives. Last year, London kicked off Capital Bee, a city-wide push toward a bee-friendly metropolis, and inmidtown pledged its support by launching a program to train beekeepers and convince local businesses to host bees.
After phase one of the program, called Midtown Buzz, indmidtown's beekeepers realized that beehive designs that have served rural communities for ages are not always ideal in an urban context. According to their design brief, strong winds from rooftops, air-conditioning vents, and tight spaces pose unique challenges for urban beekeepers. "A hive that is truly suitable for an urban context will have flexibility in its fixing and siting, will deal with the challenges posed by wind and weather ... and of course, the need to be visually appropriate and attractive in a public setting," the planners wrote in the brief.
The design firm Omlet has taken on this challenge in the past, with its plastic "Beehaus," but other innovation is sure to result. The entrance deadline is November 28, and the organizations involved intend to mass-produce the winning design and install it at sites around the local neighborhoods.
Image via inmidtown