Articles
What Would You Ask at the Presidential Summit on Entrepreneurship?
The good news is we've got an in—so send us a question and we'll actually be able pose it to some amazing entrepreneurs from around the world...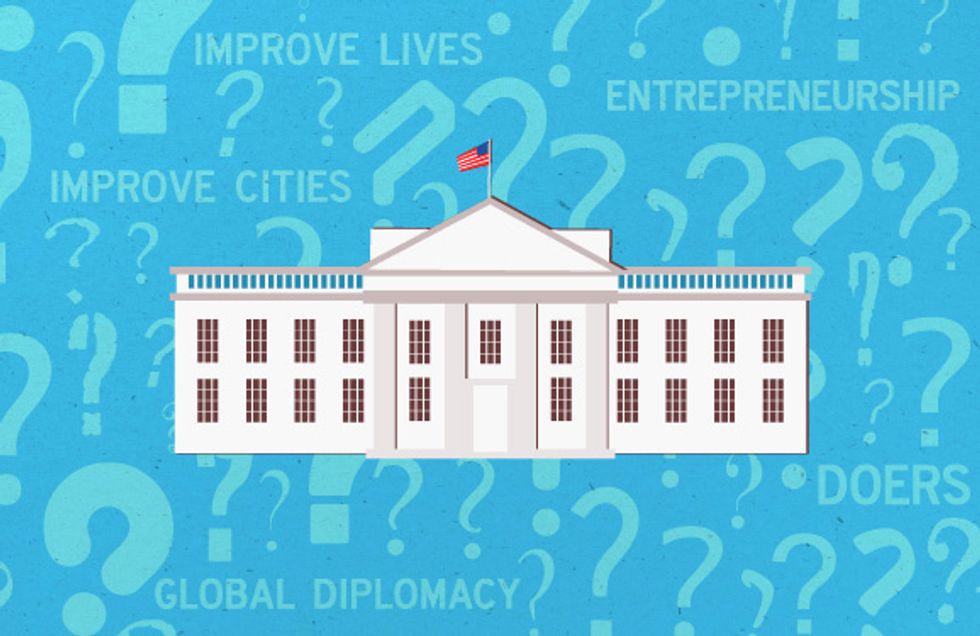 Next Monday and Tuesday, in Washington, D.C., the President is hosting a
Summit on Entrepreneurship
, which will bring together over 250 successful Muslim entrepreneurs from
50 countries
to discuss the role entrepreneurship can play in improving lives, cities, and countries. In the President's speech in Cairo last June, he announced that the U.S. will host a Summit on Entrepreneurship to identify how we can deepen ties between business leaders, foundations, and entrepreneurs in the United States and Muslim communities around the world. The Summit emphasizes the President's broader aims of supporting entrepreneurship, innovation, and economic opportunity at home and abroad through creating and fostering effective and sustainable partnerships.
What is super cool is that we at GOOD have been offered special access to this event. Specifically, we'll be working on a project to photograph many of the featured panelists and entrepreneurs and ask them questions—essentially to be able to share this snapshot of the global culture of doers, leaders, and business people.
But as part of this, we want to let you in on the action. Tell us what you'd like to learn or ask at the Summit. Post it in the comments below,
tweet us @GOOD with the tag #esummit
, or get into our
facebook conversation about it here
.
We'll use your questions to inspire conversations with the people we meet.
Thanks, we look forward to your thoughts.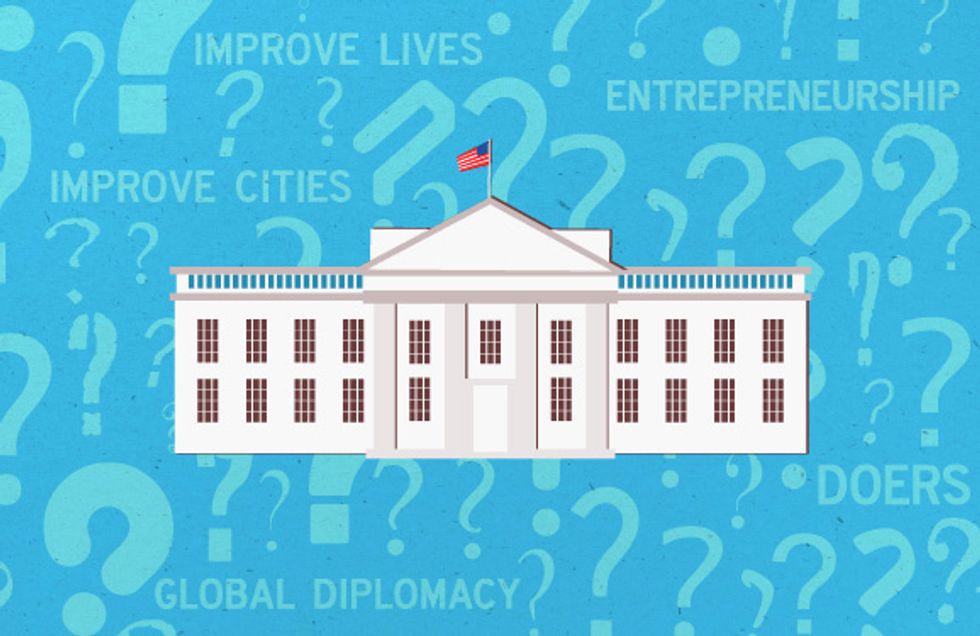 ---
UPDATE:
The White House Blog has a post up about the summit, too
.