Articles
Will Work for Rock
Boost Mobile Rock Corps rewards young volunteers with free concert tickets.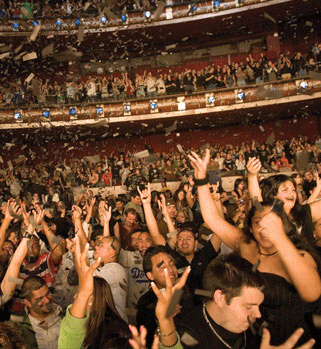 ---
With the number
of Americans who volunteer in their communities dropping each year, perhaps it is time to accept the fact that for many, the joy of helping others may not be enough of an incentive to give back. So
Boost Mobile Rock Corps
has given young people a different reason to volunteer: free concert tickets. Traveling to 13 cities this year, BMRC will put on a show and hand out a ticket to anyone who gives four hours of his or her time to local organizations. These are concerts with big names-Beyoncé and The Game have walked recent BMRC stages-and when BMRC leaves, its influence remains: Almost three quarters of the previous 31,000 concert-goers say that they plan to volunteer again, this time with no tickets in sight.
LEARN MORE
boostmobilerockcorps.org
WHAT'S NEXT
BMRC's next show is on October 6 in New York City