Articles
Winner: 'Redesign the Report Card' Project
We challenged you to design a visually appealing report card that informs, inspires, and gives context to student achievement. Here's the winner.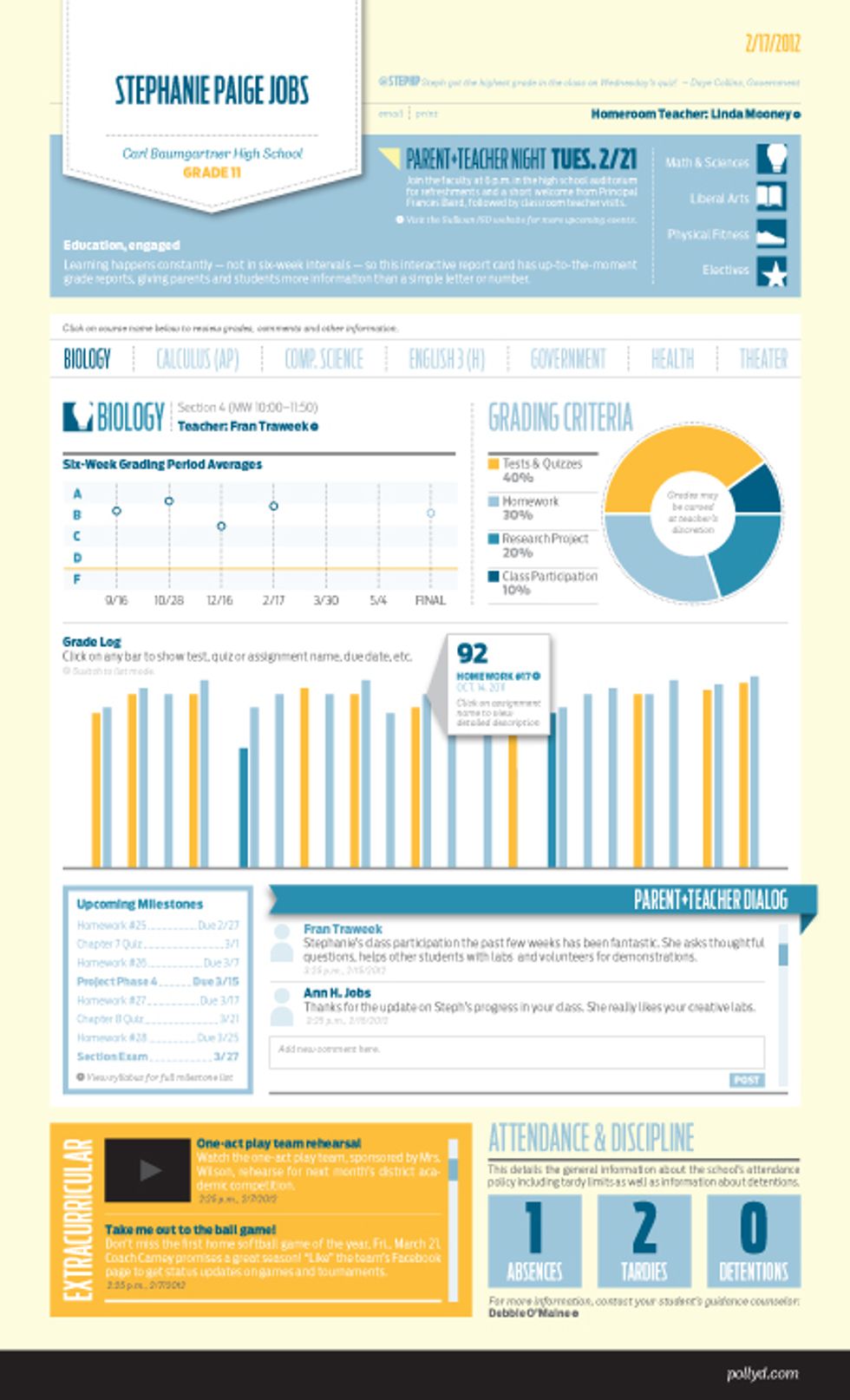 For our most recent challenge, we asked you to
redesign the report card
so that it's visually appealing, informative, and inspirational, and gives context to student achievement. We received so many creative entries that we couldn't pick just one, so we asked GOOD readers to check out our seven favorite submissions and
vote for a winner
.
We're thrilled to congratulate Polly d'Avignon, whose fantastic design, "Education Engaged" received 37 percent of reader votes. D'Avignon described her report card this way:
---
"One vital aspect of student educational success is an active, engaged, and enthused relationship between students, parents, and teachers. I've envisioned an online, interactive report card that utilizes social media and data visualization, encouraging students and parents to interact with educators in a dynamic, comfortable environment.

A simple number or letter grade once every quarter or six weeks doesn't sufficiently equip parents to play an active role in their children's education, so this platform provides an in-depth, up-to-the-minute progress report on student activity. Students, parents, and educators would log in to the platform to view grades, track progress, and interact with each other."

\n
D'Avignon will receive a GOOD t-shirt and a year's subscription to our print magazine. Congratulations again to her, and thank you to the GOOD community for bringing your talent and fresh thinking to report cards.

You can see a larger version of d'Avignon's design here.