Articles
Winning, Duh: Sheen Tops TV Premiere Week's Social Media Power List
The social media winners, losers, and weirdos from TV's fall season premieres.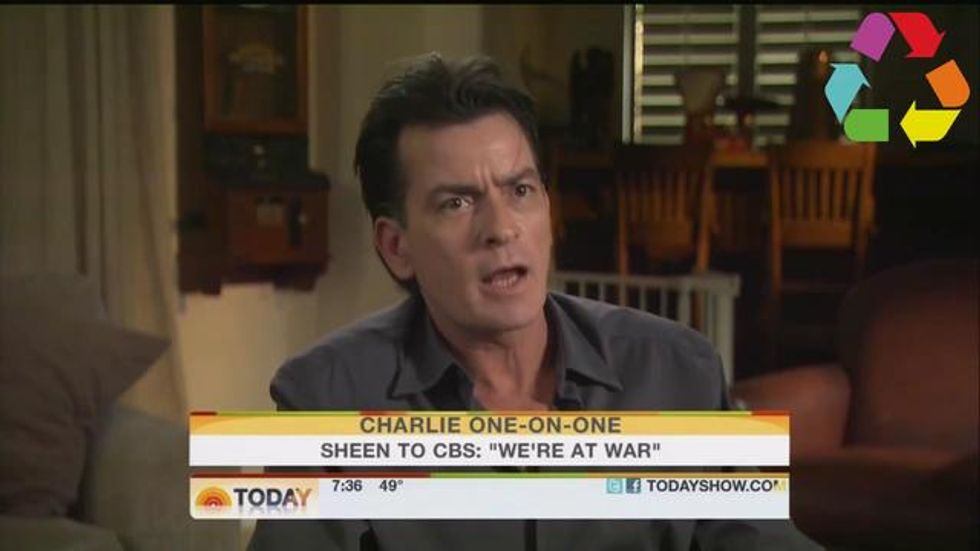 The premier week for the fall TV season brought a plethora of new shows, all elbowing for our attention as their creators, advertisers, and networks wait nervously to see which ones catch on and which are destined for the dustbin of cancellation. While the classic Nielsen ratings give us a sense of who's watching, they can't measure audience engagement. That's where social media comes in.
We recently told you about Bluefin Labs, the company leveraging cognitive science to create a comprehensive, benchmarked database of social media reactions to TV shows. Now the company has released a new dashboard to the public, where anyone can see what people are talking about which shows, and why.
---
For instance, Monday's big premiere of the now Charlie Sheen-less CBS show Two and a Half Men was the big winner, earning 28.7 million viewers, according to Nielsen, while the near contemporaneous Comedy Central Roast of Sheen earned the highest rating of all the channel's roasts, with 6.4 million viewers.
But that's not the full picture. Bluefin's data reveals that the roast was by far the more-discussed premiere, with 98,000 people making 148,000 comments. Two and a Half Men, meanwhile, saw 75,000 people making 92,000 comments. While the sitcom grabbed the eyeballs, the roast had more people talking, presumably about tiger blood.
Of the new shows premiering this week, Simon Cowell's latest merciless song contest, The X Factor, had the greatest success among social media users, topping the charts each night of its two-part premiere special on Wednesday and Thursday. But a reduction in social media buzz on the second night (which mirrored a similar drop in viewers) has TV critics wondering if the show is in for a hard slog.
The second-place player Thursday night might have had something to do with The X Factor's loss: The GOP presidential primary debate earned social attention from the political obsessives on Twitter, and perhaps the similarities with Cowell's show drew some viewers from pop culture to pop politics: Each show offered group of performers vying to avoid embarrassment before a critical panel of judges.
One of the more interesting features on the Bluefin Dashboard breaks down social TV engagement by demographics, from Diet Coke advocates (who apparently love the Logo show Setup Squad and OWN's Supersize vs. Superskinny) to parents (who favor Country Music Television's CMT Made and Nick Jr.'s The Fresh Beat Band). Predictably enough, Terra Nova anticipators are talking about the SyFy Channel, and hardcore gamers are watching Spike TV.
Photo via (cc) Flickr user gingerbydesign