Articles
World's First Floating Turbine Heads to Sea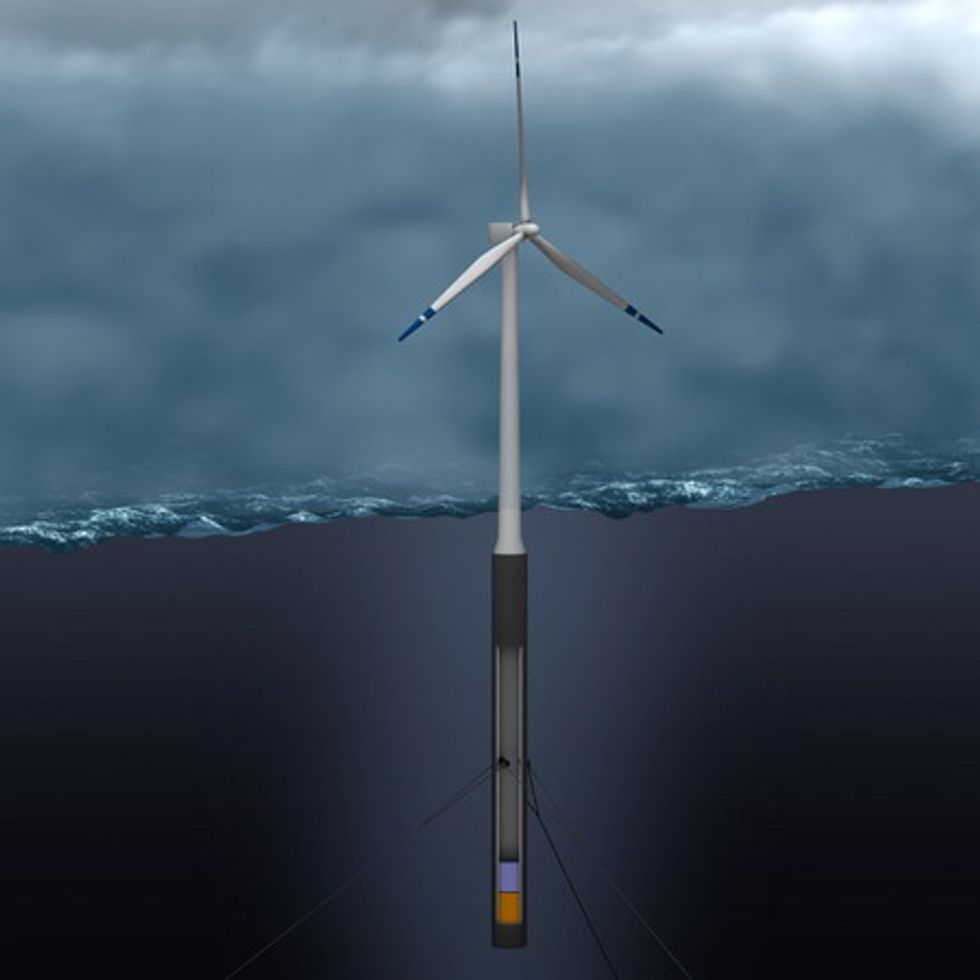 ---
The world's first floating wind turbine, a 2.3-megawatt apparatus built by Siemens,
will be anchored off the coast of Norway this weekend
.Unlike static offshore turbines, which are built into the ocean floor, this floating turbine sits atop a submerged 100-meter buoy. They're more expensive to make than static turbines but they can be set up much further from shore, which means they can harvest powerful winds and remain out of sight.Good news. The Norway experiment will be an interesting test case for other planned wind power developments that would use these floating turbines, including the huge offshore wind farm
being talked about for Maine
.