Articles
We can all learn something from this little guy.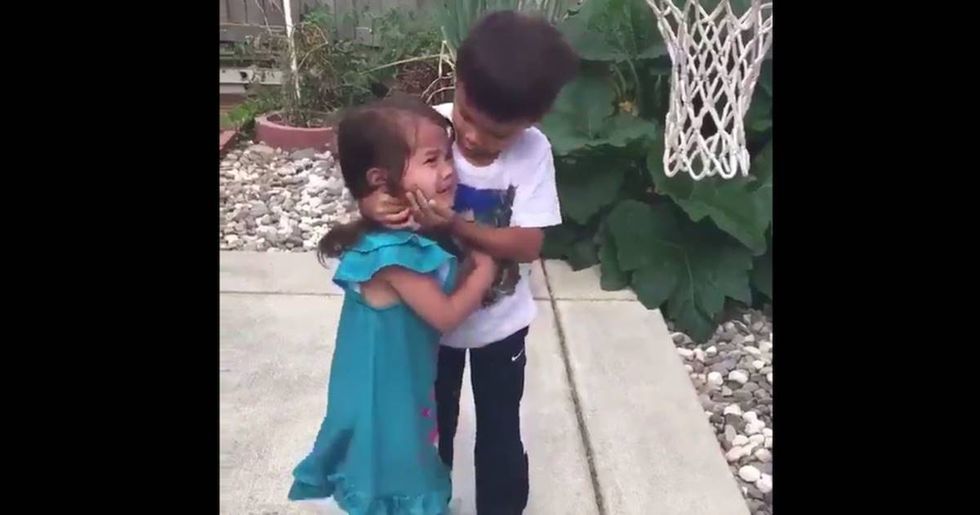 Picking yourself up after failure can be tough. But sometimes all we need is a little encouragement — someone to remind us we're strong enough.
---
Instagram user Sarahanne Mora (Welch) posted a video of her son and daughter playing mini-hoop basketball and it's a great lesson for grown-ups everywhere. It also shows how amazing siblings can be to one another.
In the video, her daughter can't quite get the ball into the basketball hoop, so she begins to cry. Her brother hugs her, gives her a big kiss and says, "It's ok. You're strong," to cheer her up. Then, he picks her up and she slams the ball in the hoop.
Sibling goals reached.
\n