What is wrong with those parents? Are they anti-science? Are they crazy? Or, are they just like the rest of us?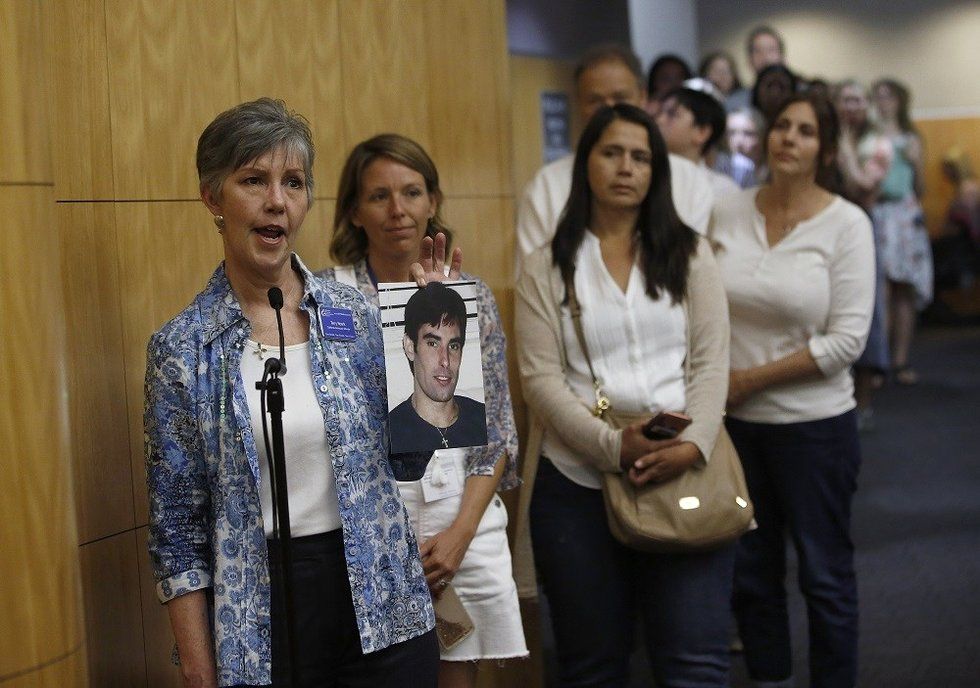 Terry Roark holds a photo of her son, Thomas, at the state Capitol in Sacramento, California, April 24, 2019, to voice opposition to a bill that would allow state health officials more say in vaccine exemptions. Rich Pedroncelli/AP Photo
Whenever I talk about my research on how parents come to decide to reject vaccines for their children, my explanations are met with a range of reactions, but I almost always hear the same questions.
Articles