Articles
A Gallery Where Every Piece of Art Celebrates and Supports the Environment
The gallery G2 features artists who capture the environment at its best, and donates a portion of its proceeds to make sure it stays that way.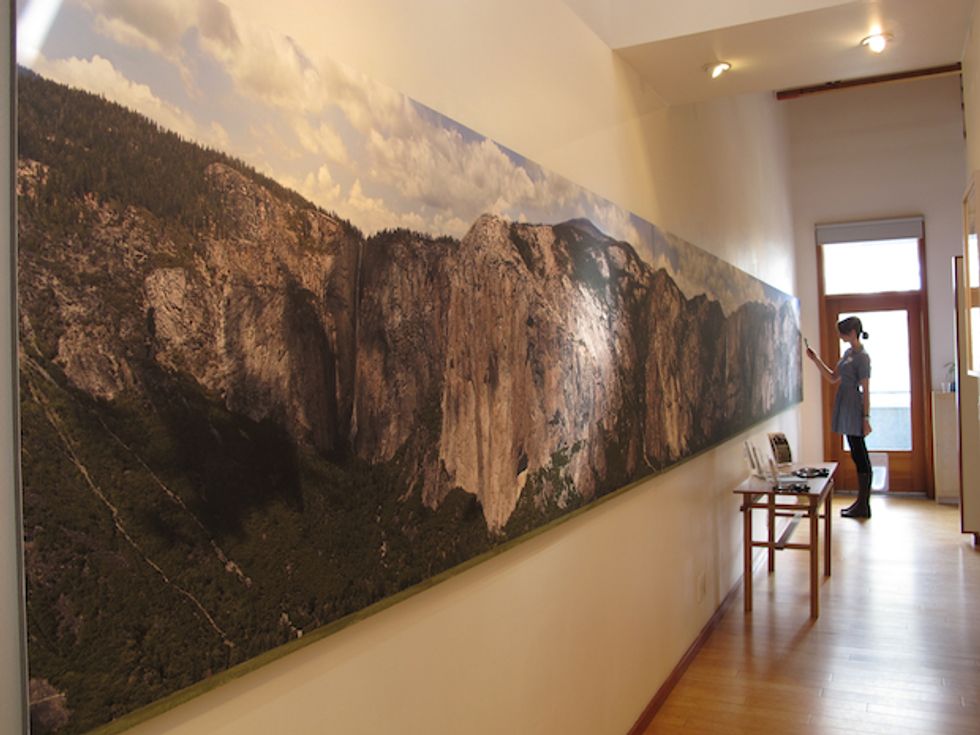 What if buying that large-format print of a gorgeous Pacific Ocean sunset actually helped to preserve that gorgeous Pacific Ocean sunset? The G2 Galler y in Venice, California, not only chooses the artists it features based on their affinity for science and nature, it donates 100 percent of proceeds from every sale to environmental charities like Conservation International and NRDC.
---
The gallery's current exhibition, Nature LA: xRez Studio is a unique only-in-L.A. collaboration between the visual effects designer Eric Hanson and photographer Greg Downing. Hanson's worked on films like The Day After Tomorrow and Castaway, and Downing's computational and 3D photography was used in Spider-Man 3 and The Chronicles of Narnia. They collaborate on projects that bridge art, technology, and science . Here, they've combined their visual effects background with the Gigapan technology developed by NASA—which builds digital images out of hundreds of high-resolution composite photos—to create "extreme resolution gigapixel photography," or giant, cinematic panoramas. In this case, a 27-foot long shot of the Yosemite Valley you feel like you can climb inside. Yosemite 3D in Imax: The Sequel!
Hanson and Downing will be discussing the technology, which they also apply to geologic research and the mapping of cultural heritage sites, on Friday, May 13 at 7:30 p.m. Also up at the gallery is the haunting underwater photography of National Geographic's Brian Skerry, and beautiful black-and-white shots by Clyde Butcher , the Ansel Adams of the American South. In line with G2's philosophy, all proceeds from any art sold in the gallery, plus $5.00 donations at the door, will benefit Heal the Bay .
Live in Los Angeles? Sign up for our one-good-L.A.-thing-a-day email and become a member of GOOD LA . You can also follow GOOD LA on Facebook and Twitter .
Photo by Giovanna LaRussa