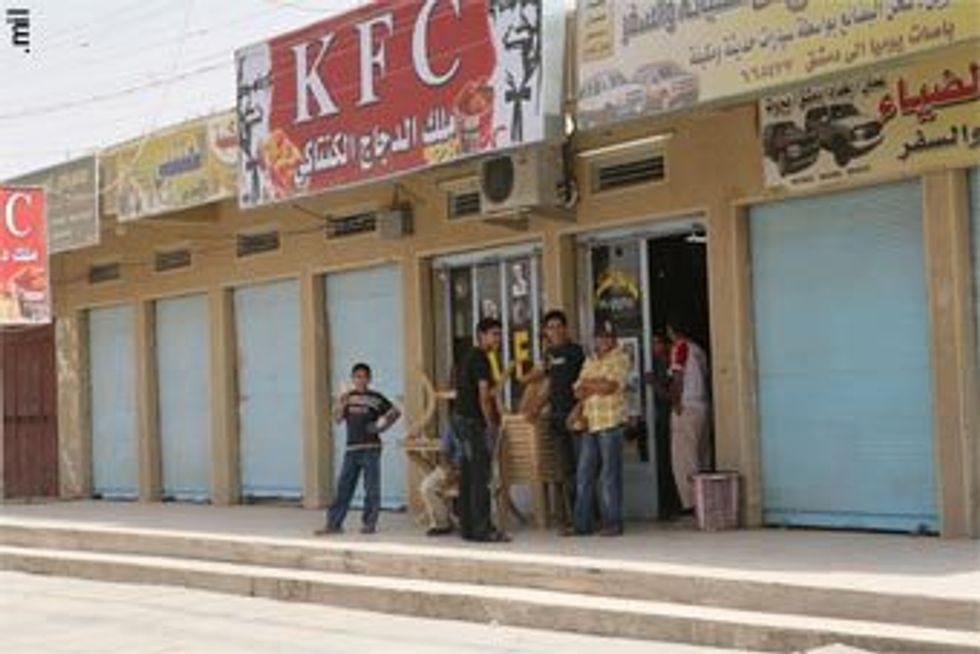 ---
Two weeks ago
a report
from a Marine public information officer trumpeted the establishment of Fallujah's first Kentucky Fried Chicken, carrying the picture above. Fox News picked up the story and ran with it. We're spreading democracy and popcorn chicken throughout the region! It's all gravy! KFC is the fried chicken in the gold mine-if it survives, things must be safe!
But sadly, even Fox News' army of vigilant fact-checkers and guardians of veracity were duped. TPM Muckraker
did some investigating
and a Yum! Restaurants International spokesman told them: "This store is not approved by KFC International and we have working [sic] with the US Military to warn the troops of this situation." Watching
this LiveLeak video
of marines visiting the restaurant it seems pretty clear it's a knock-off.
Thanks Nate!