Articles
Mapping the Connection Between Poverty and Rioting
A visualization of London's class inequality helps ask important questions about what sparked that city's riots.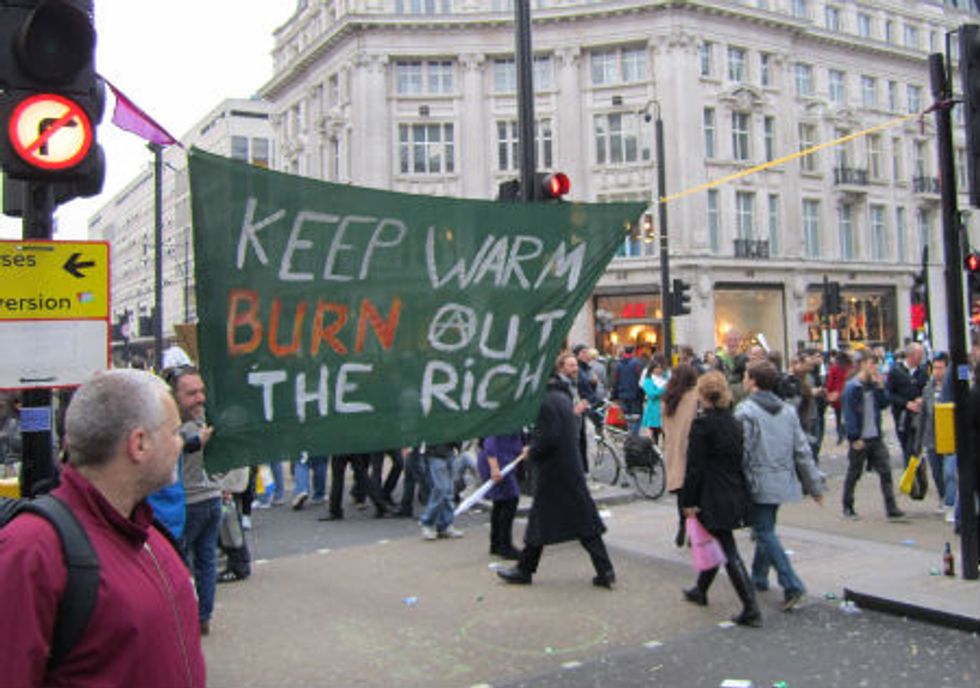 Sign seen at a March 2011 anti-austerity rally in London.
The riots that wreaked havoc across London this week are over, and Prime Minister David Cameron has promised swift justice for their participants (police say more than 1,200 people have been arrested since the madness began). Now it's up to sociologists and political pundits to speculate about why the riots happened and how to prevent them from happening again.
---
Today, the Guardian offers a visual perspective on what may have caused the riots. For their interactive "Mapping the riots with poverty" project, Guardian journalists Simon Rogers and Matt Stiles used data on "deprivation" (read: poverty metrics) to offer a juxtaposition of where the riots happened and where Londoners live. The results probably won't surprise you—the dark reds represent poorer communities while the blue and green zones are wealthier. Each pushpin stands in for an instance of violence, theft, or property damage.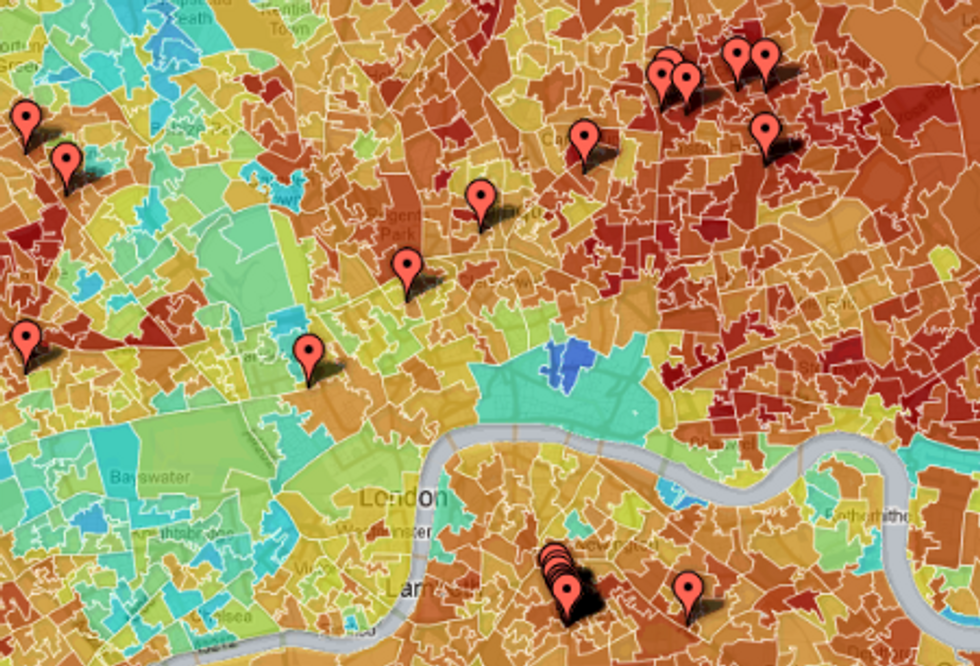 Everyone knows that correlation does not equal causation, but the correlation here is especially striking. The neighborhood of Tottenham, where the riots kicked off, has the fourth highest rate of child poverty in London and an unemployment rate that's twice the national average. What's worse, it's been that way for years.
The line connecting joblessness and looting sneakers from a Topshop may seem hazy at first, but looking at maps like this it's not all that hard to deduce: Poverty fuels anger (PDF) and anger, when sparked under the right circumstances, fuels riots.
photo via (cc) Flickr user mastermaq