Articles
A New TOMS Product: The Most Important Launch of the Year?
This is the perfect opportunity to prove that cause marketing is not a fad but a sustainable way of doing business.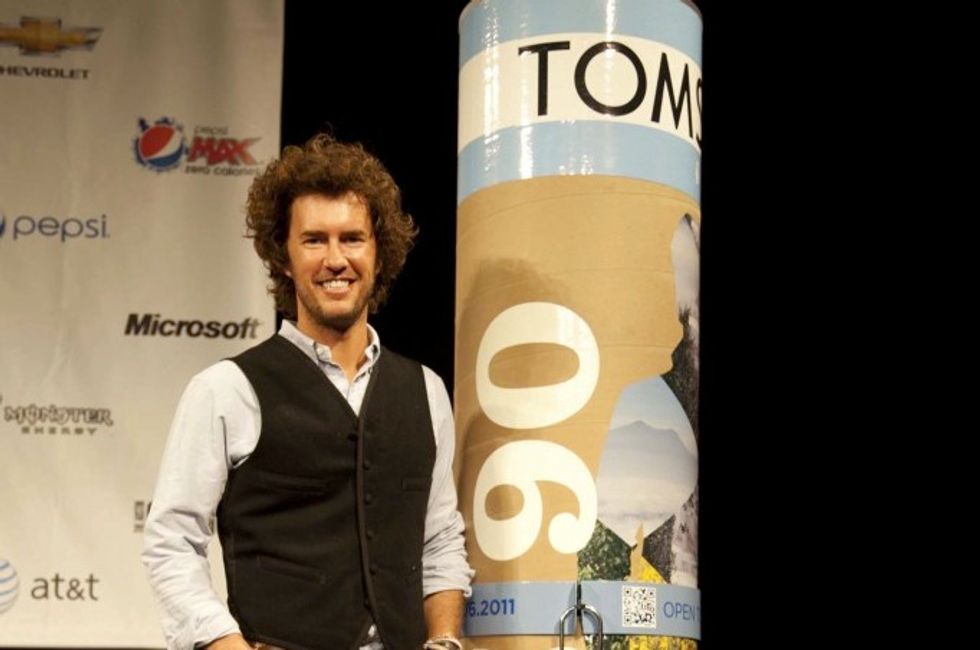 TOMS is set to unveil its newest product tomorrow, ushering the company out of the shoe business and into the lofty category of lifestyle brand. Its one-for-one model is the backbone of this evolutionary step. I don't know what the next product is, but I hope it rocks.
---
To be sure, it will be hard to match the success of TOMS' first product. The popularity of its canvas shoes is the most aggressive consumer adoption I've seen since I had to choke some girl at the Topsfield Fair to get a snap bracelet. In all seriousness, I see more TOMS on the street than I do any other shoe brand, and that's fantastic. It's as if a large swath of the population is walking around wearing a sign that says, "I mean well." I dig that.
I also dig that the popularity of TOMS is forcing every other consumer brand to ask how it can play in these waters. Some are bringing beautiful solutions to the marketplace with authenticity and creativity (see Warby Parker), and others are taking a lower road (see Sketchers' TOMS knockoff, Bobs). Regardless, it's fun to see an upstart shake things up.
A reporter from AdWeek asked me last week whether I thought "cause marketing" was a fad. I do. It's a fad in the way that superficial attraction is fleeting. If it's core, if it's fundamental, then it's here to stay. Many companies know this and are working to align strategy with impact, profit with purpose. It's a new era in business, and we see it across all industries and business sizes. But as more and more companies move into this space, they will need to deliver on not just "buy one, give one" but on an awesome consumer value proposition as well. TOMS showed it could do this with its first product—proven by the preponderance of cool-looking people toe-stepping through life in TOMS shoes. Here's hoping they stick their next delivery as well. A great product, riding atop a great one-for-one concept, is a mean business proposition in today's environment.
Here at GOOD, because we're friends with TOMS and because we're interested in how companies are aligning their business model with their values, we get one of the first peeks. In the corner of our office, TOMS has situated a box that will be opened tomorrow. In it is their new product. I hope they punch me right in the heart with it, and I hope they can ride their momentum higher and higher. Because doing well by doing good is not a fad. And TOMS' next product can prove that.
Image: TOMS founder Blake Mycoskie