Articles
Architect For Humanity
Cameron Sinclair is building an open-source solution to the world's architectural problems.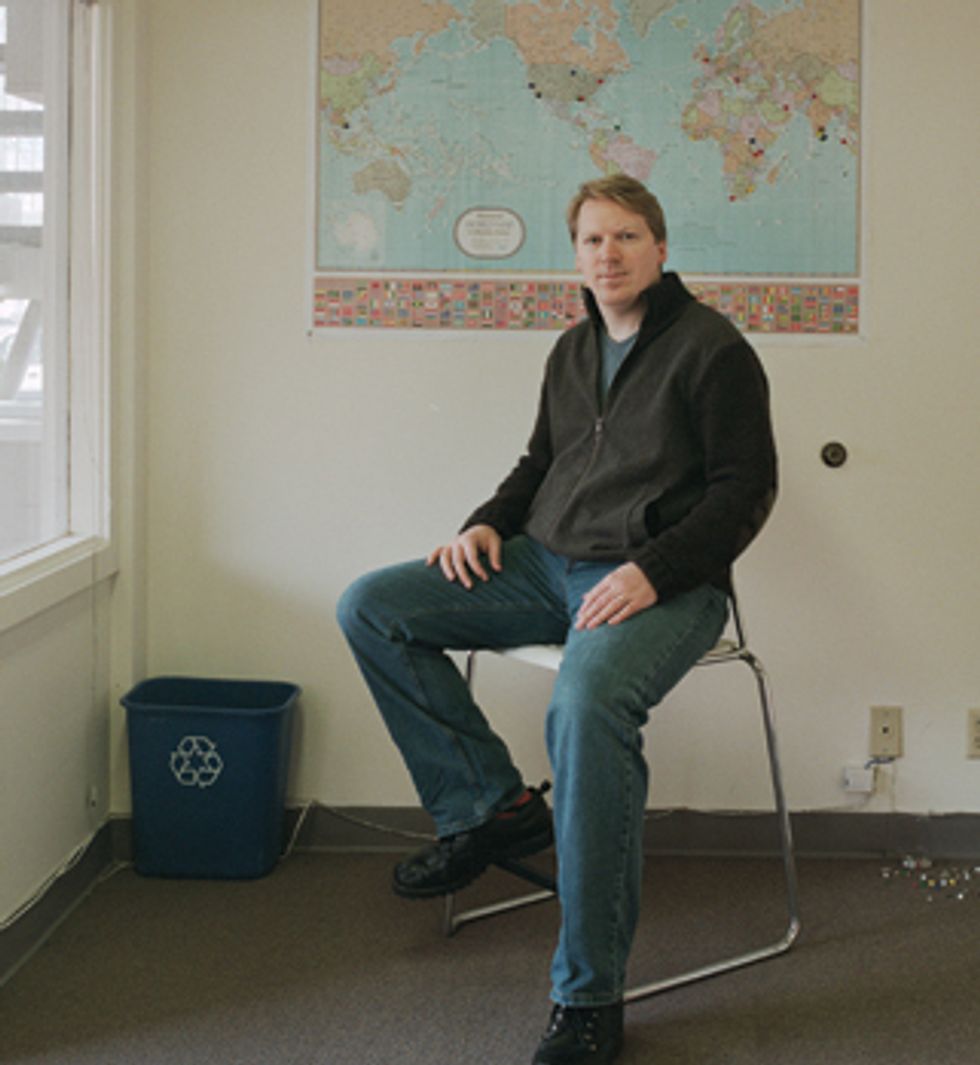 ---
He may be
trained as an architect, but his resume reads more like Mother Teresa's than Frank Gehry's. "My official job title is Eternal Optimist," says Cameron Sinclair, the co-founder and executive director of Architecture for Humanity. Since 1999, the organization has provided architectural solutions for global humanitarian crises, engaging the creative skills of more than 7,000 architects and designers worldwide.Sinclair, 33, is one of a new breed of visionary humanitarian, and the effects of his project are proving to be more far reaching than the structures themselves, shifting the trajectory of architecture toward a more collaborative and socially conscious process. "We're changing the dynamic of what it means to be an architect," says Sinclair in a distinguished-sounding British accent. "If you strip away all the ego in architecture … all we do is provide shelter. And if you can't do that, you can't call yourself an architect."\n\n\n
Quote:
The real motive: to design with pride, not pity.
While Sinclair isn't the first to combine architecture with humanitarian efforts, Architecture for Humanity demonstrates a commitment to using architecture to pose more comprehensive, long-term solutions to global problems. "Architecture should be used as a tool to improve the lives of clients and the community," he says, "and to address deeper, more systemic problems."A project in Tanzania-where mothers-to-be often die in labor while in transit to distant medical facilities-will serve as a training center for midwives in rural areas. A soccer field for girls and a mobile health clinic in South Africa will bring both recreation and a means to educate the community about HIV/AIDS prevention. Collaborative projects in the Gulf Coast are empowering citizens to rebuild their communities.This community-based process, in which there are no victims receiving charity, only clients and contributors, lies at the core of Sinclair's values. "We have tried to design with pride. That's the real motive: to design with pride and not pity."And now Sinclair is setting his sights even higher. Last year, he was awarded the prestigious TED prize, which grants each winner $100,000 to fulfill one world-changing "wish." Sinclair's was the Open Architecture Network, an open-source website on which architects can create, share, and implement sustainable and adaptable design solutions.The network, which launched in March at the 2007 TED Conference, has a simple mission: to generate design opportunities that will improve living standards for all. It plans to do this by offering an online database of plans and discussion on how to make architecture work for everyone. "The idea came from our frustration with working in different locations with different architects and not being able to share ideas and knowledge." In the decidedly proprietary field of architecture, such a cooperative approach is revolutionary-and Sinclair's ethos is as radical as it simple: "Any good idea," he says, "needs to be given away."