Articles
Are Teachers Under Attack?
Teachers at NBC's Education Nation Teacher Town Hall sound off on whether the members of their profession are under attack.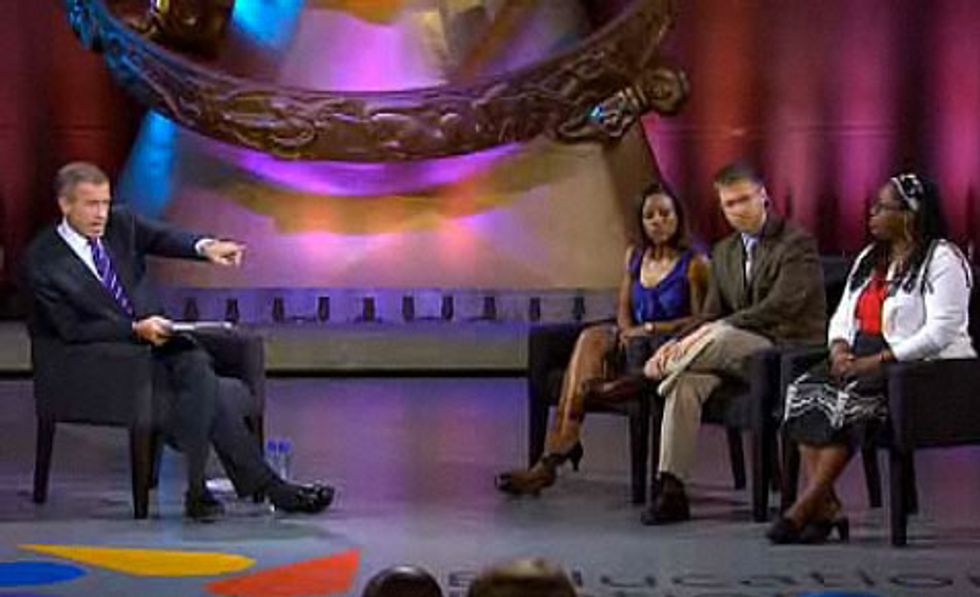 NBC kicked off its
Education Nation
summit yesterday with a two-hour teacher town hall moderated by NBC Nightly News Anchor Brian Williams. Dedicated
teachers
from all over the country gathered in New York City's Rockefeller Center to discuss everything from
teacher tenure
,
science and math education
, and
charter schools
. It was a rare opportunity to hear about the state of American education from a lot of the people in the trenches, rather than chancellors, political appointees, and researchers.
One question that Williams posed that led to some particular chippy chatter and passionate polemics: Are teachers under attack? Take a look at what the teachers assembled had to say about the perception that they are being labeled target number one in the fight for education reform.
---