Articles
Are You Overqualified to Do Your Job?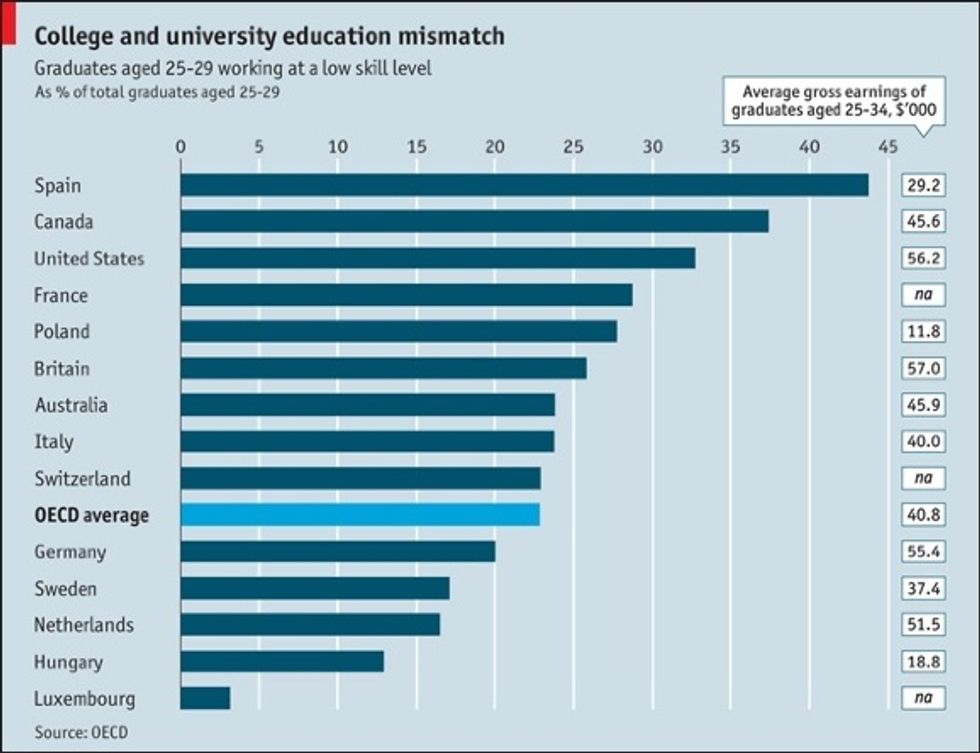 ---
\n
For the upcoming issue devoted to work, I've had the pleasure of talking to 20-somethings who find themselves either unemployed or underemployed.
Andrew Sum, who teaches economics at Northeastern University, has found that many college graduates are working in jobs that don't require a college degree—doing things like waiting tables, bartending, and working in retail. Using federal labor statistics, Sum has discovered that of college graduates under the age of 25, only slightly more than half are working in jobs that require a college degree, down from nearly 60 percent a decade ago.
The Economist features a chart that shows how the phenomenon of college graduates working in low-skill jobs is impacting 25 to 29-year-olds around the world. Pretty great for Luxembourg natives, less so for Spaniards.
Do you find yourself in a similar position—overqualified and underemployed?