Articles
Missed the fanfare around last month's G20 Summit in Seoul? Another gathering of world leaders, another squandered opportunity. Right? Maybe not.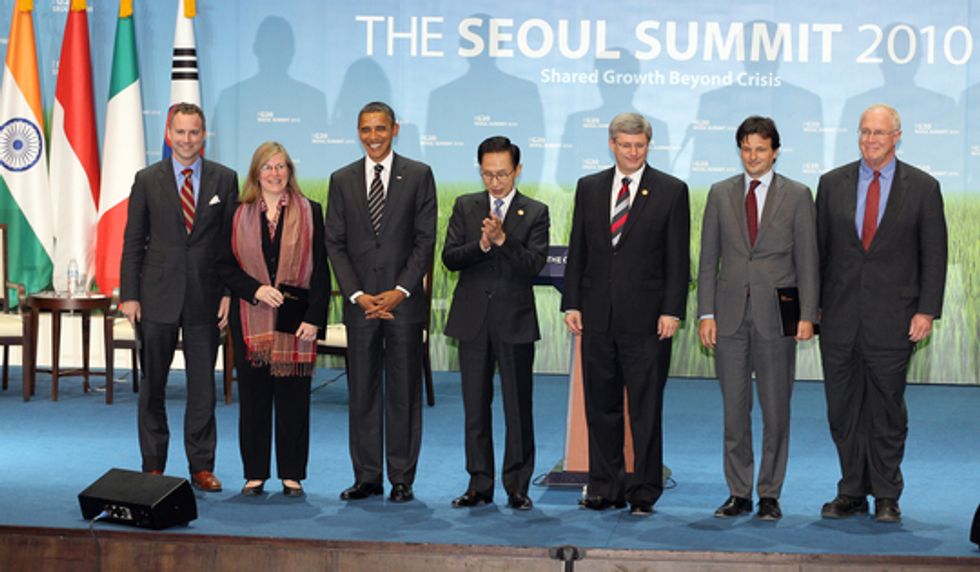 You might have missed all the fanfare around last month's G20 Summit in Seoul: another gathering of world leaders, another round of soundbites, another squandered opportunity to resolve real issues. Or at least, so the story goes.
But this year's summit was different. During the two-day meeting, leaders pledged to invest more than $500,000,000 in 14 promising organizations working to change the way we finance small-and-medium-sized enterprises (SME) around the world.
---
These 14 problem solvers, from 6 different countries, were selected from an online competition powered by Ashoka's Changemakers: a competition platform open to any and everyone with a good idea, from anywhere in the world.
For the first time, world leaders have pledged to fix the gap in emerging markets not by simply funding a study or organizing a committee, but by throwing their weight behind the people who live that problem everyday. Remember the much ballyhooed climate talks in Copenhagen: the ones where not much happened? Imagine if leaders had pledged to hand funds over to the people who would actually use them effectively: to say, Energy Action Coalition, or Green for All, or to the Rocky Mountain Institute, or any one of the hundreds of organizations out there who've elected to tackle the issue head-on, rather than wait for an end to political posturing.
Announcements are one thing, delivery's another. So we're going to check back with Changemakers and the winners to see how those funds are being used, and whether we get any closer to financial inclusion for all.
We hope the result is a new set of policies and practices to unlock financial services for rural communities and to generate risk capital for the world's poorest people. Most importantly, we hope a generation of future innovators walk away knowing they literally change the way the world does business.
Stay tuned.