Articles
Barack And Huckabee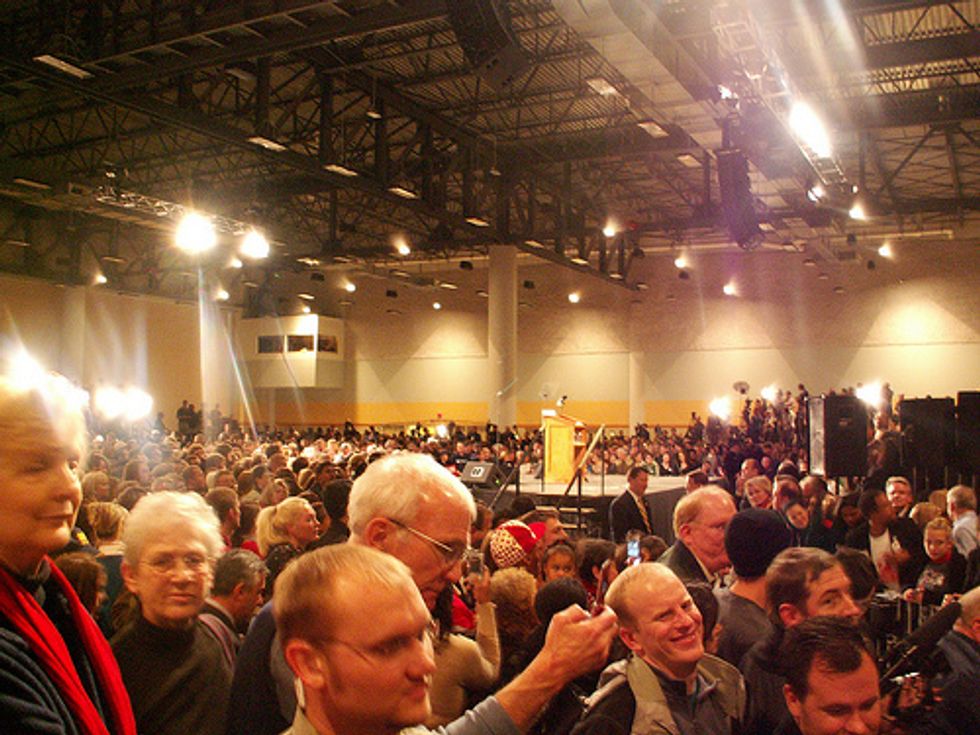 ---
The results from Iowa are in, as you probably know, with victories for Barack Obama and Mike Huckabee. Here are the
numbers
. Both won decisively.
Obama and Huckabee aren't running the most purely guileless campaigns. David Axelrod is a seasoned, if not cynical, campaign manager, and Huckabee invokes religion selectively and with savvy. But both balance magnanimity, sincerity and seriousness in a way reminiscent of John McCain circa 2000. Maybe the "Straight Talk Express" picked up a few new passengers when it dropped off McCain.
Photo of Obama supporters in Des Moines from Flickr user IowaPolitics.com. Used under a Creative Commons license.