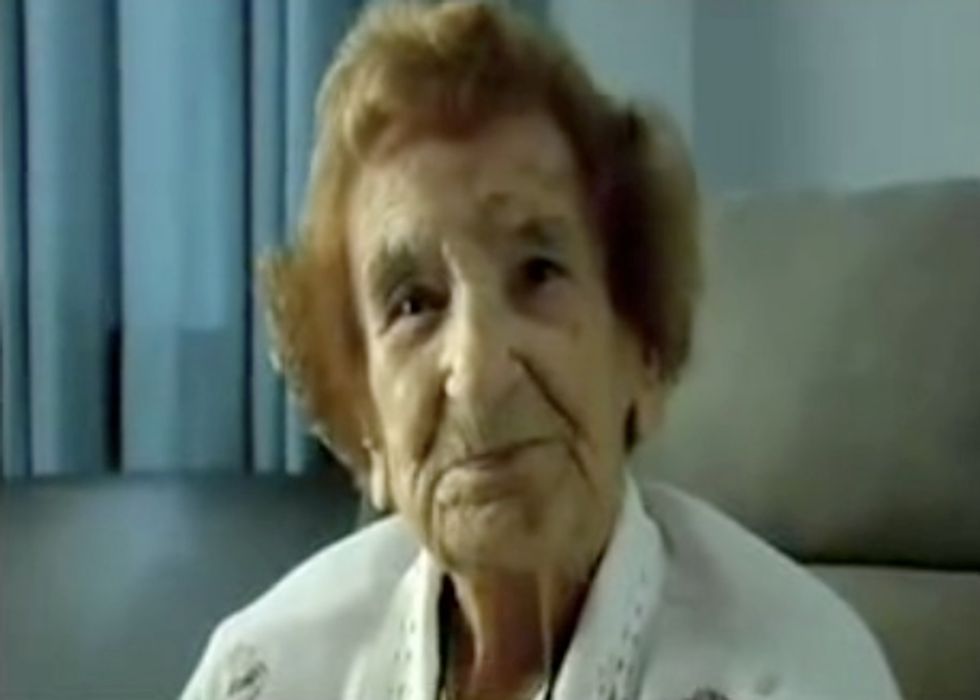 ---
Olive Riley, the "world's oldest blogger,"
passed away this weekend
at age 108. She was born in
a small mining town
in Australia in 1899, and a documentary was made about her life and a return visit to her hometown when she was a feisty 104.
Some of us have grandparents in their 80s who refer to their cell phone as a "pocket phone" and are still literally afraid of their VCR, so someone whose birth predates the invention of things like
radio transmission and crayons
getting her head around the concept of blogging, and being down with it, is badass.
In
excerpts from the documentary on youtube
, you can watch Olive endearingly thanking everyone for "listening to her blog," and recounting how she was a grown-up mother of two the first time she ever saw an automobile, and how once, as a young girl, she punched a schoolmate in the face and possibly killed her. She was the best. Hats off, Olive.
Image:
youtube
still