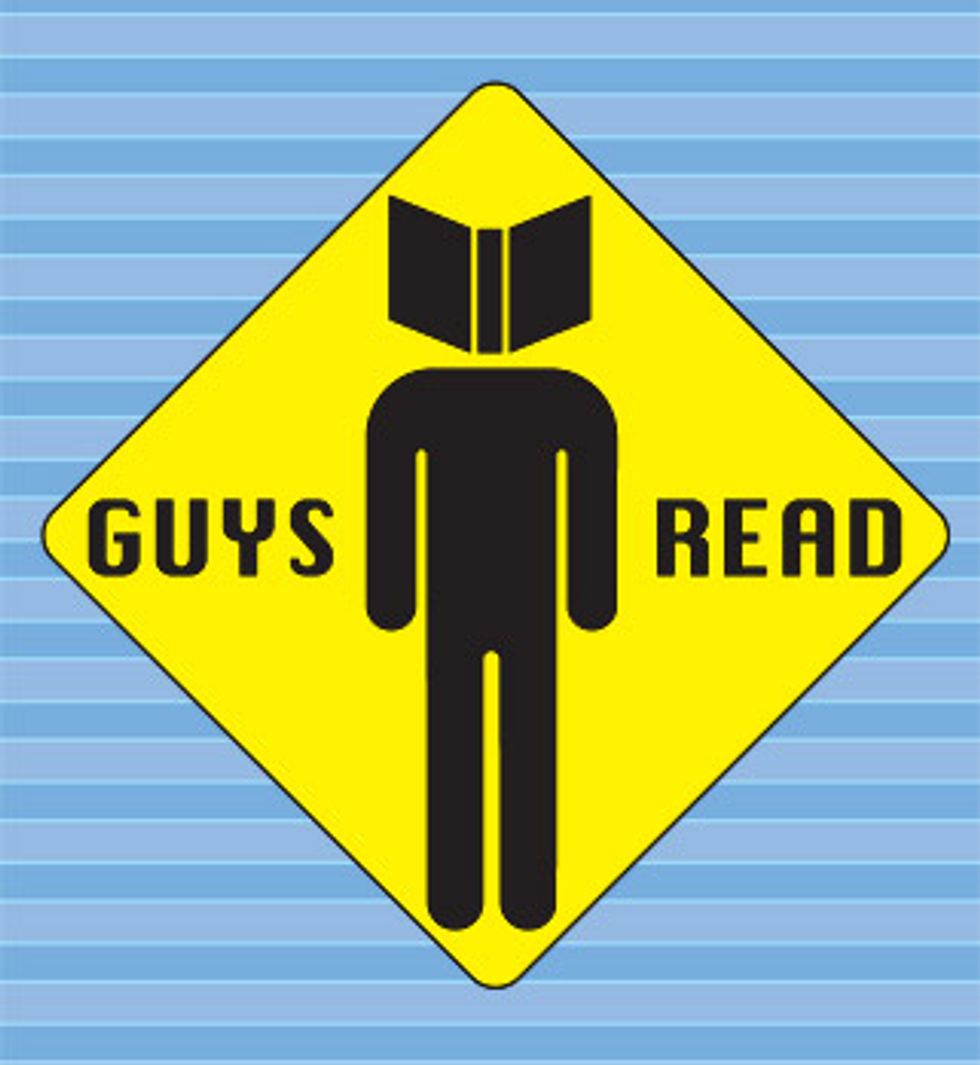 ---
The trials and tribulations of getting boys (and men) to read
At a recent one-on-one conference, my son's fourth-grade teacher told me about her frustration with my kid's literature group. It consists, she said, of a "group of boys." There was notable, elongated emphasis on the word "boys," further accented an eye roll and dramatic sigh.It was meant to be funny. I get that. She made the gesture to spur commiseration over her unenviable charge: corralling a bunch of unruly boys into discussing a novel. But, it was also telling. Apparently, it is now socially acceptable to bash boys' capacities in school-particularly when it comes to reading and writing. (No one would dare tread on this shaky soil with, say, a race-based generalization.)According to
Peg Tyre
's new book,
The Trouble With Boys: A Surprising Report Card on Our Sons, Their Problems at School, and What Parents & Educators Must Do
, the statistics validate the teacher's rolling eyes. Boys are expelled from preschool nearly five times more often than girls; they are four times more likely to be diagnosed with attention deficit disorders or learning disabilities; and they lag behind girls in reading and writing (a gap that widens as they progress through high school). Currently, males are also a minority on college campuses, where 57.2 percent of students are female.Tyre points out that boys become disillusioned with school for many reasons: The curriculum is largely overseen and taught by women with reading assignments skewed towards traditional girl-friendly texts, like
Little House on the Prairie
. Writing assignments given in school often center on emotions and feelings (which further favor female students). Boys internalize the rolled-eyes and exasperation of their well-meaning teachers, Tyre explains.
Jon Scieszka
is keenly aware of these trends. His
Guys Read
initiative is a "web-based literacy program…to help boys find stuff they like to read." Scieszka is the author of many great kids' books, including the
Time Warp Trio
series, which my son gobbled up in second grade, and
The Stinky Cheese Man
and Other Fairly Stupid Tales
. His playful and inventive site has book recommendations for young guys (
Cars That Go and Things That Go
tops that list), middle guys (the
Baseball Card Adventures
series) and older guys (Sherlock Holmes). He has picks for adults, too-though men may prefer
Esquire
magazine's "
75 Books Every Man Should Read
."It's slightly pathetic that we need guides for starting "guys read" groups, complete with downloadable bookmarks and stickers for labeling books as male-friendly. Still, such initiatives are helpful--I even turn to the list to find books for my son. Ultimately, it's not so different from other methods of indentifying enjoyable reads, from
Oprah's Book Club
to the
Pulitzers
.The National Book Foundation announced its
National Book Awards finalists
this week, and I imagine many readers are now seeking out the nominated titles. Though, based upon surveys of book-buying habits, most of those buyers will be women; men buy fewer books per year than their female counterparts. (According to a recent
Harris Poll
, 32 percent of American women read more than 10 books in a year, compared to 22 percent of men.)While my son tolerates discussions of
Stuart Little
in school-and reluctantly writes essays about things that make him happy-he comes home and tears into
Calvin and Hobbes
. The comic often inspires him to ask me questions like, "Who do you think gets into the most trouble, Calvin, Bart Simpson, or Tom Sawyer?" We then weigh the relative rapscallion qualities of each. That's the kind of boy trouble I like.
(Image from GuysRead.com ; title, logo and text © Jon Scieszka.)