Articles
Only 13 percent of Latinos have a bachelor's degree. Bilingual college programs may the answer.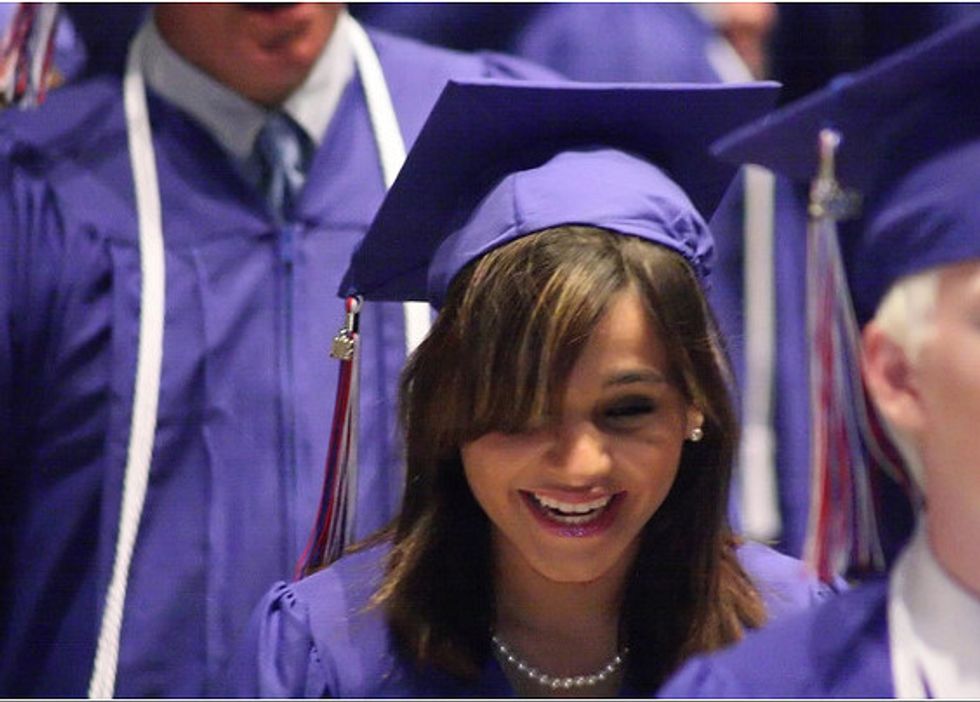 One in five students in America is Latino, but when it comes to graduating from college, only 13 percent are earning a bachelor's degree. Now a $100 million investment fund, "University Ventures," which is backed by German media giant Bertlesmann and two Texas university systems, plans to address the higher education needs of English language learners by starting a bilingual college in California.
The fund is starting the still-to-be-named school through a partnership with Brandman University, an 11,000 student, 25-campus, non-profit college. Brandman's chancellor, Gary Brahm told the Chronicle of Higher Education that the school will adapt its curricula to meet the needs of Latino students who want to go on to college but might not feel like they know enough English to succeed on campus.
---
While the full details of the program are still being worked out, the investment fund will cover the costs of adapting existing traditional college courses. The effort, says Brahm, is a chance "to do something very significant in higher education."
Even though Brandman isn't a public university, the advent of the bilingual program is sure to make political waves in the state. In 1998, California passed Proposition 227, which amended the state constitution and banned public instruction in K-12 schools in any language other than English. Since then, despite the rise in students who speak Spanish as a first language, the education system has struggled to meet their needs.
Brandman's decision to start the bilingual college program is an acknowledgement that in order to further our nation's ambitious college completion goals, efforts to support English language learners are needed. If more schools were to follow their lead and implement bilingual programs, we might see the Latino college completion rate soar.
Photo via (cc)Flickr user BdwayDiva1