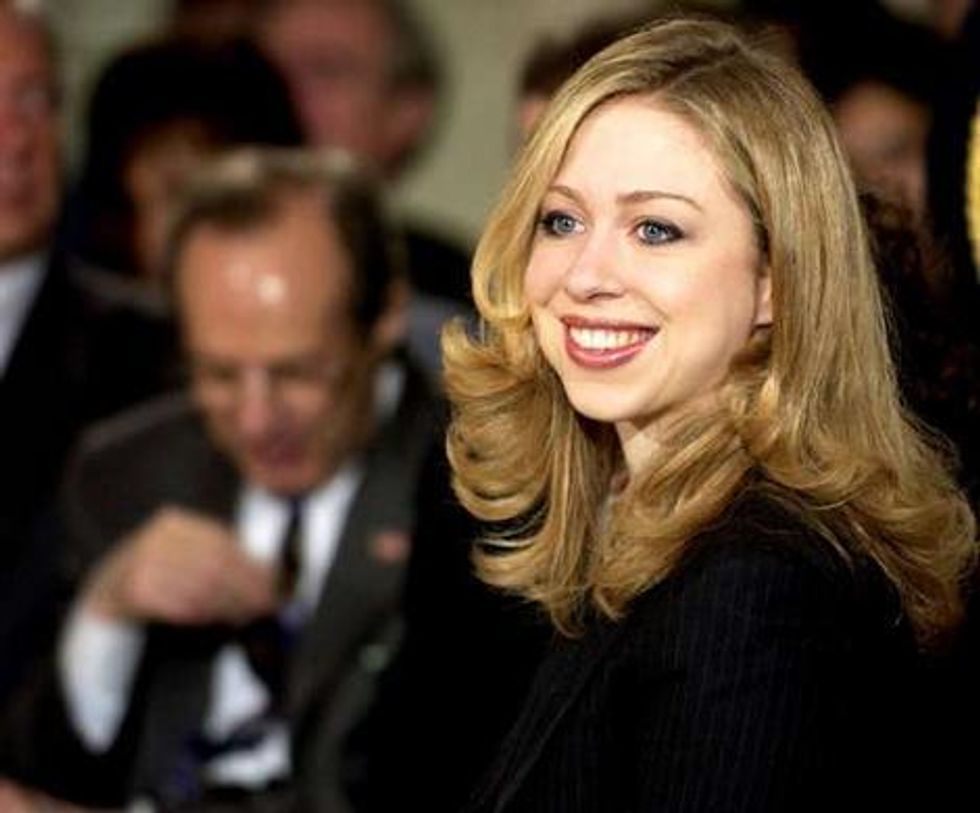 ---
While Hillary Clinton spent the morning in Pennsylvania duking it out with Barack Obama over today's critical 158 delegates, daughter Chelsea hopped on a plane to North Carolina to get the campaign rolling in the Tar Heel State.
Originally slated to host a Democratic debate (yes, another one) this weekend in Raleigh, North Carolinians were informed that their opportunity to see the candidates up close before the May 6 primary was, alas, determined to be too difficult because of "time constraints and logistical issues."
Nonetheless, the former first daughter scheduled an impromptu visit to Duke University to reclaim the coveted face-time-and we happened to be on hand to take it in.
With actor Sean Astin (that's right: Goonies, Rudy, LOTR) in tow, Chelsea took on the notably pro-Barack crowd by steering her spiel away from her mom's opponent (in fact, for at least the first while she seemed to consciously avoid saying the "B" or "O" words), and instead to policy talk concerning higher education costs, the environment, and...oh, wait, time to go to class.