Articles
Chevy Volt Again Named Car of the Year Chevy Volt "Car of the Year" at North American International Auto Show
The Chevy Volt racks up its most impressive award yet: North American Car of the Year.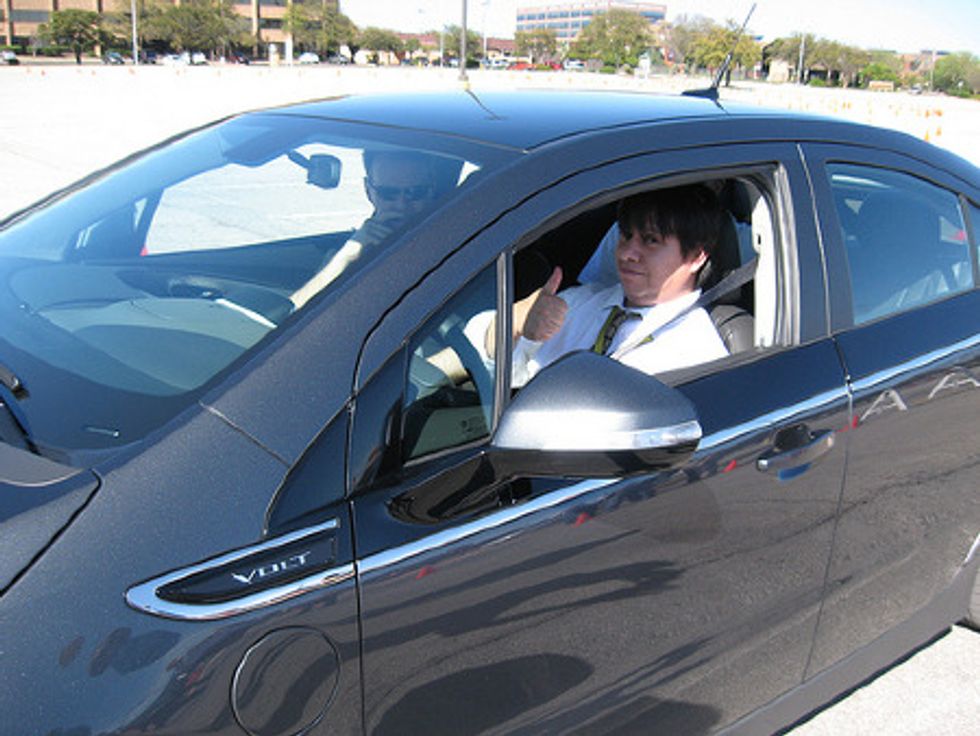 This just in: the 2011 hybrid-electric Chevrolet Volt was
just named
"North American Car of the Year" at the North American International Auto Show in Detroit.
This is not the first major award won by the Volt. Back in November, it was named the 2011 Motor Trend Car of the Year (which had Rush Limbaugh seeing red, which in turn garnered a pretty amazing response from Motor Trend's editor). The Volt also was selected as Automobile Magazine's Car of the Year and the Detroit Free Press Car of the Year.
---
The North American Car of the Year award is particularly prestigious as it's determined by a jury of 49 veteran automotive journalists from the United States and Canada.
Update: The original photo we ran was of the concept car, not the production model. Big thanks to Dederick Siedler for pointing this out. What can I say? Try as I might, I'm not really a car guy.
New photo credit: Chevy Volt 1 (cc) by Flickr user Dave_Murr