Articles
"Chicago Six" Take Two Windy City Coal Plants
Direct action against polluters seems to be gaining momentum.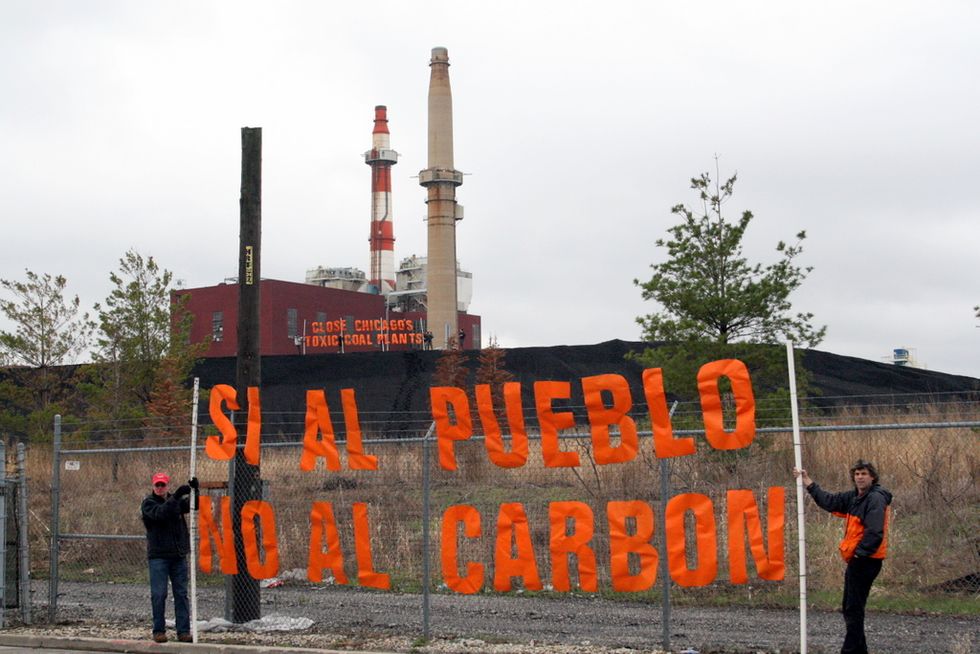 ---
It sure does feel like the discontent over the dirty energy (and dirty money) that pollutes our country is mounting. Today, a group of peaceful activists in the Windy City—they're already being called the "Chicago 6"—have entered the controversial Crawford coal-burning plant and, standing on a pile of coal, unfurled a banner that reads: "Close Chicago's Toxic Coal Plants."
The two plants that that activists are calling to be closed down are located in the Little Village and Pilsen neighborhoods, both economically disadvantaged areas in Chicago's south side. The plants, which haven't been updated for decades, are the city's two biggest points of air pollution.
"As a physical education teacher I am alarmed at the high number of students with asthma due to these toxic coal plants," said Gloria Fallon, a public school teacher in Chicago, who has lived in Chicago's south side her whole life and who participated in today's protest. "Every class I teach has four to seven students who suffer from horrifying respiratory illness. I can no longer sit back and watch my students and my community being sacrificed for dirty coal."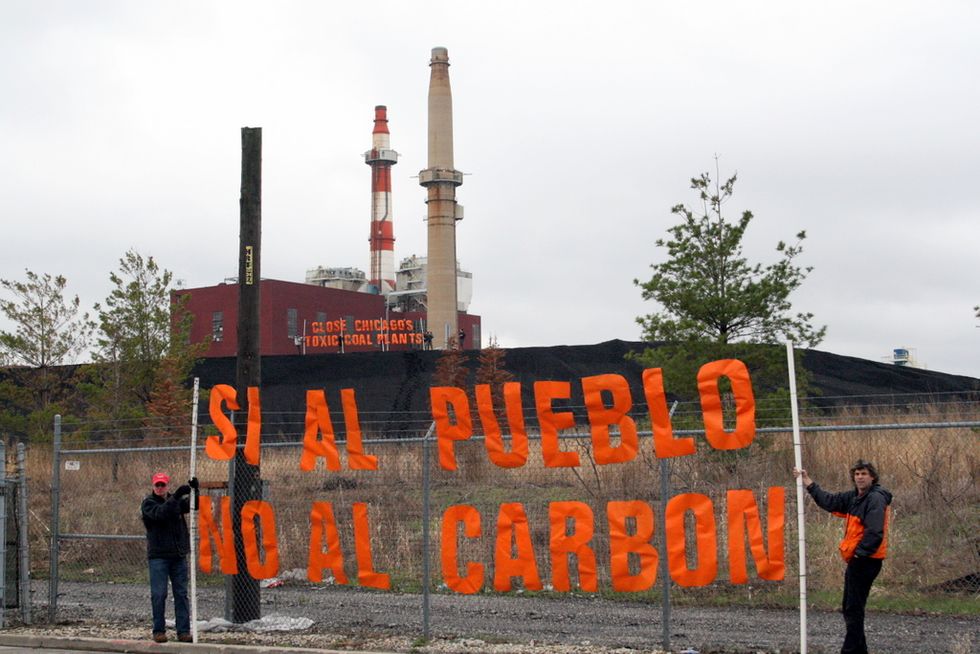 The plants in question were the subject of a recent letter from 350.org founder (and sometimes contributor) Bill McKibben to Chicago Mayor Richard Daley, urging him to "close down the two aging coal-fired power stations that pour pollution into your local air, and that produce huge quantities of the carbon dioxide now rapidly warming the earth."
While this protest itself probably won't get the plants shut down, it could focus public attention on the issue. Tomorrow the city votes on a Clean Power Ordinance, which would require the owner of the two plants, Midwest Generation, to update them with new pollution prevention measures.
But I'm mostly just struck this kind of direct, nonviolent action is picking up steam. In the past few months we've seen Bidder 70's trial for disrupting the oil and gas leases in Utah and anti-mountaintop removal protesters arrested at the White House. This past Monday dozens were arrested at the Department of the Interior following the Power Shift march.
Power to the people (as long as it's not from coal)!