Articles
China's lauded commitment to subject its carbon cuts to the U.N. body might have been overblown.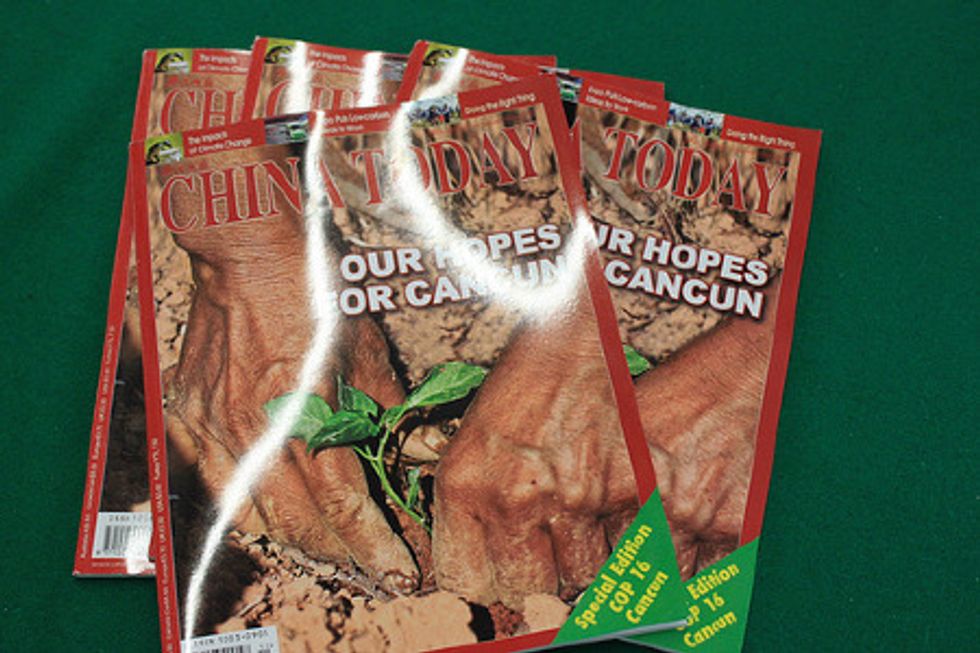 Yesterday, Andrew wrote about a potentially huge development in the world of international climate negotiations. Reuters was reporting that China "offered to submit its carbon emissions targets to a binding U.N. resolution
---
Unfortunately, sources I'm talking to on the ground in Cancun are saying today that that story was way overblown, and that China's position hasn't really changed as much as its language has.
My successor as U.S. "tracker" in the Adopt a Negotiator project, Alex Stark, wrote this yesterday (emphasis mine):
The conference center is also abuzz about a Reuters article that broke this morning indicating that "China on Monday offered for the first time to submit its voluntary carbon emissions target to a binding U.N. resolution." The article has Huang Huikang, the Chinese Foreign Ministry's envoy for climate change talks, saying "we can create a resolution and that resolution can be binding on China." Reactions on-the-ground are mixed: some analysts are describing the statements as a breakthrough, while rumors are circulating that the Chinese delegation has said that the Reuters article has overblown their position and that the statements only reflect their previously held positions. Nevertheless, both sides have made more explicit public statements than they ever have in the past.

\n
Josh Wiese, the coordinator of the Adopt a Negotiator project, told me this morning "it was a miscommunication," and that apparently China was talking about having their cuts legally binding domestically, which isn't really a change in position."
I can't help but have a cynical take that Chinese officials knew exactly how this news would be received, and didn't want to be seen as the roadblock to progress two years in a row. (Last year, in the shakeout from Copenhagen, a heavy portion of the blame for the failed talks fell on China.) Regardless, the impact of the news has seemingly given the perpetually stalled UNFCCC talks something of a shot in the arm.
Photo credit: Amily Yang for Adopt a Negotiator