Articles
Class Action Jackson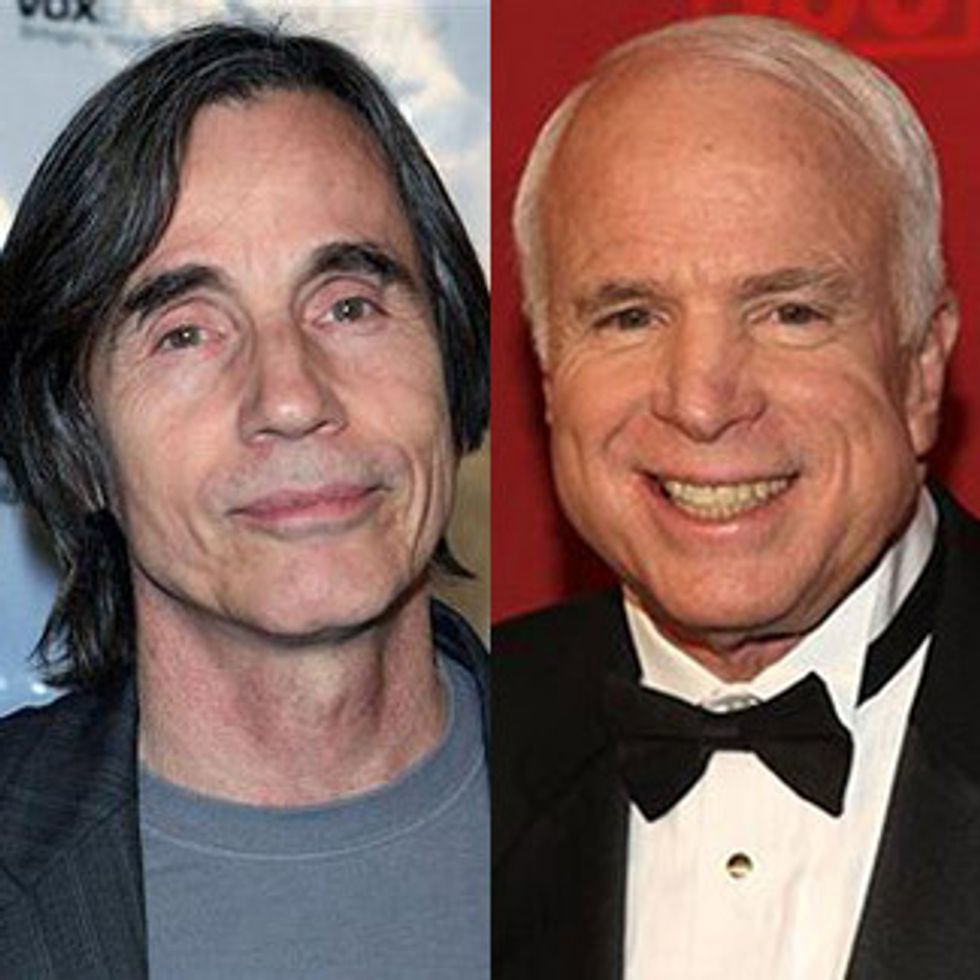 ---
Jackson Browne is suing John McCain
for using his song "
Running on Empty
" in a campaign commercial without permission. Browne, perhaps rightly, believes that the usage implies that he supports McCain. Since he clearly does not, he wants to prohibit the campaign from showing the commercial-he's also asking for "unspecified damages."
Browne's got a great case, but we wonder: Could the lawsuit backfire? Might McCain suddenly come across as younger and hipper on account of his willingness to download and mash up music without proper consent or licensing? Will his name be uttered in the same breath as
Girl Talk
or
Z-Trip
or
Danger Mouse
? Will Jackson Browne become the new
Lars Ulrich
?