Articles
Coming Up Trump: A Fake Presidential Bid by the Numbers
Twenty-one numeric ways of looking at Donald Trump's flirtation with running for president.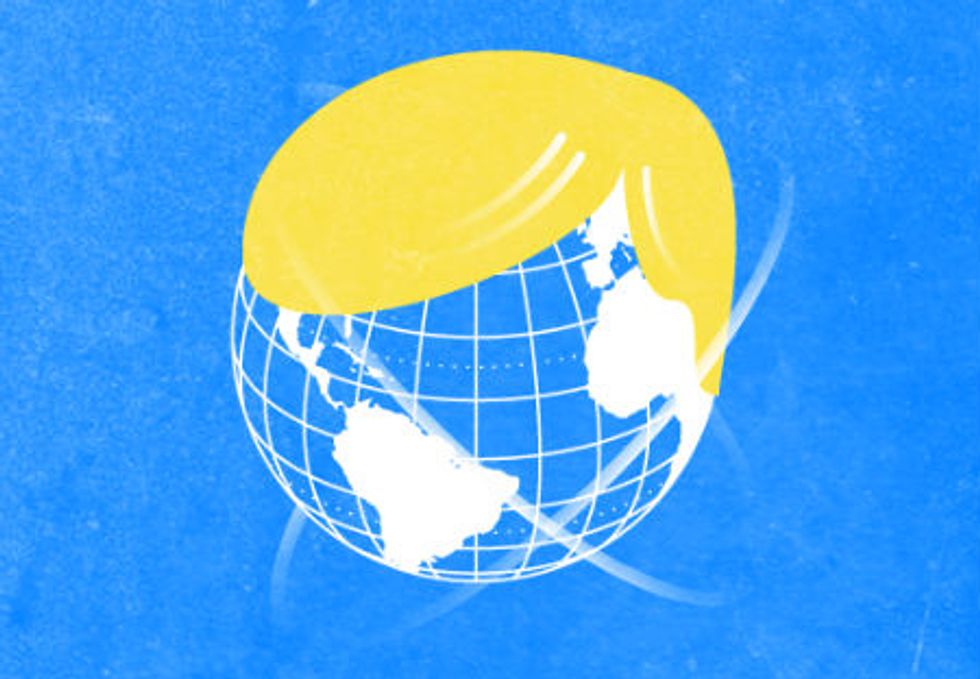 Donald Trump's half-cocked run at the Republican presidential nomination came to a close on Monday, as the real estate mogul turned reality TV personality said he wasn't ready to leave the private sector just yet. A lot of questions still linger in the Donald's wake, particularly whether his bid for office was actually all just a publicity stunt for his show,
Celebrity Apprentice
. Here's a roundup of numbers to try and answer those queries.
Date on which Donald Trump told CNN that running for president was "certainly not something I've talked about or would consider: October 4, 2010
---
Date on which Trump first told MSNBC's Morning Joe that he was "absolutely thinking about" running for president: October 5, 2010
Date on which Trump actually began his run for president: N/A
Articles appearing in the New York Times in the past year that have mentioned Donald Trump: 206
Articles appearing in the Los Angeles Times in the past year that have mentioned Donald Trump: 144
Percentage of Americans who told the Pew Research Center in April that Trump was the most recognizable "GOP contender": 26
Percentage of Americans who couldn't name a single GOP contender: 53
Google Search Volume Index for "Donald Trump" in May 2010: 7
Google Search Volume Index for "Donald Trump" as of May 17, 2011: 100
Number of times in the past year Trump has publicly referred to the African-American community as "the blacks": 2
Number of times Trump said "fuck" (or "motherfucker") while speaking to a gathering of Republican women's groups in Las Vegas on April 28: 3
Number of birth certificates Trump demanded from President Obama: 1
Number of times Trump said in a press conference that he was either "proud" or "honored" that Obama released his birth certificate: 7
Percentage of GOP voters who supported Trump's candidacy in April, before Obama released his birth certificate: 26 (making Trump the leader)
Percentage of GOP voters who supported Trump's candidacy two weeks after Obama released his birth certificate: 8 (putting him in fifth place)
Percent ratings boost for the Celebrity Apprentice episode in which Trump first broached his run for office: 12
Amount, in millions, Trump reportedly took to continue hosting Celebrity Apprentice rather than run for office: 50
Length, in days, of Trump's will-he-or-won't-he candidacy: 223
Number of days between the start of this season's Celebrity Apprentice and its end: 77
Days before the Celebrity Apprentice finale that Trump finally announced he's not running for president: 6
Number of Google search results for "Donald Trump + manipulate the media," as of May 17, 2011: 3,720,000