Articles
Copenhagen Buses Get "Love Seats"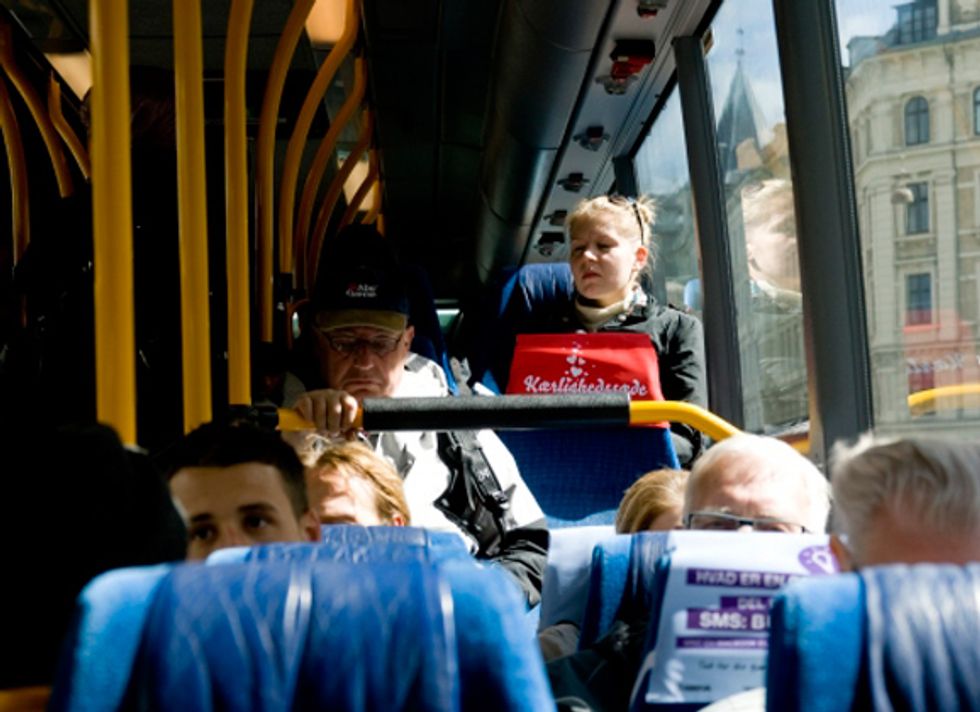 ---
In Copenhagen, 100 city buses
just got special "Love Seats"
—complete with special red upholstery—for people to sit in if they're open to flirting, or maybe just chatting, with other passengers. As Martin Wex, a spokesman for the Danish bus company Arriva, explains "We cannot guarantee that you will find the person of your dreams. We are just offering the possibility for people to communicate, to smile a bit more and possibly, to win someone's heart."
I'm not sure this is going to be the best way to find a date. You'd might have better success flirting with a stranger on the bus without broadcasting that you're single and looking. But kudos to Copenhagen and Arriva for thinking about how to make public transportation more social. If this two-week trial doesn't work out, maybe they should try putting a bar in the back instead.
Or maybe it will work out. Who are we to bet against love? Arriva has
reported an increase in ridership
(and presumably that's not all just creepy old dudes).