Articles
In an effort to curb the spread of HIV, 58 countries currently have laws to prosecute people who transmit the virus. Thirty-three more countries might add similar laws. According to officials at UNAIDS, the criminalization of HIV transmission could actually increase rates of infection. From Yahoo! News: ..\n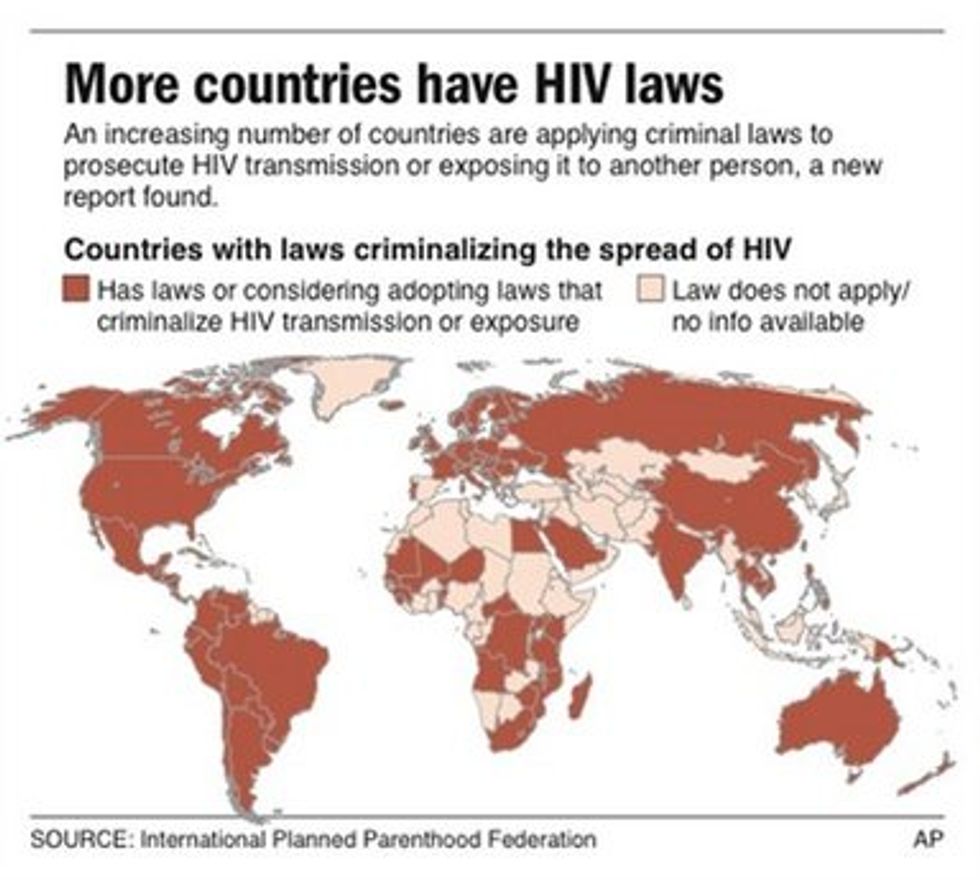 ---
In an effort to curb the spread of HIV, 58 countries currently have laws to prosecute people who transmit the virus. Thirty-three more countries might add similar laws. According to officials at UNAIDS, the criminalization of HIV transmission could actually increase rates of infection. From
Yahoo! News
:
"If the law is applied badly, this could set us back and do incredible damage," said Paul de Lay, an

AIDS

expert at UNAIDS, who was not involved in the report. De Lay said the laws could result in forced testing and drive the epidemic underground as people hide their HIV status, allowing the virus to spread unnoticed.
There is also concern that prosecuting the sick fails to address the roots of the problem. Around the globe, an estimated 33 million people currently live with HIV; about 3 million new cases develop each year.Via
Drudge
.