Articles
César Chávez Day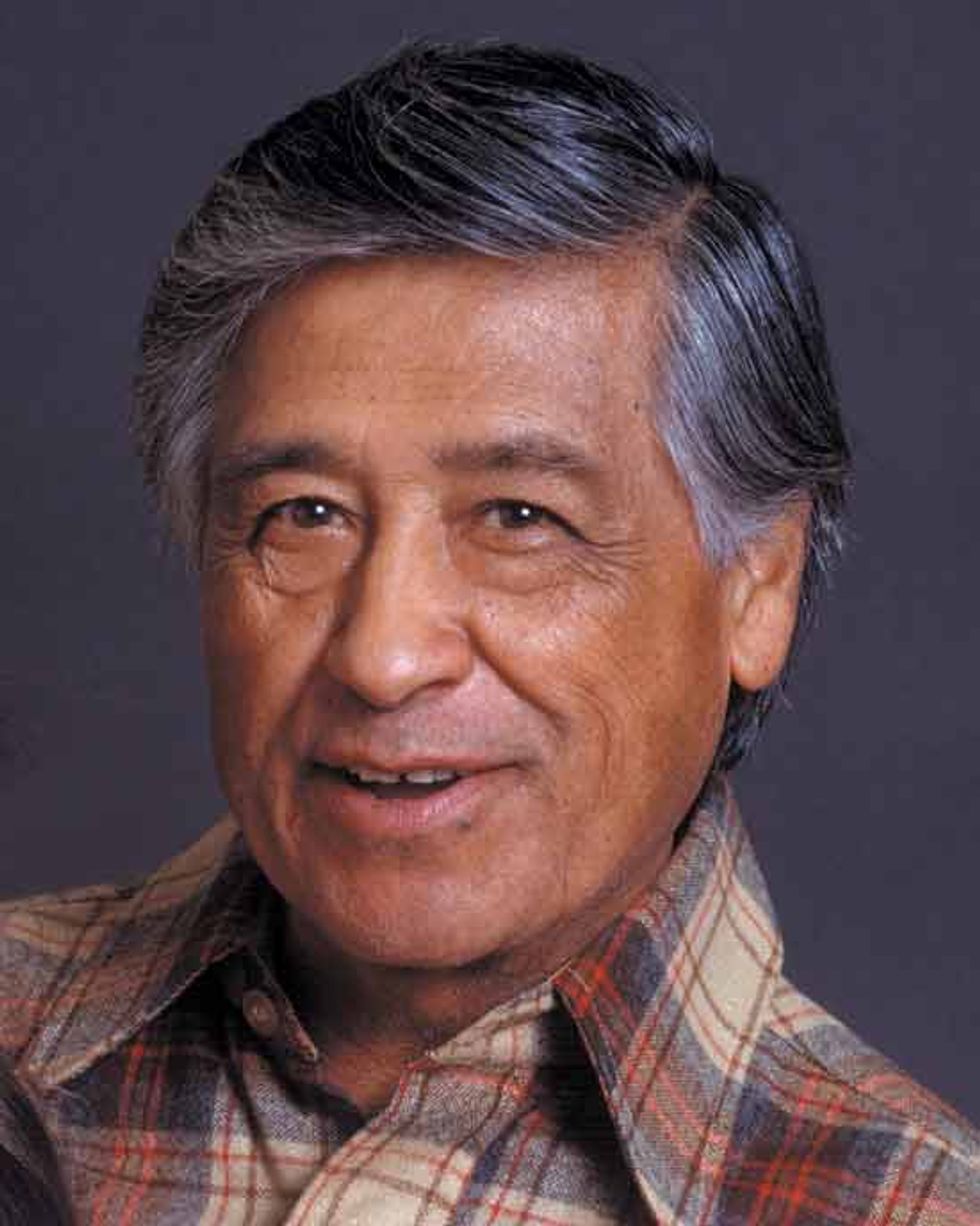 ---
Today eight states (Arizona, California, Colorado, Michigan, New Mexico, Texas, Utah, and Wisconsin) are honoring César Chávez Day. From the 1940s until his death in 1993,
Chávez
advocated for farm workers' rights, helped them unionize, and, interestingly,
worked to restrict immigration
.
He founded the
United Farm Workers
and designed their flag. Their motto, "sí, se puede,"
might sound familiar
if you're following the Obama campaign.
During a 1968 water-only fast in support of collective bargaining rights, Chávez
got this telegram
from Martin Luther King, Jr.
"As brothers in the fight for equality, I extend the hand of fellowship and good will and wish continuing success to you and your members...You and your valiant fellow workers have demonstrated your commitment to righting grievous wrongs forced upon exploited people. We are together with you in spirit and in determination that our dreams for a better tomorrow will be realized."