Articles
#DearMeTenYearsAgo has everyone sharing priceless and hilarious advice with their younger selves.
What would 2019 you tell 2009 you?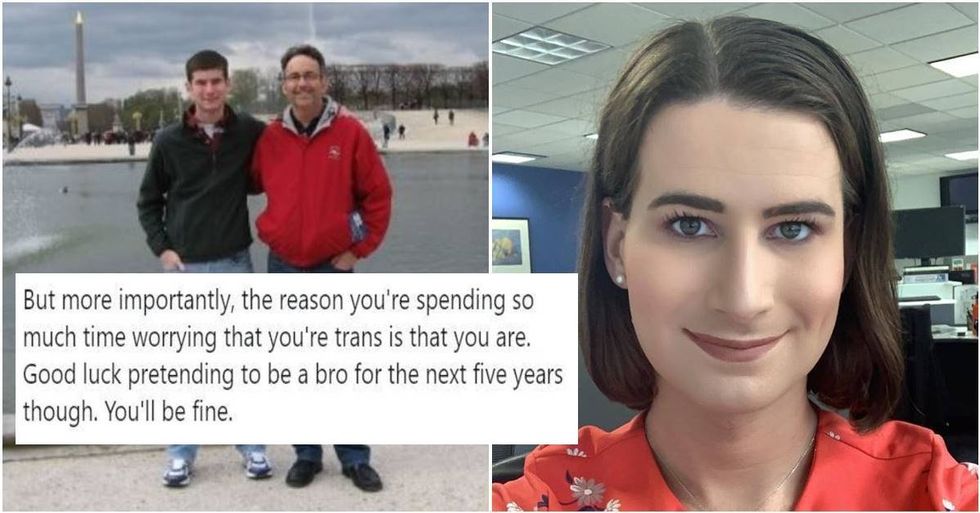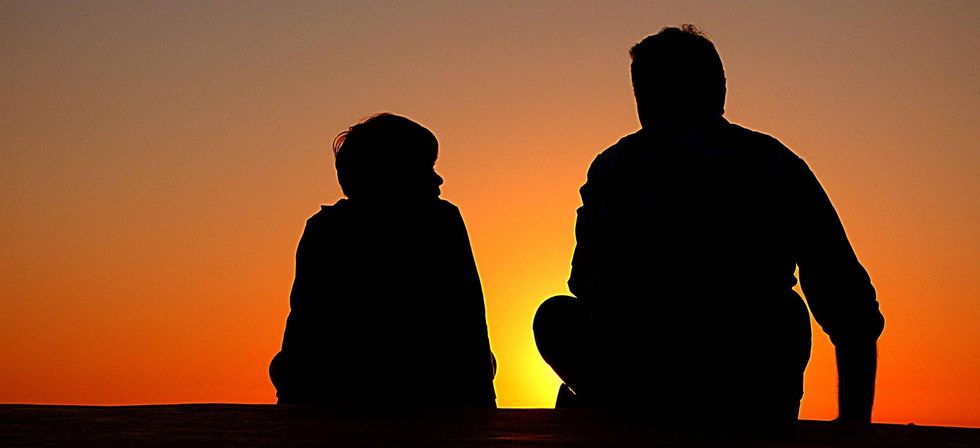 via Image by Free-Photos from Pixabay
How much better would your life have been ten years ago if, in addition to your good looks and boundless energy, you had a bit more experience and wisdom to go with it? You probably would have made fewer mistakes.
---
But, then again, with all that wisdom you and your friends probably wouldn't have done all that stupid stuff that, looking back, you know you could never do again. And you probably wouldn't have dated that person who was fun but you know had zero future.
Regardless, Twitter users are sharing priceless advice with their younger selves through #DearMeTenYearsAgo and it's a great way to pick up some quick lessons you may not have learned yet.
It's also the perfect hashtag to make some jokes about hindsight being 2020. Yes, we all should have bought Bitcoin in July 2013 and sold it in December 2017.
#DearMeTenYearsAgo 5 more rough+ painful yrs, but then... THEN... your life changes in unimaginable ways. you'll… https://t.co/UphDPeaTP9

— Monica Lewinsky (@Monica Lewinsky) 1557505859.0
#DearMeTenYearsAgo- First off, invest in a hairbrush. And buy some jeans that fit. But more importantly, the re… https://t.co/C1bMK5LM9t

— M'Ari Christmas, you old building and loan! 🦌🎄 (@M'Ari Christmas, you old building and loan! 🦌🎄) 1557505027.0
Send whatever profound advice you want to yourself from ten years ago but if you're not also sending otherwise uncl… https://t.co/JmMScqvjdU

— Patrick Monahan (@Patrick Monahan) 1557503129.0
Next year, you'll go to your first interview for a teaching job. You won't get the job but pay close attention to t… https://t.co/7FWWmiV2Nr

— Zoë Paramour 🎄 (@Zoë Paramour 🎄) 1557503607.0
#DearMeTenYearsAgo That emo haircut was REALLY not the play. https://t.co/PFK3sXF1ur

— LampyGG (@LampyGG) 1557507715.0
1.Stop saying "yes" to shit you don't really wanna do. 2.When ppl show you who they are....believe them.… https://t.co/oHZvp3Cx3i

— Ashley Sophia 🇮🇹🇵🇷 (@Ashley Sophia 🇮🇹🇵🇷) 1557497678.0
#DearMeTenYearsAgo you thought you would move out by 18, get a good job by 22 and get married by 25. Boy do I have… https://t.co/CSZAnTWfxQ

— Miki (@Miki) 1557513637.0
#DearMeTenYearsAgo don't get too attached to that iron man movie... https://t.co/z0vxrn2w5L

— ♡ brian ♡ (@♡ brian ♡) 1557518799.0
#DearMeTenYearsAgo You're doing great, pal. Don't change a thing. Keep wearing those bunny ears, my dude.

— Macaulay Culkin (@Macaulay Culkin) 1557517141.0
#DearMeTenYearsAgo Buy as much Bitcoin as you can and sell it all in Dec 2017. https://t.co/OxYpvrUraD

— Abderrahim (@Abderrahim) 1557519779.0
#DearMeTenYearsAgo Not everyone will like you. So stop trying to please everyone. https://t.co/DrzGp2l5sw

— zzz.Balu (@zzz.Balu) 1557521867.0
#DearMeTenYearsAgo -Get out of conservative movement ASAP. It's a business disguised as a cause, which is run by s… https://t.co/KDBeCERE3O

— John Ziegler (@John Ziegler) 1557517576.0
#DearMeTenYearsAgo Hey Kid, I know stupid boys told you that you were ugly and fat. And that it made you insecure… https://t.co/dsYSWnYSfM

— Maartje ♡ (@Maartje ♡) 1557513211.0
#DearMeTenYearsAgo Really enjoy country music because it's about to get a whole lot crappier.

— NotKennyRogers (@NotKennyRogers) 1557522631.0