Articles
Dell Tops Newsweek's Big Company Green Rankings, Flushes Goodwill Down the Drain
Newsweek ranks the biggest American and global companies on their environmental records. Dell takes the top spot.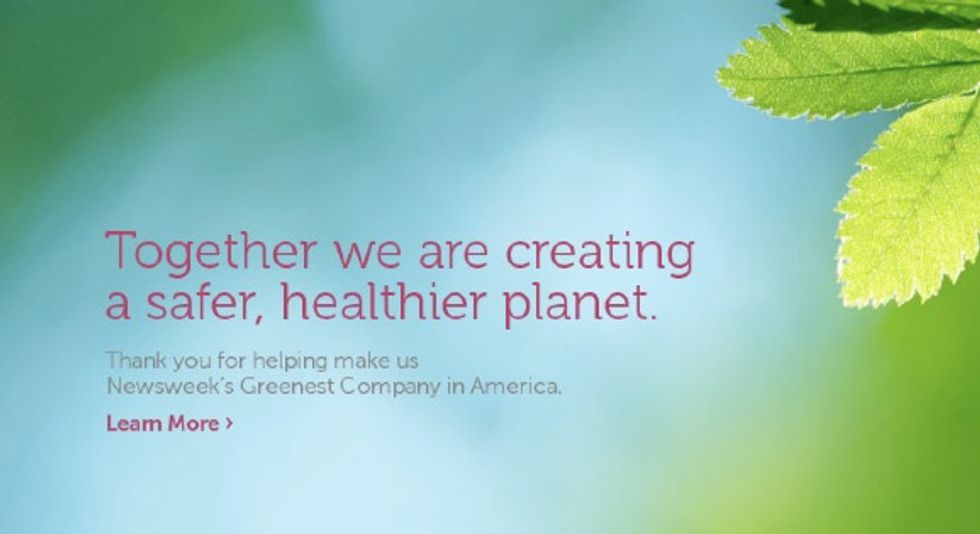 ---
\n
Newsweek has released its environmental rankings for the 500 largest companies in the country and the 100 largest in the world. Since the
methodology page they link
isn't loading for me, I guess we'll just have to trust them that
Dell
(the above image is one of their homepage banners) is the greenest big company in the country, and IBM the greenest big company in the world. It is clear from their chart that they used some combination of Environmental Impact (with global footprint measured using roughly 750 metrics), Green Policies, and a Reputation Survey ("based on a poll of CEOs, environmental officers, and other green experts").
Here's a slideshow of "America's most environmentally friendly companies," as determined by Newsweek.
Interestingly, for the U.S. rankings, three computer-technology companies topped the list: Dell, HP, and IBM, in that order. Dell immediately proceeded to blow all that goodwill on the audience most important to them by essentially Tweet-spamming the Society of Environmental Journalists conference that was going on when the announcement was made.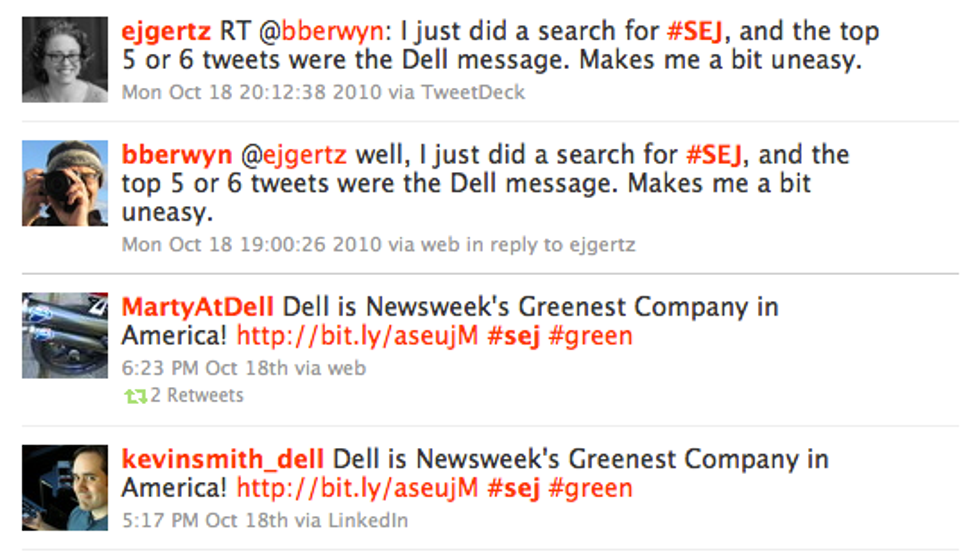 Apparently this isn't actually called "tweet-spamming" but rather "colonizing the hashtag," as my friend and colleague Emily Gertz pointed out:

Congrats to Dell in any case.