Articles
DeLorean Revival
The DeLorean has returned from ignominy. Plus the Big Ideas Graveyard.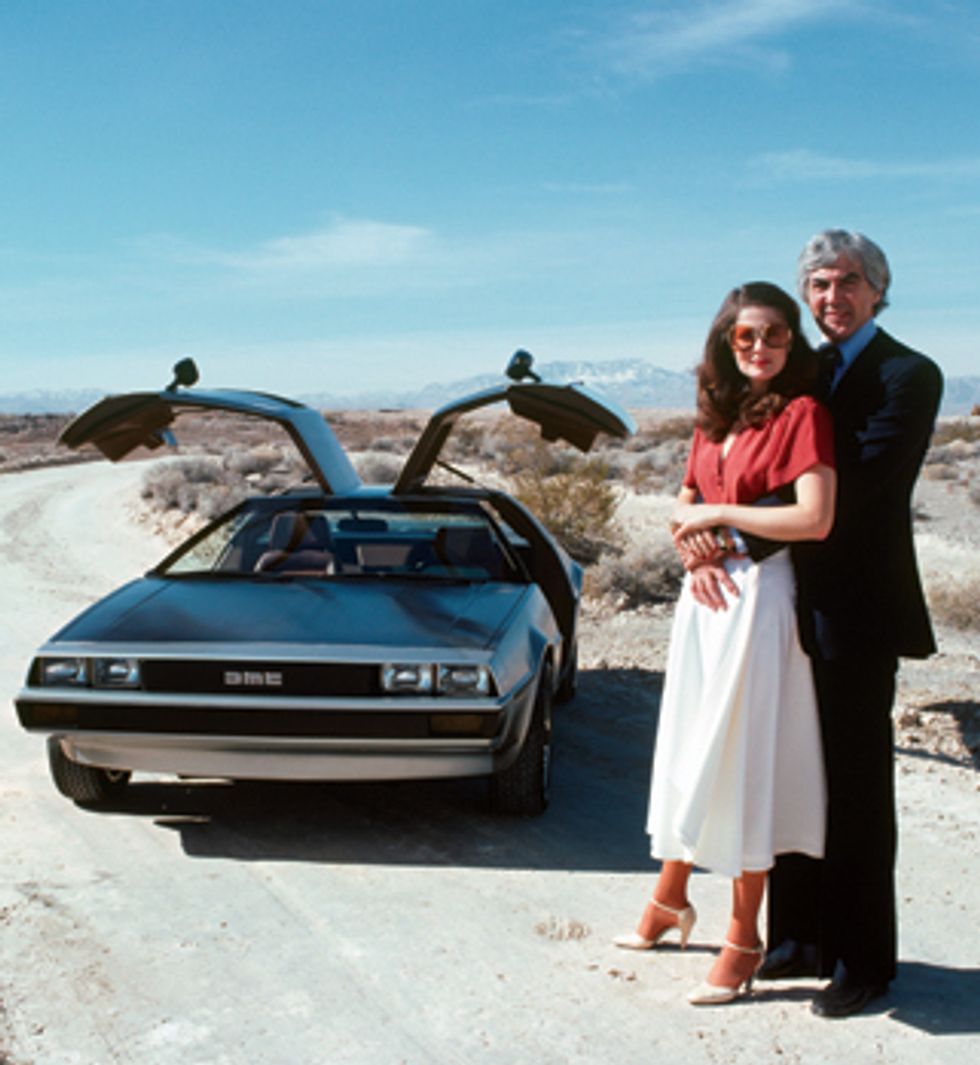 The DeLorean
-the gull-winged, steel-skinned, fastbacked coupe that shot Marty McFly back to the future-has returned from the boneyard of automotive ignominy. In Houston, Stephen Wynne's DeLorean Motor Company is building them from scratch at the rate of 25 per year. Prices start at $57,500 and include features like keyless entry. Time travel is not an option, though an eight-month waiting list suggests geeked-out nostalgia is the next best thing.More big ideas that weren't quite as big as everyone thought...
Big Ideas Graveyard
For every world-transforming idea, history is littered with notions that promised much but delivered little. We celebrate the winners, naturally, but we'd do well to remember the losers, too-if only as a cautionary lesson in our capacity for folly. Some ideas that never quite made it:
The Segway
Few products could survive the hype of the Segway's debut. And yet still the faithful persist, whizzing past with their "I'm-traveling-at-four-miles-an-hour" grins. And all along we wonder: Isn't this what bikes are for?
Pan Am Moon Ticket
Here's a ticket to the moon, said Pan Am. Come back to us in 50 years. Fifty years later, no flights to the moon and, more important, no more Pan Am.
Y2K
A boondoggle of the first order. Governments and companies burned $300 billion to correct a problem caused because computer geeks failed to remember that time, in fact, continues.
Dymaxion House
For all of Buckminster Fuller's genius, he failed to account for taste. Definition of a tough sell: an aluminum house built in the manner of a grain silo, with a bathroom that shrink-wraps your shit.
Oxygen Bars
It's hard to look cool when you're spending a dollar a minute sucking down a tube of otherwise free air. Also, the oxygen bartender is secretly laughing at you.
Alex Rodriguez's Contract
$175,370 per game. $47,528 per at bat. There is such a thing as too much money, but apparently this wasn't it, since A-Rod opted out to search for an even larger windfall.
Jet Pack
In a crushing disappointment to successive generations of Popular Science–ogling boys, this one never really, er, took off. What's so hard about thermodynamics and jet propulsion?

---